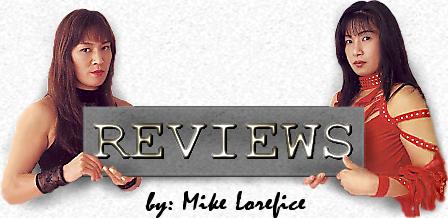 UFC Fight Night 23: Fight for the Troops 2
1/22/11 Killeen, TX Fort Hood
Cole Miller vs. Matt Wiman 3R. A very competitive fight on paper, perhaps even a pick em, that was completely one-sided in reality. Wiman was at the very top of his game tonight, quite simply a beast. He kept a ridiculous pace the entire night, refusing to allow anything to slow down his savage all out striking attack. Miller had a slight advantage during the standup portion of round 1, but Wiman took over in the final 90 seconds, catching a knee and throwing him off when he jumped to pull guard. Though Miller prevented Wiman from getting outside his knee to pass to side mount, Wiman dropped down several aggressive hammerfists and punches during the struggle for positioning to take the round. Wiman caught Miller's knee 30 seconds into round 2, and it was full speed ahead from there. Miller's ground defense was puzzling at best. He seemed to think he was trying submissions, but for the most part he wasn't really attacking from the bottom at all. Wiman nonchalantly defended one leg lock attempt in between drilling Miller, and that was about as "threatening" as Miller got in the final two lopsided rounds. Miller's lack of ground offense might not have been so bad if not for the fact that making absolutely no attempt to ever control his opponent's upper body allowed Wiman, who quickly established he had savage ground and pound, to either posture up or out and out stand over him and drill him with one vicious punch, hammerfist, or elbow after another. Wiman showed tremendous stamina, as he was not only throwing repeatedly, but everything had full power. Even though it was ultimately a squash match, Wiman's blitzkrieg was entertaining. Good match.
Pat Barry vs. Joey Beltran 3R. Beltran should have been destroyed as he has little standup technique and isn't a wrestler or submission fighter. What he has is a ton of heart, and he managed to do a lot more than gut this one out. Beltran did a good job of trying Barry up to negate his kickboxing. Fighting from the inside, the brawler was able to score with knees and dirty boxing. Barry needed to disengage and use his leg kicks to keep Beltran away, but he was too laid back and relaxed. Barry won the match because he's far more skilled, but it was a frustrating performance, as he not only lacked aggression but also did a poor job of controlling position. His leg kicks were vicious though, causing Beltran to hobble badly for the final 2 rounds. The more Beltran's movement was compromised, the more Barry was able to open up with his punches and upper body kicks. Beltran was blocking high kicks with his head, but the leg kicks really took their toll. Still, Barry couldn't keep Beltran on the defensive. Beltran, who did well in round 1, had a big start to round 3, bloodying Barry against the cage. If Barry didn't get a gift break from Mario Yamasaki, Beltran might have won the round. Instead, Barry nearly blinded Beltran with an accidental gouge. Beltran was eventually cleared to continue, but did nothing from this point, eating a flying knee after catching a low kick and getting mounted. Barry finally kicked the knee out at the very end, with Beltran collapsing at the final bell. Barry won a unanimous decision. Above average match.
Mark Hominick vs. George Roop R1 1:28. Dana White said Hominick would receive the first shot at Jose Aldo if he won this fight, and Hominick certainly responded to the opportunity. He looked amazing, dissecting Roop with lightning counter punching. Roop was active, but he wasn't landing anything, and Hominick knocked him down with a big right hand 40 seconds into the fight. A few more counter punches and Roop was out on his feet. Roop continued on instinct, but was no longer even able to react to Hominick's punches. Referee Don Turnage finally stopped it, but just left Roop alone. By the time Hominick was done with his post match pushups, Roop stumbled over to Hominick and seemed ready to attack him.
Matt Mitrione vs. Tim Hague R1 2:59. Mitrione's footwork and kickboxing continue to improve. He landed good inside and outside leg kicks early, avoiding Hague's counter fire. Hague couldn't hit Mitrione or take him down, so it was just a matter of time. Mitrione put him down twice with left straights, finishing him on the ground after the second one. Mitrione would have escaped unscathed, except he broke his left hand on Hague's head.
Evan Dunham vs. Melvin Guillard R1 2:58. Guillard replaced Kenny Florian, who injured his knee, and proceeded to thrash the favorite. Dunham simply didn't have the speed to hang with Guillard in standup. Dunham had one takedown, but Guillard's balance and quickness were generally too much for him, and he was able to free himself from Dunham's grasp and rock him with more punches then TKO him with knees. Definitely one of Guillard's best performances.
Yves Edwards vs. Cody McKenzie R2 4:33. Entertaining striker vs. submission fighter match, with each man showing what they do best. McKenzie did everything he could to get the fight to the ground because he knew he had no prayer in standup, but Edwards was moving too well for him in the first round. McKenzie is so unorthodox he's hard to time and predict, but Edwards was scoring by stepping in and landing right body hooks or knees as well as with crisp counter punches. In round 2, McKenzie was able to grab hold of Edwards from behind and drag him down in a reverse bodylock. Edwards did a good job of keeping McKenzie from getting the hooks in, but Mckenzie was able to score with some solid punches while Yves prevented the choke. Edwards would eventually escape to his feet, but McKenzie held onto the bodylock and dragged him right back down two more times. Finally, Edwards turned to top position, and quickly mounted McKenzie, locking a rear naked choke almost as soon as Cody gave his back. McKenzie refused to submit, hoping to survive the final 45 seconds, but soon going out. Good match.
BACK TO QUEBRADA REVIEWS


* MMA Review Copyright 2011 Quebrada *