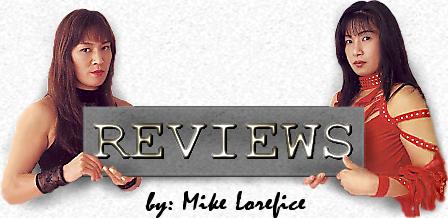 UFC 122: Marquardt vs. Okami 11/13/10
Oberhausen, Germany Konig Pelsener Arena
Duane Ludwig vs. Nick Osipczak 3R. Whether he wins or loses, aggressive, attacking muay thai specialist Duane Ludwig is likely to give you an entertaining fight. Ludwig stalked his prey, changing levels and scoring with high kicks, knees, and punch combos. He stunned Osipczak a few times, but Osipczak whethered the storm and knocked him down with a big elbow 3 minutes into the round. Osipczak followed by mounted Ludwig and landing more elbows, slicing Ludwig badly above the eye. Ludwig momentarily got back to his feet, but Osipczak took him right back down and continued to work him over until the round ended. Ludwig began trying for the takedown late in the second because he was in danger of going down 2 rounds to none, and continued this at the start of the third, but didn't succeed until just after the final bell. Osipczak totally faded early in the third, seeming injured and just standing up straight and walking away the rest of the fight. Ludwig went back to striking, but was tired and couldn't put much together to hurt his lame duck opponent. Ludwig easily won the round, but never came close to finishing Osipczak or had him in the sort of trouble that could possibly warrant a 10-8 round. It didn't wind up mattering, as 2 of the judges gave Ludwig the 2nd round, so he took the split decision. Good match.
Krzysztof Soszynski vs. Goran Reljic 3R. Uneventful and boring three rounder. Cluching and grabbing, but no damage or real attempts to finish the fight. Soszynski was better in standup, but anytime he'd land a decent punch or two Reljic would close the distance and either get a takedown and lay on him or stall the fight in the clinch game. Soszynski was very passive on his back, thinking about trying for a submission but generally unwilling to chance it. Soszynski was better when they were clinching because he at least used knees to make Reljic move, which helped gas him. The third round actually didn't suck because Reljic had nothing left, so he was unable to succeed in filibustering. Soszynski was able to land some good straight punches and get his ground and pound going when he stuffed a takedown and when Reljic dropped to his back to avoid a knee. Soszynski was possibly progressing toward finishing the fight, but it didn't matter as he got all three rounds on every judges scorecard. Poor match.
Amir Sadollah vs. Peter Sobotta 3R. Sadollah had a nice rhythm here, dominating the fight in standup with his fancy footwork. He's very unpredictable because he starts to come straight in, but usually hits an angle after a step or two to open up his kicks and punches. Sadallah was very loose and relaxed, effortlessly landing the jab or leg kick while Sobotta expended a lot of energy with every attempt, throwing almost exclusively power punches and failing at takedowns. Sadollah was debilitating Sobatta with inside and outside kicks to the right lead leg, making his attempts to tie him up or take him down even more futile. Sadollah won a unanimous 30-27 decision. Good match.
Seth Petruzelli vs. Karlos Vemola R1 3:46. Exciting short match. Former heavyweight Vemola is exceptionally strong for the light heavyweight division, and was bullying Petruzelli. Vemola's takedowns are worthy of scoring, as they actually do damage. Vemola was rather sloppy in Petruzelli's guard, allowing Seth to control his wrists and exposing his arm, but he had some fierce ground and pound. He cut Petruzelli on the bridge of the nose and hurt him so badly he just turtled up, leading to the stoppage.
Denis Siver vs. Andre Winner R1 3:37. Siver stepped it up here, negating Winner's impressive speed by upping his own tempo and countering so well he intimidated Winner within a few minutes. Siver dropped Winner with a left hook counter and took his back, trapping Winner's left arm with his leg and soon choking him out.
Kris McCray vs. Carlos Eduardo Rocha R1 2:36. McCray knows how to take his opponent down and pound on them, but that plays into the hands of BJJ expert Rocha, who almost immediately reversed him. McCray went right back to the takedown and was able to get Rocha's back, but couldn't control Rocha's legs so his rear naked choke attempt went nowhere. You could see Rocha setting up the kneebar counter a mile away, but it still not only worked, it finished.
Nate Marquardt vs. Yushin Okami 3R. It's frustrating that UFC essentially promotes one Japanese fighter, and he's about the only one who is not the least bit entertaining and never makes an effort to actually finish a fight. Then again, that makes him fit right into the UFC style. This wasn't exactly the typical uneventful Okami decision, but it was uneventful and a decision, so it was Okami through and through. It's like this guy calculates the score in his head, figuring how to do as little as possible and still get the nod from the judges. The fight was close, as all Okami's are since something beyond jockeying for position and grazing with some jabs would have to happen for it to be otherwise. As always, there was little in the way of damage or dominance, and it just didn't look like a crisp fight. The first round was basically just control. I thought Marquardt won the 1st round because he made an actual aggressive effort to finish, trying for two guillotines, whereas Okami only gained control and kept it because, as always, he didn't take any chances. What hurt Marquardt was that he settled into the roll of the counter puncher, looking almost solely to land a good right hand. As the fight was exceptionally uneventful, the judges seemed to just go by the fact that Okami was not only controlling the center of the octagon put had Marquardt perpetually backed against the cage. Marquardt had two completely fruitless takedowns in round 2, but Okami was generally the aggressor and controlled the majority of the round. I only gave the round to Marquardt because he did the only damage, landing a beautiful right hand as Okami lunged in for a flying knee which was really the only threatening blow in the fight. As the fight progressed, Marquardt was looking rather lost, refusing to follow his corner's advice to kick and just sitting back and waiting for another big right hand. When he was punching, he wasn't committing to it, instead seeming to throw off his back foot or as he was falling away, as if he was afraid of a counter. I gave Okami the third because he finally added actual offense to his aggression, landing with his typical straight punches, the not so stiff jab and the 1-2 combination. Okami, of course, never opened up beyond that because actually trying to hurt an opponent or finish a fight just isn't in his DNA, but this is one of the only rounds where he's sort of looked good as opposed to simply hard to handle. Marquardt was the frustrating one because he grew more and more conservative as the fight went on. It would be a challenge to be a more conservative fighter than Okami, but he did grow more aggressive with each round. Marquardt had another fruitless takedown, but was way too tentative and generally looked out of sorts in the final round. I may be biased because I dislike the strategy of Okami, the calculated win without really winning bit he pulls everytime, feeling he's just a manipulation so I tried to just figure out who the judges would go with. Still, I couldn't decide as Okami could have won round 1 for being on top in the final few minutes after Marquardt had a decent start, but the judges also could have been dumb enough to give Marquardt the third for his flash takedown. Ultimately, I figured they'd go with Okami as he presented the calculated illusion of being aggressive without taking any real chances. What really surprised me was not even that Okami got the decision unanimously, but that one judge amazingly even gave him every round. Poor fight.
BACK TO QUEBRADA REVIEWS


* MMA Review Copyright 2010 Quebrada *