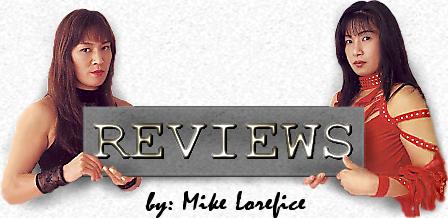 UFC 121: Lesnar vs. Velasquez 10/23/10 Anaheim, CA Honda Center
Tom Lawler vs. Patrick Cote 3R. Lawler's camp had him on the attack the entire night because Cote isn't a counter puncher. Lawler totally dominated this boring, one-sided match with his wrestling, tying Cote up, putting him on his back, and pounding him to set up the arm triangle. Cote only escaped the arm triangle in the first because he cheated, using the cage to roll himself. Lawler got it again in the third, but Cote was hanging in there, so he used it to pass to side mount and pound the crap out of him. Cote never threatened Lawler, or even had any offense, during the entire 3 rounds. Lawler won a unanimous 30-27 decision. Below average match.
Ryan Jensen vs. Court McGee R3 1:21. Excellent comeback performance by McGee, persevering through Jensen's opening barrage and letting his hard work in the gym pay off. Jensen was dominating the standing battle, putting McGee down early with a left jab and scoring with several right hand counters. McGee began to come on somewhat late in the round as Jensen started to punch himself out, including bloodying Jensen's nose. In between rounds, McGee's corner instilled some confidence, saying he'd get him on conditioning, and it was beginning to look more and more true. Of course, it helped that McGee was striking with confidence, accuracy, and diversity in the 2nd, changing levels, and using body punches and leg kicks to slow Jensen. McGee got a takedown into side mount just before the bell, though the 2nd round was clearly his regardless. Both men were bloody, but Jensen was also totally gassed to start the third. You knew he was in big trouble when McGee got the early takedown. McGee was bludgeoning him with elbows. McGee got full mount and took him out with a triangle choke. Good match.
Mike Guymon vs. Daniel Roberts R1 1:13. Roberts was looking for the takedown, but flurried to get in and grab Guymon's neck. Roberts had a guillotine, but waited on the anaconda choke, winning once he got Guymon to the ground.
Gabriel Gonzaga vs. Brendan Schaub 3R. Schaub totally outclassed Gonzaga, using his big advantage in footwork and speed to dart in and out, landing without taking any return fire. He was beating Gonzaga to the punch every time. Gonzaga isn't a good counter puncher, but did adequately in the middle portion of round 1 when he began to plod forward and throw his kicks, which are some of the best in all of MMA. This strategy didn't work long term though, because Gonzaga couldn't catch up to Schaub unless Schaub wanted him to, so Gonzaga was pretty much the donkey chasing the carrot. Schaub stunned Gonzaga with a combination in the final 15 seconds, and went for the kill with a big flurry that dropped Gonzaga just as the round was ending. Gonzaga was really struggling to back away from Schaub's attacks, and you wondered why Schaub wasn't charging in with punch flurries more often, though Gonzaga does have one blow KO power. Schaub did perhaps the next best thing, which was leading with the jab. Gonzaga was looking so uncoordinated trying to avoid this, I kept waiting for him to trip over his own feet. Schaub had a clear advantage on the inside because Gonzaga couldn't kick, and in a boxing match, Schaub just beat Gonzaga to the punch every time. Gonzaga was totally gassed in the third and wasn't even kicking when they were open. Gonzaga also wasn't fighting with any sense of urgency. Part of it was his total lack of stamina, but still, it appeared he was delusional enough to believe he was winning the fight. Gonzaga stuffed a last second takedown and got a rear naked choke at the bell, raising his hand as if it was the capper on a winning performance. However, Schaub rightfully won a unanimous 30-27 decision. Above average match.
Matt Hamill vs. Tito Ortiz 3R. Ortiz hasn't won since his last victory over a decrepit Ken Shamrock on 10/10/06, but Dana White is still in the Tito Ortiz business since he likes to overpay washed up has beens. Ortiz didn't even attempt to shoot on Hamill, so we got 3 rounds of his never really adequate standup. Tito had a mouse under the left eye and a cut on the right side of the head almost before Hamill even got started, but he was looking very relaxed as he threw kicks, and even a spinning backfist. It was a pretty even fight for the first 8 minutes with neither landing many big shots. I felt Hamill won the first round, but Ortiz was a lot more accurate in the second, mixing knees in, which prompted Hamill to switch wrestling, where he dominated the rest of the fight with his ground and pound. Both were tired or lazy in the 3rd, fighting with no sense of urgency. Hamill was probably up 2 rounds, as he'd clearly done more damage and the late ground and pound outweighted Tito's early standup in the second, but no one has gotten more gifts from the UFC judges than Ortiz, so you have to assume it's at best an even fight. Hamill took Ortiz down with 90 seconds left, and gave him a taste of his own medicine with the short elbows to secure the victory. Hamill won a unanimous decision, but two judges did give Ortiz a round. Average match.
Diego Sanchez vs. Paulo Thiago 3R. Sanchez started a little slow and wasn't able to take Thiago's will, but ultimately dominated the final two rounds with his pace, takedowns, and ground and pound. Thiago got an early takedown and kept going for the D'Arce choke, but Sanchez got back to his feet. Granted not many people are ready for Sanchez's cardio, but Thiago seemed to wilt quicker than most. Thiago did almost a monkey flip style reverse to get off his back, but Sanchez got hold of him out of the scramble and ran across the ring with Thiago for a massive slam. The fans were going nuts chanting "Diego" after this. Sanchez got an early takedown to start the third, and you were thinking Thiago was going to lose unless he came up with a submission. Thiago tried to do just that with a Kimura, but just burned himself out. Sanchez dominated the rest of the round working mostly from full or rear mount. Thiago almost landed a wicked up kick and tried for another D'Arce, but it was too little too late. Sanchez won a unanimous decision, which was fine, but where on earth did one judge come up with 30-26? Above average match.
Jake Shields vs. Martin Kampmann 3R. Of all the top notch fighters that UFC could have taken from another promotion, another one-dimensional wrestler? It once again makes me wonder if UFC will ever be entertaining under Dana White. Considering Shields has won 15 in a row, the move would make sense to set up a super fight against Anderson Silva, except they immediately dropped him down to 170, where he looks like a scarecrow, promising a title shot against GSP if he beat Kampmann. Kampman is capable of beating anyone when he fights smartly, but this was like the Paul Daley fight at UFC 103 9/19/09, where you thought he should use his submissions on the striker, but instead he tried to match him in standup. Obviously, this fight should have been the reverse, using his Muay Thai on the top notch grappler, but instead he was content to fight the entire match on the canvas. Shields showed his top notch grappling early and often, leaving Kampmann intimidated. Martin was afraid to pull the trigger on his strikes, and was playing into Shields hands by allowing him to grasp him. Shields really wasn't showing Kampmann any respect. Even after Kampmann dropped Shields with a knee and went for a choke, Shields almost ignored it and kept crawling forward until he grabbed a leg and stood then took Kampmann down. Kampmann hurt Shields with a few more clinch knees, bloodying his nose, but Shields got another takedown and mounted. Kampmann's ground game was good enough to keep from getting hurt and get some escapes to his feet, but his submissions weren't working on Shields, to say the least, and he wasn't able to stay up long enough to give himself a chance. Kampmann was really playing into Shields hands though because even if he wasn't having his usual success in standup, he did do the only damage either fighter did in the fight with his clinch knees, and not pursuing the area where he had the big advantage was just silly. Even if Kampmann didn't do anything in standup, if he simply wasn't on his back so much in the 2nd, he could have won that round, and the fight. Shields was totally gassed in the 3rd, mostly from the brutal weight cut, and was dominated by Kampmann, who again chose to fight on the ground. He went for more chokes despite Shields making them look like a joke early, and he again never really came close, instead tending to lose position. Shields took over late in the round, and closed it out with Kampmann trapped in his body triangle. Shields won a split decision. Above average fight.
UFC Heavyweight Title Match: Brock Lesnar vs. Cain Velasquez R1 4:12. What a great sports weekend! First the Bankee$ are eliminated from the playoffs and then Ortiz & Lesnaroid both go down, hard. Lesnar's wrestling was quickly negated, in fact he was outwrestled. As that is the be all and end all of his game, all he had left was his unnatural strength, but he has no other means of using that since his standup is pathetic and his footwork worse. He was simply no match for his far more well rounded opponent's superior technique and endurance. Lesnar predictably wasted all his energy early, and since Cain was able to defend the first shot and get right up when Lesnar did take him down with the second, Lesnar was already sucking wind. He just held Velasquez for 35 seconds then lifted him with a double leg, but again Cain was right back up and he soon took Lesnar down with a single. Lesnar was quickly back up, but Lesnar was out of sorts now, totally in desperation mode as he was out of foreplay and couldn't rely on his usual dry humping to kill 3 minutes. Velasquez kept the pressure on Lesnar, who was tripping over his own feet by this point. Seriously, he stumbled across the ring after his takedown failed, and Velasquez began to land, dropping him with a right hand after a big knee to the body. Velasquez clearly learned from Shane Carwin kicking Lesnar's ass at UFC 116 7/3/10, pacing himself once he hurt Brock. Instead of blowing himself out flurrying for the stoppage, he took his time to strike around the defense, doing consistent but not amazing damage, and more importantly landing enough to force Lesnar do something to avoid the stoppage. Lesnar used all his energy to get up and go for a single, but was right back down once Velasquez defended and landed a few more shots. Lesnar was too tired to do anything but cover up, so it was only a few more moments before Herb Dean called it. Lesnar had a wicked cut under his left eye. Lesnar actually wasn't a dick in the post match interview. I'd go so far to say as he was even gracious and humble. Getting destroyed for all but a few minutes in your last two fights can do that for even the worst of them, I guess?
Jon Madsen vs. Gilbert Yvel R1 1:48. Total domination. Madsen plowed Yvel down with a double leg and didn't even look to pass. He just stacked Yvel and bludgeoned him with rapid fire punches until the stoppage.
BACK TO QUEBRADA REVIEWS


* MMA Review Copyright 2010 Quebrada *