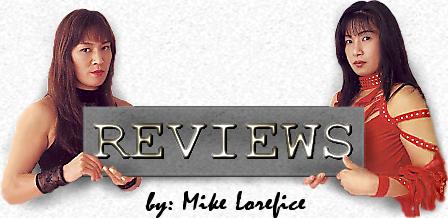 UFC 120: Bisping vs. Akiyama 10/16/10 London The 02 Arena
Cyril Diabate vs. Alexander Gustafsson R2 2:41. I thought Muay Thai veteran Diabate would have the standup edge on Gustafsson, but Gustafsson dominated in standup, hurting Diabate twice with punches in round 1. Diabate was able to recover while on the ground, once with the help of losing his mouthpiece, but still came out looking really sluggish in round 2. This time, Gustafsson was able to finish on the ground with a rear naked choke.
Cheick Kongo vs. Travis Browne 3R. I was glad to see Kongo finally remembering he's a striker rather than reverting to his ineffective ground game. Kongo wasn't fighting with confidence though, in fact he came out tight, and was getting hurt by some of Browne's wild punches. Browne would take 3 or 4 steps forward and land some awkward haymaker from his hip. Kongo was trying to counter from the outside, but wasn't having much luck, as he was hesitant to pull the trigger. He got his act together in round 2, becoming the aggressor and tying Browne up and landing one clinch knee to the thigh after another to slow Browne down. Browne turned the tables in the third, pinning Kongo against the fence and working the low knees. Referee Mark Goddard got tired of Kongo holding Browne's shorts, warning him quickly then docking him a point 30 seconds in. I might think this was a bad call if not for the fact that Kongo even continued to use this tactic in every clinch for the rest of the fight. Kongo gave the fight away with this, but was ultimately lucky Goddard didn't take a second point. In any case, as Browne clearly won the 1st round, Kongo, who had seemingly taken over, was at best down 2 rounds to 1 now , and was forced to pursue Browne looking for a finish. Kongo opened up with some kicks, and Browne was looking tired, but Kongo let him off the hook by reverting to the clinch game. Granted, this was adding to Browne's already compromised movement, but Browne was breathing heavy and hobbling around, so it wasn't the time for working a body part. Kongo landed a few good punches, but generally couldn't do much damage to his obviously wilting opponent. Kongo won the round despite a fruitless last second takedown by Browne, making it a 28-28 draw. Above average match.
John Hathaway vs. Mike Pyle 3R. Routine win for Pyle, who didn't exactly dominate Hathaway, but comprehensively defeated Hathaway by virtue of having virtually all the offense and all the control. Pyle had a takedown per round, which was all the more impressive given most people gave Hathaway the wrestling edge, and was scoring in standup with his right hand, using a level change to either throw a body hook or an overhand right. Pyle only convincingly won the second, pounding on Hathaway from a tight crucifix side mount triangle for the final 2 plus minutes, but he was in the driver's seat the entire fight. Pyle won a 30-27 decision. Below average match.
Paul Sass vs. Mark Holst R1 4:45. Sass made an UFC debut here, doing what he does best, win by submission. He's now 11-0, with 10 submission wins, 8 of which were by tonight's finisher, the triangle. Holst was confident in his submission defense, and was trying to be the aggressor, taking Sass down and working on the mat. Sass was so active from his back though, showing an effective leg lock and doing a particularly impressive job of using his legs for triangle and omoplata attempts. Fun fight.
Carlos Condit vs. Dan Hardy R1 4:27. Hardy hasn't really beaten anyone good, but since he's gained some experience he's been a very tough out, a guy you had to beat by decision. Condit's strategy was to be to stand with Hardy as long as it was working. It was very competitive with both men landing some good shots. Condit was more than holding his own throughout the first round though, and got the KO with a huge left hook when both landed lefts at virtually the same time, but Condit's hit flush and took out the hometown hero.
Yoshihiro Akiyama vs. Michael Bisping 3R. I've never been so frustrated with Akiyama. Yes, he hurt Bisping with a big right hand a minute into the fight, but you can't expect to beat a better moving and conditioned kickboxer by standing in front of him and only throwing right hands to the head. Bisping was just picking Akiyama apart. He had too much diversity to his game. When Akiyama wasn't attacking, he'd find the opening, and as the fight progressed, Akiyama grew more flatfooted, so it was easier for Bisping to pick him apart. Akiyama had some success when he came forward, he hurt Bisping late in the 2nd, and had some nice shots here and there, but he made no attempt to change anything despite losing every round. I really don't get it. I mean, I don't mind Akiyama feeling Bisping out in standup, but it was quickly apparent that it was an obviously losing cause unless he just got lucky. Akiyama is one of the best judo players in the world, so instead of getting his ass kicked for 15 minutes, you'd think he'd at some point make the slightest effort to grab Bisping. The "strategy" was even more fruitless given Bisping wasn't slowing a bit, while Akiyama declined by the minute. Yes, Bisping was at his best here, showing great movement and conditioning, but Akiyama also deserved to lose for fighting such a needlessly dimensionless style. Bisping won a unanimous 30-27 decision. Good match.
BACK TO QUEBRADA REVIEWS


* MMA Review Copyright 2010 Quebrada *