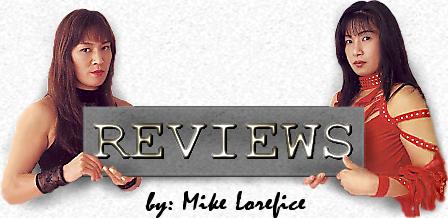 UFC Fight Night 22: Marquardt vs. Palhares
9/15/10 Austin, TX Frank Erwin Center
TJ Waldburger vs. David Mitchell 3R. It's a shame the UFC can't give us more matches similar to this one. They were trading and exchanging throughout, but leglocks rather than leather. Though contested almost entirely on the ground, this was thrilling matwork with guys who are 100% active, going for submissions, passing guard, reversing and countering. There was ground and pound, but ground and pound with the aim of first opening up a submission finisher or second simply winning with the punches rather than the usual keeping the ref content so he doesn't call for a standup. In short, it was not only a highly skilled contest, but a gutsy one because they weren't position holders. For instance, Waldburger would give up pounding on Mitchell from the mount to try to end it with the armbar. Both men were very skilled in BJJ, but Waldburger had a decided edge because he was able to dictate positioning, taking Mitchell down, sometimes spectacularly (for instance a Kimura sweep), and reversing back when Mitchell did make a good move. Due to this, he Waldburger was also able to do the damage with his fists, cutting Mitchell on the bridge of the nose late in the 2nd with ground and pound. Mitchell survived a rear naked choke in the 3rd, but Waldburger transitioned to mount before he had to release it and really put a hurting on Mitchell with some heavy punches. There are certainly more polished fighters than these two and the match was ultimately rather one-sided after the great back and forth first round because all Mitchell had was BJJ and Waldburger's BJJ was better, but for pure ground action this is the best I've seen in UFC in quite a while. Excellent match.
Jared Hamman vs. Kyle Kingsbury 3R. Big time slugfest that won fight of the night. They went after it the entire bout, and never stopped hitting each other. Kingsbury got off to a great start where he was particularly aggressive, stalking Hamman. Hamman didn't have the punching power, but he was better conditioned so when when Kingsbury wasn't pushing the pace, which wasn't too often, Hamman went on the attack. After taking a lot of punishment early, Hamman began to take over in the second half. Hamman had a few cuts and bruises, but Kingsbury was gassing, and reverted to a couple takedowns to catch his breath. In reality, this was showing that Hamman was outlasting Kingsbury, but since takedowns are all the judges care about, Kingsbury probably stole at least one of the last two rounds with them, despite their ineffectiveness as Hamman would just get right back up. Kingsbury did knock Hamman's mouthpiece out a few times, so it wasn't as though he wasn't scoring with his hands anymore, but he was getting hit and countered a lot more often in the second half of the fight. Hamman hurt Kingsbury with a flurry in the final 10 seconds of the fight and went for the KO, but Kingsbury caught him, knocking Hamman's mouthpiece out yet again. This was the old style fight where the smaller, better conditioned fighter wins by outlasting the larger more muscled fighter. In PRIDE, though certainly there would have been 1/3 of the people arguing for Kingsbury, Hamman would have got the decision because they weighted the later stages and reward the fighter that is better conditioned and makes the adjustments to put him in position to finish the fight in the extra rounds that only take place in our minds. In UFC, there was little doubt in my mind that Kingsbury would get the nod, and in fact every judge had it 29-28 in his favor. Very good match.
Cole Miller vs. Ross Pearson R2 1:49. Miller had a lot more game than Pearson, but you figured he was in trouble when he couldn't get Pearson down in round 1 and couldn't keep him down when he finally got it to the mat in round 2. Miller did his best to keep Pearson off balance, trying to use unpredictability and his reach advantage to negate Pearson's far superior striking. Pearson used low kicks to negate Miller's reach, and began to time his punches midway through the second. Both men landed some nice right hand counters, but Pearson had superior weight of shot. Miller's unpredictability included throwing in a floating kick, and he had Pearson backpedaling all the way to the cage between that and his subsequent hooks. Pearson ran out of real estate, and Miller tagged him with a big left hook, causing a delayed fall by Pearson. Miller jumped right on Pearson's back, and must have sunk in an awesome rear naked choke because Pearson seemingly tapped the second Miller locked it. Above average match.
Jim Miller vs. Gleison Tibau 3R. Tibau worked hard on his standup because he knew Miller would try to take him down. He was able to stuff Miller's shots, but Miller outboxed him. Miller caught Tibau coming in with a short right jab in the first and hurt him with a big overhand left in the second, but was unable to capitalize on Tibau's moments of weakness. Miller was the more active and aggressive fighter both in standup and on the mat, but Tibau controlled the center of the ring and was the one getting the fruitless takedowns, so although I thought Miller won the first two rounds, there was certainly no guarantee he got either. The third round was rather uneventful with both men stifling each other's offense. Ultimately, the judges sided with Miller's activity and standing damage, with only one judge giving Tibau a round. Below average match.
Efrain Escudero vs. Charles Oliveira R3 2:25. We know about Oliveira's fantastic BJJ, but his standup is well on its way to becoming equally impressive. He's Frankie Edgar level energetic (but he aims to work his way in) with quickness and footwork that allows him to score with kicks without taking much in return. Escudero was supposed to have the advantage in standup, but didn't really score with strikes until the final minute when he hit Oliveira a few times to stop his single leg and then worked elbows from the top after Oliveira pulled guard. Escudero connected with more punches in the second, but none of them were really solid, cleanly landed shots. He refused to use his wrestling because he was afraid of Oliveira's BJJ, so he really didn't have a plan once his striking proved inferior. Oliveira showed no signs of fatigue, continuing his hyper movement to open up his kicks to the legs and body. He took Escudero down after catching his kick, and jumped on his back when Escudero scrambled to his feet, hooking a rear naked choke for the win before Escudero could slam him off. Good match.
Nathan Marquardt vs. Rousimar Palhares R1 3:28. I guess most fights end when one guy makes a mistake, but tonight's main event was particularly disappointing because it was a mental mistake in choosing to do something other than fight rather than the usual physical mistake where you get beat trying to fight. Palhares got a takedown and went for one of his leglocks out of side mount, but Marquardt was ready and slipped right out of the heel hook. Palhares immediately pointed to Marquardt's ankles, complaining to the ref that he escaped because they were greased. Marquardt saw Palhares wasn't protecting himself, so he pounced on his distracted opponent and pounded him until the stoppage. Marquardt was checked before and after the fight, and they found nothing but sweat. Palhares' manager Alex Davis speculated his fighter has become paranoid due to previous opponent's greasing, and just froze when Marquardt slipped out so effortlessly assuming it was the same old problem. The brief fight was rather uneventful otherwise, but they were just getting started and no one had shown any particular advantage, much less a level of dominance, so we really need a rematch to prove anything beyond Palhares needing to keep his focus on his opponent.
BACK TO QUEBRADA REVIEWS


* MMA Review Copyright 2010 Quebrada *