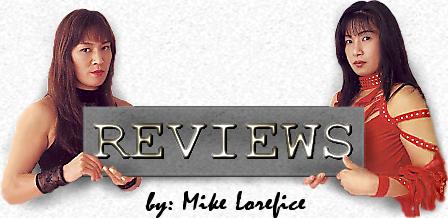 UFC 118 Edgar vs. Penn 2 8/28/10 Boston, MA TD Garden
Andre Winner vs. Nik Lentz 3R. Traditional striker vs. wrestler match that was hardly classic in the important sense. Lentz did a great job of closing the distance, so even though he wasn't successful with his takedowns early, he was able to steal Winner's tank by pinning him against the cage. Winner impressed me in the first round with his ability to score a variety of solid shots from close range. Lentz didn't allow him to flurry, but Winner would get a good knee or short hook in to make him pay for leaning on him. As Winner began to tire in the second, he wasn't pouncing on the little openings anymore, so it was just Lentz leaning on him. Winner's stamina, and thus defenses, totally broke down in the third with Lentz finally keeping him down and working from full and rear mount. Lentz showed some of the wimpiest ground and pound ever, but he at least still had the energy to keep the ref, though certainly not the fans, happy. Lentz won a unanimous decision with only one judge giving Winner the first round. Poor match.
Joe Lauzon vs. Gabe Ruediger R1 2:01. Lauzon has been one of UFC's most technically skilled fighters and exciting fighters since he won the Ultimate Fighter Season 5, but even though he almost always actually finishes opponents and wins some award either that or fight of the night, he manages to toil on the free shows while all the boring wrestlers stall away on the major cards. This fight was a ridiculous mismatch, or Lauzon is that much more impressive than ever before. Granted, Lauzon was originally scheduled to fight Terry Etim, but in any case this was a total dismantling, taking Ruediger down and transitioning repeatedly while pounding the crap out of him to set up winning with the armbar. There was more excitement in the dullest 10 seconds of this fight than the entirety of the other two prelims that Spike aired.
Dan Miller vs. John Salter R2 1:53. Boring fight where both fighters lacked aggression. Salter has a good takedown, but aside from that working once, spent most of the 1st round just looking for a left hand power punch without setting it up with a jab or anything else. Miller was very cautious in the first, just feeling Salter out and trying to avoid the takedown. Miller began to fight in the second, starting to angle in and score with some punches. This prompted Salter to shoot, but Miller locked his neck and rolled into an anaconda choke for the win. Poor match.
Nate Diaz vs. Marcus Davis. I thought Diaz might simply exploit his huge ground advantage, but he instead engaged the pugilist in a boxing match to wear Davis out, relying on his reach advantage, activity, quickness, and movement to trump Davis punching power. Diaz taunted Davis early, but Davis answered by putting him down with a punch and flurrying on the ground. Diaz was up quickly, acting as though couldn't even hurt him with his best shots, and that turned out to be the case, though arguably because Diaz did such a great job of landing then evading the counter that Davis could never connect with them. Davis had to close the distance to negate Diaz's reach, and he kept making the mistake of leaning and lunging rather than moving his feet, initially causing less effective striking as well as several butts. Diaz began to time Davis' increasingly predictable attacks and find his own rhythm a few minutes in, bloodying Davis badly around the right eyebrow. The doctor was ready to stop the fight in between rounds, but Yves Lavigne acted like it was no big deal to talk him out of it. As the fight progressed, Diaz tired Davis out by hitting him so many times, so even if Davis landed the couple of best punches, Diaz was, as always, landing a handful of solid punches to every single punch of his opponent. In addition to the cut above the eye, there was all sorts of swelling around the eye, as if someone attached a giant C to Davis' right eye socket, greatly impairing if not eliminating his vision. Davis was also totally exhausted in the third round, so the hand grenade could identify the opening and think about exploding, but didn't have the energy to pull the pin out. The few strikes Davis threw in the third were sluggish, and Diaz continued to make Davis look foolish, landing at will. Diaz eventually took Davis down late and punched him in the gigantic eye socket a couple times before tapping him with an arm in guillotine. Good match.
Kenny Florian vs. Gray Maynard 3R. Maynard fought the same boring way he always does, simply out to score enough riding points to win a decision. He took no chances whatsoever because he knew if he could dry hump Florian for 30 seconds a round he'd get the nod. Florian held the center of the octagon, but Maynard just circled around endlessly, waiting for Florian to initiate something so he could time the takedown. Florian wasn't throwing his kicks because he didn't want to risk the takedown, so you could see this was the typical entertaining UFC fight. Fans booed some during and certainly collectively at the end of each round. Maynard won the 1st round with a brief fruitless takedown then won the 2nd round cutting Florian with a counter uppercut midway through then taking him down. Florian was more aggressive in the 3rd, but Maynard just ran everytime Florian threw anything. Maynard got a takedown 1:45 in, so you knew the fight was pretty much over, especially since Florian's weakest point is offense from his back. Maynard won a unanimous decision. Poor match.
Demian Maia vs. Mario Miranda 3R. Maia was extremely motivated to redeem his loss to Anderson Silva at UFC 112, who was in Miranda's corner, and position himself to some day be able to win the title. Maia has worked hard on his striking, and it showed to some extent in that Miranda, who claimed to have a huge striking advantage, wasn't able to do much in standup. Maia did a good job of using strikes on the ground to open up positions or simply do damage while he worked for positions on the ground, but for the most part it was Maia reverting to form, using his superior BJJ to dominate the fight. Maia would take Miranda down, destroy his guard, and score with punches, but Miranda would ultimately get to his feet by exploding when Maia tried to for the armbar. Maia completely dominated, but kept making the mistake of focusing solely on the arm when he went for the submission, which allowed Miranda to use his lower body to turn or spin out and back to his feet. Miranda was rather lethargic, and never seemed to have any sense of urgency. Maia was spent in the third after missing yet another armbar, but Miranda didn't have the energy to take advantage in standup, and Maia was able to get a second wind and take Miranda down again, with the same result of losing control when he finally went for the submission. Maia won a unanimous decision. Average match.
Randy Couture vs. James Toney R1 3:19. I thought we were over the whole single discipline idea by 1995 at the latest, but that said, I'm not opposed to the idea of having a boxer get destroyed on an MMA show to (once again) prove to the stubborn old school that their vaunted science is much more limited than sweet. However, for it to be at all meaningful, you need to do it with a great boxer that is in shape and in his prime not a fat, old has been who is so punch drunk it's hard to even understand his bragging. The only real defense of James Toney is heavyweight boxing is so pathetic that he still holds a title or two. It would be nice if the MMA guy was in his prime also, and Randy Couture is anything but, not that it mattered in the least, as literally any MMA guy of any age or weight class could have won this freak show. In the end, this was Dana White trying to find a way to get another big match out of Randy Couture without having Randy get squashed or injured. Couture shot and mounted at the opening bell, with Toney showing no concept of takedown or ground or submission defense. I mean, it literally looked like the former IBF Middleweight Champion hadn't trained for the fight, hell any type of fight, at all. Couture saw Toney had no prayer, and pretty much just toyed with him, not taking any chances whatsoever. He could have had a quick armbar, but waited for the much safer arm triangle. This waste of time is pretty much a lock for worst match of the year.
UFC Lightweight Title Match: Frankie Edgar vs. BJ Penn 5R. Credit to Edgar for totally silencing people such as myself who thought he lost their first fight at UFC 112 despite Penn's utter disinterest. Penn appeared no more motivated or in shape here, so one has to question if he's simply lost a step or two, as he obviously, finally, had a lot to prove here. The basis of the fight began the same as the first match, with Edgar moving endlessly and not really connecting with his attacks and BJ holding the center of the octagon but not really connecting with his counters. The main differences were Edgar was far more confident than in their first fight, which was increased by his ability to take Penn down in the early rounds, while Penn was more perplexed and concerned, increasingly losing confidence and growing resigned to defeat as Edgar began to land his attacks but Penn failed to land his counters. Edgar was mostly circling to the right, but BJ kept looking for the left hook rather than using right leg kicks to slow down Edgar's movement, which along with the conditioning were the big differences. Instead, it was Edgar who was able to land the kicks, which along with having to deal with Edgar's speed and excessive movement, began to wear Penn down. Where it was mostly misses all around in the first 2 rounds, in round 3 Edgar began to land a shot or two and still get out unscathed. Penn ducked a punch and took Edgar down at the start of the 4th, but Edgar avoided Penn's attempt to mount and was able to stand up before Penn locked him down or did any damage. BJ bloodied Edgar's nose, but Edgar swept his leg and jumped on top 2 minutes in, thwarting Penn's attempt at a rubber guard and cracking him a few times before Penn stood up. This was Penn's chance to finally win a round, but after the first minute it was all Edgar. Penn again took Edgar down to start the 5th, and almost had his back taking him down a second time as soon as Edgar escaped to his feet, but Edgar was able to take the top and work ground and pound to secure the shutout. Edgar won a unanimous decision 50-45. Average match.
BACK TO QUEBRADA REVIEWS


* MMA Review Copyright 2010 Quebrada *