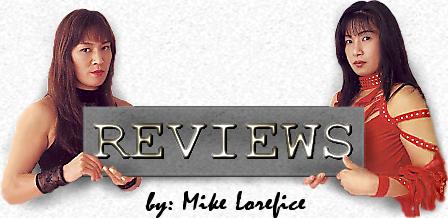 UFC 117: Silva vs. Sonnen 8/7/10 Oakland, CA Oracle Arena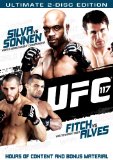 Junior dos Santos vs. Roy Nelson 3R. Nelson stood in front of dos Santos the entire fight because that's all he could do. Dos Santos gave him the same merciless beatdown he's been giving everyone else, but the difference is Nelson scored the moral victory by taking everything Junior could throw at him and then some. Dos Santos stuffed Nelson's takedowns early, and teed off on him in standup, eliminating Nelson's ability to shoot by wearing him down with vicious right uppercuts. Nelson showed an awesome chin in not getting KO'd by any number of heavy blows, but arguably it was his lack of conditioning as much as dos Santos' killer shots that rendered him only able to cover and pray. Dos Santos was relentless, landing powerful hooks and knees as well, but began to punch himself out on Nelson's head in the later stages of round 1. Nelson began to land on a tired Santos in round 2, mostly with right hands. He cut dos Santos under the right eye, but was still unable to take him down. Dos Santos was still quite active in the second, as he wasn't looking to win a decision, and that fact led to considerable frustration because it was becoming apparent that Nelson could take everything he could hit him with. The action was good, but the fight grew tedious because it was all one guy giving and the other taking. Junior won a unanimous decision. Above average match.
Matt Hughes vs. Ricardo Almeida R1 3:15. Hughes was always criticized for not being the most well rounded fighter, but his wrestling was so superior it was hard for him to not exploit it to dominate most of the opposition. Perhaps his losses to Georges St. Pierre at UFC 65 & 79 were a good thing, as he has made considerable strides toward bringing the rest of his game closer to the level of his wrestling of late. His greatly improved standup was the difference in his last fight against Renzo Gracie at UFC 112, and it more or less won him this fight as well. Almeida was moving well and beginning to open up with his combinations, but Hughes dropped him with a left hook 3 minutes in. I thought he was going to follow with a guillotine, but Hughes was so powerful he was able to win by just squeezing away on a no body control front headlock, becoming the first to ever submit the Gracie jiu-jitsu blackbelt.
Clay Guida vs. Rafael Dos Anjos R3 1:51. They fought at Guida's pace, but the takedowns were stuffed. Dos Anjos is clearly the better standup fighter and took advantage of Guida's subpar reach, but the main difference in round 1 was dos Anjos was connecting when Guida made the mistake of standing in front of him. Guida's corner corrected this between rounds, and Guida began performing his cardio king act, bouncing around the entire round and using the angles to deny dos Anjos a target and score the takedown. Dos Anjos was tentative to pull the trigger in the third after getting taken down trying to strike in the 2nd, but was quickly taken down anyway. Guida had head and arm control and tried to pass, but dos Anjos suddenly, shockingly tapped due to a broken jaw sustained from a right hand in the 1st. Above average match.
Stefan Struve vs. Christian Morecraft R2 0:22. Morecraft dominated the fight, but got caught by a superior striker who maintained belief in himself. Morecraft got the quick takedown on an overly upright Struve, and, aside from a short lived reversal due to a triangle attempt, battered him throughout the round. Struve looked for submissions rather than ever defending, allowing Morecraft to posture up and drop bombs, so Struve's head, nose, and lip were bloodied. The bottom lip was particularly disgusting, to the point Stitch told Struve in between rounds "If you've got a good surgeon it's going to be alright." Things were looking bad when Morecraft achieved full mount, but Morecraft didn't secure the position so Struve was able to hip escape and try a leg lock. Struve started round 2 with a nice low kick, but Morecraft was flurrying on him with wild straight punches. Suddenly, Struve connected with a right/left/right to drop Morecraft and finished him with punches on the ground. Far from a technical masterpiece, but a wide open fight with a nice comeback finish. Good match.
Jon Fitch vs. Thiago Alves 3R. The same boring fight Fitch always fights, takedown and hold 'em as close as humanly possible. I tried cranking it up to 1.5x speed, but still couldn't notice much movement on the ground. Fitch did as little damage as usual, as his excessive hugging stifles his own offense as well, but I suppose if he actually had any offense, he wouldn't resort to hugging everyone for 15 minutes. Alves once again missed weight. This time he had so much trouble making it that he was willing to give up 20% of his purse to avoid having to lose another half pound. His explosion is about all he has, and he lacked most of that tonight, the huge threat of the endless hug also preventing him from opening up. The third round was actually pretty good because Alves, gaining confidence with some late standup success in the 2nd and relieved he only had 5 more minutes, at most, to fight loosened up and blew out whatever energy he had. All it took though was Fitch to time one punch, and then it was back to the holding pattern. I began contemplating whether anyone would notice the difference if they lost the signal and just put color bars up until the end of the round. Anyway, Fitch set up a rear naked choke and wound up with an arm triangle, but Alves actually showed some life with a reversal. Fitch won a unanimous decision. Poor match.
UFC Middleweight Championship Match: Anderson Silva vs. Chael Sonnen R5 3:10. The defining match in Anderson Silva's legendary career, though what's interesting is whether it'll ultimately prove his invincibility or showcase his mortality. The question of how Silva would fare against a top level wrestler was still up for debate, with the main evidence being Dan Henderson showing some of his vulnerability in the first round of their match at UFC 82 before reverting to his I'm gonna knock you out mode that leads to as many losses as wins. Sonnen had the perfect game plan, striking enough to open up the takedown and sticking with the takedown even though he had a surprising amount of success in standup. Sonnen was systematically dismantling the previously untouchable champion. Granted Anderson had injured ribs and was asked by the doctor to cancel the fight, but Sonnen was able to at least hang, sometimes win the standup, and consistently take Silva down and beat the crap out of him in each and every round. In round 1, Silva was setting up the straight, but got knocked back with a big right straight after Sonnen faked the left. Sonnen followed up with some more decent punches, and Silva actually looked to get it to the ground. Silva was looking dazed though, and Sonnen got the takedown. Sonnen was landing every punch, choosing to beat Anderson up rather than try for the rear naked choke when Anderson gave his back. Sonnen was consistently punishing Silva, including a big guard pass punch. Joe Rogan declared that Silva took more shots in the 1st round than in his entire MMA career, and it actually may not have been the usual hyperbole. Silva came out for round 2 looking fresh and determined, but Sonnen took him right down. Sonnen's ground and pound was relentless, mixing powerful shots with rapid weak ones designed to agitate and prevent rest. Silva tried to open the fight up again to start the third, landing a quick overhand right then getting on his horse. He landed a flashy spinning heel kick, but Sonnen took him down again and beat him up for another 5 minutes. Silva finally hurt Sonnen with an elbow to start the 4th. Silva landed some more good shots and took the top, but Sonnen quickly reversed. Sonnen got a nasty gash over the left eye with an elbow from the bottom, but once again won the round. Silva avoided the takedown to start the fifth, but Sonnen's punch, which arguably missed, resulted in Anderson winding up on his back anyway. Just as Sonnen was poised to secure a shutout decision, Silva locked a triangle. The move is Sonnen's cryptonite, having previously fallen to Forrest Griffin, Babalu, & Demian Maia's versions. Sonnen made a barely discernible tap, saving Silva from his first loss in the UFC. Very good match.
BACK TO QUEBRADA REVIEWS


* MMA Review Copyright 2010 Quebrada *