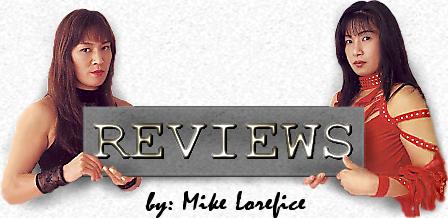 UFC Live: Jones vs. Matyushenko
8/1/10 San Diego, CA San Diego Sports Arena
Takanori Gomi vs. Tyson Griffin R1 1:04. I thought this might be a great fight, but Griffin didn't see the right hook that followed Gomi's left jab. Griffin whined about the stoppage, but he did a face first swandive and wasn't even moving when Gomi was punching him on the mat. Once this didn't pan out, I knew it was going to be a long night...
Jake Ellenberger vs. John Howard R3 2:21. Ellenberger dominated position, but was generally inactive, making no effort to pass and regularly getting warned to work by the ref. The first round was so exciting that the positive crowd reactions came when the ref broke Ellenberger's endless clinch and when he called for a standup. Howard, who dominated what little standup there was, hurt Ellenberger with a big high kick to start the second, but Ellenberger quickly took him down. Ellenberger landed a couple nasty elbows that immediately caused enough swelling to impede Howard's vision in both eyes, but Howard was able to get back to his feet when he dodged one. Again, Howard did good damage in standup, but was quickly taken down. By the start of the third, Howard was ¾ blind, looking like he had bulbous growths to the side of each eye which Mike Goldberg was comparing to E.T. Well, the bout was as trecherous as watching the juvenile visions of Speilberg or Howard. After the typical standup in the third, the doctor mercifully put an end to it. Poor match.
Darren Elkins vs. Charles Oliveira R1 0:41. UFC would be much more exciting if there were more fights like this, instead of ones like the previous where the wrestler only serves to negate action. Elkins got the quick slam, but was only thinking about his own offense, so he quickly found himself in a triangle. Oliveira also had the arm and controlled the leg, leading to an armbar submisson.
Mark Munoz vs. Yushin Okami 3R. Okami's takedown defense is so strong that even Munoz, a two time All American college wrestler at 197 pounds who won the national championship in 2001, had no success taking him down. Okami controlled the octagon for the majority of the fight, landing only sporadic punches, but keeping the fight on his terms by repeatedly stuffing Munoz's takedown attempts. Okami has really worked on his boxing since losing to Chael Sonnen at UFC 104 10/24/09, and is now average, whereas Munoz didn't even believe in his hands. Munoz's corner got on his case after the first, convincing him he could get the job done in standup, and he did score a knockdown midway through the second. However, Okami came back with a brief takedown to match Munoz's in the first, and Munoz progressively was back to doing nothing on his feet. Okami actually fought with aggression and a genuine sense of urgency in the third. I though the fight was even because all of Munoz's efforts to get a takedown in the first amounted to a couple seconds on the canvas with no damage, but either way, this round was crucial. Okami had a knockdown with a right hook counter midway through the third, busting Munoz open. This round was clearly his, though not dominant, it was enough to earn him a split decision. Below average match.
Jon Jones vs. Vladimir Matyushenko R1 1:52. I like Matyushenko, but despite formerly being a heavyweight, the fact he gave up 10 ½ inches in the reach department to the young phenom wasn't allowing me to have much belief in his chances. That actually didn't even matter, as Jones got a takedown ducking a punch and threw punches from mounted crucifix until the stoppage.
BACK TO QUEBRADA REVIEWS


* MMA Review Copyright 2010 Quebrada *