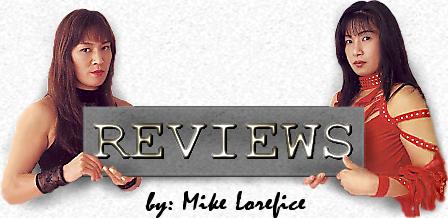 UFC 116: Lesnar vs. Carwin
7/3/10 Las Vegas, NV MGM Grand Garden Arena
Seth Petruzelli vs. Ricardo Romero R2 3:05. Now that Kimbo Slice is out, I guess it's safe to bring Petruzelli back. Seth was really clobbering Romero with powerful hooks, but began to tire after two minutes, and had to begin pacing himself. From this point, Petruzelli was able to use his wide variety of karate techniques to occasionally hurt Romero, but Romero was very tough and Petruzelli severely lacked the energy for the sustained attack it would need to put him out. Petruzelli's fatigue allowed Romero to make his move, reversing and beginning to dominate a blown up Petruzelli, but Seth did manage to escape in the final 25 seconds and knock Romero down with an uppercut. Petruzelli followed with some cartoonish hammerfists, but was so exhausted he just surrendered the position and was saved from being choked out by the bell. Petruzelli made the mistake of engaging Romero on the ground in the second. This was working for a while as Petruzelli busted Romero's face up and had an armbar attempt, but Romero passed after defending a triangle, got a mounted crucifix and broke his arm with an Americana. Above average match.
Brendan Schaub vs. Chris Tuchscherer R1 1:07. Schaub dropped Tuchscherer with an overhand right then pounded him out on the mat.
Gerald Harris vs. Dave Branch R3 2:35. This fight didn't pan out, as they generally just negated each other. Branch has very good footwork in standup, but seemed to want to counter, and Harris preferred to clinch, so that went nowhere. Harris would get the takedowns, but he wasn't taking any chances. In part, this is due to Branch having an excellent guard that wasn't providing openings. On the other hand, Branch, a Renzo Gracie BJJ blackbelt who is very confident looking for submissions from his back, generally looked laughable getting his legs shrugged off every time he tried for a triangle or armbar because Harris had such good posture and submission recognition. This had all the makings of a decision, but since Harris was controlling position much of the contest, Branch grew increasingly desperate as he had no chance if he didn't clearly win the third. Branch tried a jumping guard pull, but Harris caught it and slammed him brutally for the KO. Below average match.
George Sotiropoulos vs. Kurt Pellegrino 3R. I thought Pellegrino would have the advantage in standup, but he wasn't even throwing early. I'm not sure if his stance is extra extra wide or it just seems that way because he's rather flatfooted, but I think Sotiropoulos could be a better standup fighter than he is with some adjustments to his footwork. He doesn't really kick, but he was scoring his his hands, hurting Pellegrino early with a left straight that led to Sotiropoulos briefly getting Pellegrino's back. Pellegrino made no adjustments, so Sotiropoulos continued to connect with the left. Sotiropoulos scored an early takedown in the second, but Pellegrino did a good job of maintaining half guard. Sotiropoulos was scoring with elbows on the ground. Pellegrino had a takedown in the 1st and 3rd, but didn't get anywhere as Sotiropoulos tied him up in rubber guard. Pellegrino had a flurry in the last 10 seconds, including dropping Sotiropoulos with a big knee and right hook, to steal the round. Pellegrino might have finished if he had another 30 seconds, but Sotiropoulos dominated the majority of the fight so he still got the unanimous decision. Above average match.
Stephan Bonnar vs. Krzystof Soszynzki R2 3:08. People like to bag on Stephan Bonnar because he usually loses, always questioning why Dana White keeps him. I'm always glad to see Bonnar on the card because that means there will be one entertaining fight amidst the plethora of lay and pray specialists who never really beat anyone, but Glory Be to the judges who reward boredom without end, Amen. As usual, Bonnar was very aggressive, slugging it out in a back and forth fight. Soszynski actually prefers not to get hit, so he would back away and tie Bonnar up when Bonnar had the advantage then attack with a flurry when the time was right. He did some good damage with a series of straights late in the first, cutting the Psycho under both eyes. Soszynzki used his power well, and was inflicting more punishment when he attacked, but I felt he wasn't able to be aggressive enough because he lacked the stamina. Bonnar's main defense is blocking with his head, but since Krzystof does too much experimenting and that leaves him with too little cardio, his attacks would quickly end when he got tired and then Bonnar would immediately go back on the offensive, pushing the pace that much more every time Soszynski took a break to recover. In the end, all Bonnar's Muay Thai training paid off, as he rocked Soszynzki with a clinch knee against the cage then took his back and punched him in the back of the head until the stoppage. Good match.
Chris Lytle vs. Matt Brown R2 2:02. I was hoping for more of a slugfest, but instead the match was noted for the submission attempts, with Brown's D'Arce choke being the standout offense of round 1. Brown seems a good opponent for Lytle because Lytle's best punch is the overhand right and Brown always keeps his hands at his waist. It was an uppercut though that Lytle hurt Brown with early in the second, setting up a guillotine. Lytle quickly shifted to a mounted triangle and added a straight armbar for the victory. Above average match.
Yoshihiro Akiyama vs. Chris Leben R3 4:40. Chris Lytle is simply insane. This guy just beat Aaron Simpson two weeks ago at UFC Ultimate Finale 11, and Simpson is no joke. Now he's back against one of the top fighters in the world, a man who has won 15 straight (excluding no contests), and that loss in his second fight at K-1 HERO'S 1 was to a man, Jerome Le Banner, who outweighted him by about 80 pounds. It's seems as though the more you hit Leben, the more impervious he becomes to the punishment. There was some awesome blows and exchanges as you'd expect, but Akiyama was generally smart enough not to get sucked into playing Leben's game of simply slugging it out. Akiyama has the skill to do so, but Leben is simply inhuman. Anyway, Akiyama exploited his advantage on the mat, but it was far less of an advantage than I expected. Akiyama was generally able to dictate the style and position, scoring three takedowns in the first, but Leben was very active from his back, forcing Akiyama to burn energy and putting him on the defensive with submission attempts. Leben was able to avoid the takedown early in the second, but Akiyama kept scoring with left hands. I'd be surprised Leben could withstand such punishing blows if I wasn't used to it from his past fights, but not only did he once again take them, he kept coming forward and staggered Akiyama with a left hook. Akiyama then tied him up and planted him with a sweet koshi guruma (hip wheel). Leben had a big flurry late in the round with a high kick and several punch combos, possibly stealing a round he was clearly losing. This time it was Akiyama that impressed by showing the iron chin, but while Leben just eats these exchanges up and keeps coming like a cyborg, Akiyama was totally spent by the end of the round. Akiyama really didn't want to stand with Leben in the third, and it should have been a relief that he was able to get on top after a nice right hand a minute in, but Leben had a much better armbar attempt than in the first. Leben was very active striking from the bottom, which put a lot of pressure on Akiyama because the decision was up for grabs. I feel that not being used to the American style scoring system and general wrestler dominance of the UFC hurt Akiyama. It was very obvious Akiyama was on his last gallon of gas, and he didn't need to put so much energy into trying to mount some sort of offensive. Sure, it wouldn't have made for a sexy climax, but all he needed to do was rest the laurels of being on top the whole round. Instead, Leben was able to sink in a triangle. He threw a flurry of punches while looking for the submission, and for whatever reason Akiyama tried to slip his neck out, I guess, by standing up, but just collapsed and that was it. This was a truly amazing comeback win! Even though the signs of Akiyama having nothing left were pretty clear throughout the round, Leben was the one who was dead in the water with the bout ready to go to a decision he was not going to win, and if he was going to do the impossible, one wouldn't have expected it to be by submitted the former Asian Games judo champion. Excellent match.
UFC Heavyweight Title Match: Brock Lesnar vs. Shane Carwin R2 2:19. I was ready to vomit 3 minutes into the show when Mike Goldberg claimed "the top two heavyweights in the world are Brock Lesnar and Shane Carwin." And I just got sicker as they claimed this was the biggest heavyweight fight of all time. And this is because, what, they are a combined 2-1 against Frank Mir, who is a whopping 5-4 since his 2004 motorcycle accident? I could have cared less, but this actually didn't suck, as they managed to provide 3+ entertaining minutes before they juiced out. The fight was basically an oversized version of the Petruzelli vs. Romero prelim, except even if ultimately the result was the same, Petruzelli at least found the second wind that Carwin lacked. Lesnar couldn't bully a man his own size and Lesnar was running scared when he was getting tagged because he couldn't get the takedown. Carwin rocked his world with left uppercuts and hooks and a knee. He dropped him with a right and followed Lesnar to the ground, punching and elbowing repeatedly. Maybe Lesnar deserves the benefit of the doubt because mostly anyone else would have been knocked out by Carwin's onslaught, but it appeared he didn't train on his back, like ever, as he had about the most pathetic guard of the last decade, if it even qualifies. I figured the fight might be stopped because Lesnar was just covering for minutes, but even though Lesnar gets the benefit of every doubt, I can't complain about the lack of a stoppage because Carwin simply lacked the stamina to put together enough of a flurry to force it. Carwin totally had this fight, but all those muscles don't do any good when they cause you to gas before you can seal the deal. He soon punched himself out on Lesnar's overgrown head, to the point he not only lost position trying to past the world's openest half guard with a minute left, he appeared to move in slow motion during the second round. The fight threatened to come to the usual Lesnar standstill, but Carwin was so exhausted he couldn't even bring himself to lock his legs for a half guard (therefore making him even more pitiful than Lesnar), so Brock easily passed and put him out with an arm triangle. One has to be impressed by Lesnar's ability to take a punch, as Carwin has pretty much shredded everyone as soon as his giant hamhocks landed solidly. Of course, everyone is Gabriel Gonzaga, who hasn't had a good win since his coming out party against an over the hill Mirko Cro Cop at UFC 70 and Mir, who we already established has been mediocre for more than half a decade. Above average match.
Goran Reljic vs. Kendall Grove 3R. A rather dull fight with Reljic never getting beyond control. Grove did his best to make it interesting, continually making Reljic work, whether it was throwing repeated up kicks to keep him from passing guard or landing elbows from his back. Reljic wanted to grapple, but Grove did a good job of resisting the takedown, so the fight was often a stalemate with Reljic working the clinch game against the cage. Grove has never had a problem fighting from his back because he's so lengthy, to the point that he was winning the fight when Reljic did manage to get him down. Grove landed one of the very best up kicks I've ever seen in the first, actually knocking Reljic off his feet, and was beating Reljic up from his back with elbows in the second. Reljic won the third with a late takedown. I still gave it to Grove 29-28, but figured he'd lose since Reljic was the one who was pressing Grove against the cage in standup and on top when they were on the ground. In a pleasant surprise, Grove got the split decision. Below average match.
BACK TO QUEBRADA REVIEWS


* MMA Review Copyright 2010 Quebrada *