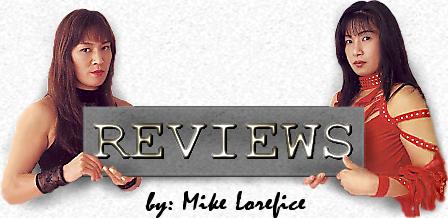 UFC 114: Rampage vs. Evans
5/29/10 Las Vegas, NV MGM Grand Garden Arena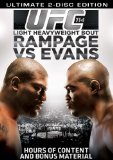 Dan Lauzon vs. Efrain Escudero 3R. Dan's brother Joe Lauzon, trainer Joe Pomfret, and boxing coach Steve Maze didn't make the trip because Dan didn't meet their standards of diligent training. Lauzon's inadequate preparation was apparent in the second round, when he slowed considerably, which allowed Escudero to begin to pick him apart. The entire fight was standup, and when Lauzon had full energy, it was competitive, if rather dull. The punching was fairly even, but Escudero was scoring infrequently with knees and low kicks. Escudero is a boring standup fighter, as he has good control and cardio, but takes few chances and isn't particularly active or aggressive. Dan Lauzon waited because he was exhausted, and Escudero waited because it's his style, though he certainly scored enough to win every round. Josh Rosenthal deducted a point from Escudero for his second Jimmy blow, so Escudero got a bit worried and actually started swinging. Lauzon even found the energy to match him, but unfortunately this actual action didn't begin until the final seconds of the third. Escudero won a unanimous 29-27 decision. Below average match.
Luiz Cane vs. Cyrille Diabate R1 2:13. The first 30 seconds provided tons more excitement than 15 minutes of Escudero. Diabate wanted to use his huge size advantage to bury leg kicks and hook combos, but Cane applied massive pressure, and surprisingly put the striker down with a wicked left straight 30 seconds in. Diabate got back to his feet, and Cane burned a lot of energy trying to get him back down. Once Diabate knocked Cane off him, he picked Cane apart with powerful hooks for the TKO.
Amir Sadollah vs. Dong Hyun Kim 3R. Kim gave a dreaded Yushin Okami performance, controlling the entire fight but doing no damage whatsoever. Sadollah is an excellent standup fighter, but quickly fell pray to the single leg in each round and then got pinned on his back. Sadollah finally got off his back twice late in the third, but was gassed, and he's not a one punch knockout type anyway. Kim won a unanimous decision. Poor match.
Diego Sanchez vs. John Hathaway 3R. Sanchez didn't appear to have recovered from getting dominated by BJ Penn at UFC 107 12/12/09. Hathaway did a beautiful job of defending Sanchez's be all and end all, the takedown. He nearly KO'd him with a knee halfway through the first then pounced on him throwing some furious elbows in hopes of securing the stoppage, but Sanchez quickly recovered enough to hold him close. Hathaway was able to posture up and use his lanky stature to pound Sanchez with punches. Sanchez made an important adjustment in the second, shooting after Hathaway's kick so Hathaway couldn't instead time him, but Hathaway was able to get off his back and that was about it for Sanchez's vaunted ground game. Hathaway landed some solid straight right hands late in round 2 to edge the round, and continued to roll in standup during the third en route to the unanimous decision. The fight was so lopsided one judge even scored it 30-26 Hathaway. Average match.
Antonio Rogerio Nogueira vs. Jason Brilz 3R. This figured to be a jobber match as Brilz was a late replacement for Forrest Griffin, but Brilz impressed with his heart and his control. Nogueira figured to have a big advantage in standup, but although Brilz's technique was poor with loopy power punches, he defended well and landed a few good shots. Nogueira had a ton of reversals, but was unable to show any level of dominance. Brilz scored a bunch of single leg takedowns, but Nogueira would quickly sweep him, so there as really no advantage. After Brilz got a 1st round takedown catching Nogueira's kick, Nogueira was more hesitant to try to use low kicks to slow down his shot, and instead looked to knee Brilz when he shot. However, at the start of both the 2nd and 3rd rounds, he wound up dropping into a guillotine, which Brilz popped out of. They exchanged sweeps and guillotines, but it was Brilz who was much nearer to the finish. Overall though, while he may have impressed the judges, the guillotine was not a good thing for Brilz, as he'd just go for it because he didn't know how to properly defend Nogueira's half guard sweep. Brilz's confidence was soaring after the first round though, and the fact that he really believed combined with Nogueira's hesitance to risk getting taken down again resulted in Brilz beginning to come on with wild punches in standup. Nogueira began to take over in the third, the only round he clearly won, but Brilz was still scrappy. Despite Nogueira's huge skill advantage, the fight was very back and forth and it was hard to say that either man won. Your heart went with Brilz because he was such an underdog, but it was very close. The fans were behind him, and booed the split decision win for Nogueira. The match was a bit repetitive, but there were some really nice sweeps and it was fun to see a no name more than holding his own with one of the best in the world. Good match.
Mike Russow vs Todd Duffee R3 2:25. Extremely tedious match, as Duffee had nothing beyond punches and Russow simply had nothing. Duffee has far superior footwork than the typical overjuiced heavyweight. He tagged Russow with several punches in the first few minutes, displaying a particularly good uppercut, but when Russow didn't go down, the fight began to lag as Duffee's muscles sapped most of his energy. Russow had no chance in standup, but did little beyond think about the takedown. The match came to a standstill late in the 2nd as by then Duffee had lost all his explosion, and thus impact when he did land, and the fans began to boo. Russow was a bit more aggressive in the third, but on average, had barely even thrown enough punches to keep Duffee honest, and honestly had only landed one really good punch midway through the first round. Suddenly, when it looked as though Duffee winning a decision was imminent, Russow scored a one punch knockout with a big right. The finish was amazing simply for the shock value, but the match still sucked! I did earn some respect for Russow simply because even after the unbelievable come from behind victory he was still disgusted with how awful the fight was.
Melvin Guillard vs. Waylon Lowe R1 3:28. Lowe, who replaced Thiago Tavares, spent most of the round driving for the takedown, but Guillard kept his balance and made Lowe pay with punches. When Lowe shot in again, Guillard KO'd him with a brutal knee to the body.
Dan Miller vs. Michael Bisping 3R. Miller is a competent standup fighter, but isn't able to intimidate Bisping like Wanderlei Silva did at UFC 110 2/21/10. A relaxed Bisping returned to his accurate and efficient self, scoring but hardly dominating an opponent who made the bizarre decision to stand with him rather than try to exploit his grappling advantage. Bisping also reverted to his usual self, lacking the sack to put himself in any sort of danger, and instead being merely content to competently score now and again and wait for the judges to give him the fight. The fans eventually got frustrated with Bisping, and started a "USA" chant. Miller finally found the opening for the takedown midway through the third, but Bisping quickly wall walked. One judge gave Miller a round, likely the last. Boring fight.
Rashad Evans vs. Quinton "Rampage" Jackson 3R. Rashad was in great condition and moved beautifully, pretty much leaving Jackson scratching his head, as Jackson wasn't even getting to the point of throwing many punches, much less actually landing any. Rashad seemed to really learn from his loss to Machida at UFC 98 5/23/09, changing his style to focus more on attacking through explosive bursts of energy and setting this offense up through evasive movement. Rashad bull rushed at the bell, landing a huge right hook. While Rampage was wobbled, he managed to stay on his feet and recover in the clinch game. Rampage had to respect the punch, which set up a takedown into side mount. Rampage came into training camp at least 45 pounds over the weight limit since he's been too busy making an incoherent movie to honor his contract and fight, so Rashad tried to lean on him as much as possible, figuring if anyone was going to tire, it would be Mr. Q. Based on his performance, one would guessed the movie he had been involved in was the sequel of You Got Served. Jackson had done absolutely nothing beyond stand around through the first two rounds, yet he was tired because even if Evans didn't hurt Jackson after the opening, he constantly made him work. Though The Page was about as dangerous as Bettie for the first two rounds, he did briefly show a sign of life a minute into the third, countering Evans double leg with a couple of wicked uppercuts and nearly finishing him on the ground. Rashad snuck out the side, but was moving really slowly. The problem was Jackson was moving even slower, and just putzed around allowing Evans to regain his bearings and regain dominance. All this hype about Jackson having the best training camp of his life and being all gung ho to put a beating on Evans was pure nonsense, as the guy was so out of shape and rhythm, you almost felt like he didn't even care. Jackson reverted back to doing nothing, getting taken down two more times and even managing to lose the round on two of the three judges scorecards. I believe Jackson deserved the third considering his minute of offense was probably the best damage of the fight, but perhaps the judges were so unimpressed by his uninspiring performance they felt he simply didn't deserve anything. I was entertained by Evans, but since Jackson didn't show up I'm not sure the fight can be called good.
BACK TO QUEBRADA REVIEWS


* MMA Review Copyright 2010 Quebrada *