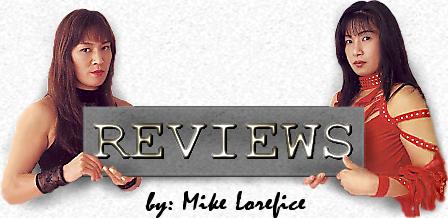 UFC Live on Versus: Vera vs. Jones 3/21/10
Broomfield, CO 1st Bank Arena
Alessio Sakara vs. James Irvin R1 3:01. Irvin is so drawn at 185 he looks like a bobblehead (head appears too big for his body). Sakara punched Irvin in the eye, which is legal, but ref Josh Rosenthal couldn't tell for certain, so he seemed to give Irvin the benefit of the doubt with 5 minutes to recover. Irvin couldn't open his eye for a while, but eventually recovered and was ready to go. By that point, Rosenthal figured out the punch was legal and rightfully ruled a TKO because Irvin wasn't physically able to continue immediately.
Paul Buentello vs. Cheick Kongo R3 1:16. This was supposed to be an exciting standup war, but Joe Silva apparently forgot Kongo is only willing to fight on the ground these days. Kongo was too strong for Buentello, so he had no problem manhandling him and was able to control position the entire fight. He took Buentello down repeatedly, where he'd get some ground and pound in before Buentello stood back up. Buentello's pinky was dislocated midway through the first, but the doctor pulled it out and he continued. Buentello wasn't really getting many opportunities to throw his right hand, so it's hard to say how much it effected him. As the fight progressed, Buentello increasingly wore down from the bigger more powerful man being on top of him and bludgeoning him. Buentello may just be a banger, but normally one of the reasons he can win is he has more heart than his opponent. Kongo managed to totally rob him of his will though, to the point Buentello just decided to surrender a minute into the 3rd round when Kongo was elbowing him in the thigh. This was a nice win for Kongo, but it was again a remarkably dull fight, and it's only because Buentello has no particular ground skill that Kongo was able to dominate him in this fashion. Kongo may continue to improve on the ground, but will only ever be an average heavyweight if he refuses to use his kickboxing strengths.
Gabriel Gonzaga vs. Junior Dos Santos R1 3:53. Gonzaga almost had a takedown early, but couldn't control, so the rest of the fight was in standup. Though Gonzaga has amazing kicking power, this position was a clear edge for Dos Santos, who was remarkably light on his feet, which only made Gonzaga's footwork appear all the more clumsy. Dos Santos allowed Gonzaga to attack, looking to counter with his fists. He soon leveled Gonzaga with a left hook counter to Gonzaga's right low kick then dropped the hammers on Gabriel for the win.
John Howard vs. Daniel Roberts R1 2:01. Roberts got off to a fast start, but Howard slammed him. Roberts worked for an omoplata, but Howard slipped his arm out and knocked Roberts out with a guard pass punch. There was simply amazing power on this left hand from Roberts. He actually got a couple extra punches in because the ref was so shocked he could get a 1 punch KO from that position.
Jon Jones vs. Brandon Vera R1 3:19. Jon Jones will likely become a dominant fighter, but The Truth is Brandon Vera simply isn't that good. The only quality win Vera ever had was over Frank Mir at UFC 65 11/18/06, but that wasn't even a good Mir, as it wasn't far into his comeback from his severe motorcycle accident. Jones is definitely a formidable opponent, but if Vera were a main eventer, Jones might not be able to dismiss him as if he were simply another jobber. Jones took Vera down with ease. Vera looked for a submission, but had no offense the entire fight beyond an up kick Jones wasn't planning to defend because his knee was down. This infraction cost Vera a point. Herb Dean gave Jones his position back, and Jones proceeded to crack Vera with a left elbow to the orbital leading to the stoppage. Vera's eye moused up immediately, and he was having trouble keeping his eyes open, as it turned out Vera's face was broken in three places.
BACK TO QUEBRADA REVIEWS


* MMA Review Copyright 2010 Quebrada *