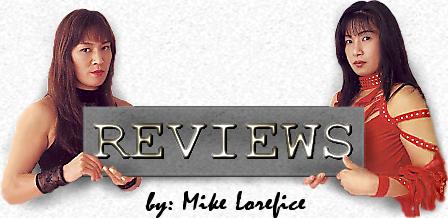 UFC 110: Nogueira vs. Velasquez 2/21/10 Sydney, Australia Acer Arena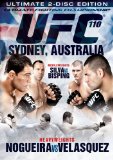 Mirko Cro Cop vs. Anthony Perosh 2R. Perosh was a good opponent for Cro Cop because the ground fighter wasn't going to pressure him in standup. Cro Cop was thus able to stalk his prey and always remain in his comfort zone. He stuffed Perosh's takedown attempts and landed some nice left hands. Cro Cop landed a couple solid middle kicks, but pretty much bagged his kicking offense to help avoid the takedown. His sprawl was excellent, and he'd just drop down on top of Perosh with a guillotine, doing a little pounding then standing up when the time was right. Perosh was always on the defensive, as he was never able to control Cro Cop's body. Cro Cop busted the bridge of his nose with a ground elbow, but Perosh insisted on continuing despite blood spraying everywhere. Perosh hung on for the rest of the round, but the doctor put him out of his misery before the start of the third. Average match.
Keith Jardine vs. Ryan Bader R3 2:10. Slower paced, more conservative fight than Jardine is usually involved in. Bader probably laid on Jardine long enough to win the 1st, but Jardine was defending Bader's wrestling well enough, and came on in the 2nd with Bader noticeably tiring. Jardine was scoring decently with his jab and the 3-2 combo, and Bader had trouble figuring out Jardine's awkward movements. Jardine isn't known for his defense, but he wasn't giving Bader the opening for the big overhand right. I had it even going into the 3rd, but the momentum seemed in Jardine's favor, as even when Bader got a takedown, Jardine was back up within seconds. But, in the end, every Jardine fight seems to come down to a big blow or two resulting in a KO. When Bader saw he stunned Jardine with a right, he jumped in with a flying knee (landed, but to the chest) then follwed up with a big left hook with Jardine stuck against the cage that buckled Jardine backwards for the KO. Average match.
Chris Lytle vs. Brian Foster R1 1:41. Just when you thought this was going to be the usual thrilling Lytle slugfest, Foster grabbed Lytle and slipped behind, but Lytle rolled for a kneebar. Lytle didn't have any leverage until Foster failed to spin out, and then Foster's knee popped before he could tap. Fun while it lasted.
Joe Stevenson vs. George Sotiropoulos 3R. The fans were going nuts for the Aussie Sotiropoulos, but even without the crowd, this would have been some of the most intense ground fighting in recent memory. Stevenson's strength is his ground game, but Sotiropoulos always seemed to have an answer, and was simply dominating him in jiu jitsu. Sotiropoulos is such an awesome guard passer that Stevenson seemed to make it a life or death struggle to maintain his guard. Stevenson was actually the one who initiated the ground game by pulling guard, which against an opponent with such a slick top game, wasn't really a good idea. It took longer than usual, but Sotiropoulos passed. Though he was moving fabulously, he couldn't find an opening for a submission until the final seconds of the 1st round. Sotiropoulos nearly had an arm bar, but seemed to give up on it because there wasn't enough time for the submission. The pace continued to be very fast throughout, and Sotiropous continued to have a counter for everything Stevenson threw at him. Stevenson finally got an advantage in the final 90 seconds, but it was way too little too late. Sotiropoulos won a unanimous 30-27 decision. Good match.
Wanderlei Silva vs. Michael Bisping 3R. A somewhat disappointing match as both men are counter punchers, and neither was willing to really press the action. Silva was extremely calm and patient, and as a result, the match was surprisingly tame with both men picking their spots to try to get a shot in. Bisping decreased his movement as a way to have a more solid base that would allow him to put more power into his strikes, though he wasn't really throwing aggressive, full power blows. He fought a more unpredictable fight than against Dan Henderson at UFC 100, now circling in both directions and incorporating more kicks. The fight was very close, but Silva scored when it counted, having a nice flurry at the end of round 1 and nearly KO'd Bisping at the end of round 3. Silva won a unanimous 29-28 decision. Average match.
Antonio Rodrigo Nogueira vs. Cain Velasquez R1 2:20. You figured Velasquez would take Nogueira down, and then it would be a matter of whether Nogueira could submit him or Velasquez would win a decision through control and ground and pound. However, everyone, including if not especially Nogueira, seemed to underestimate Velasquez's standing game. His combinations were crisp and he was beating Nogueira to the punch, so the fight never went to the ground. The finish came quickly when both threw right hands, but Velasquez's got through for the knockdown then he finished with 5 solid shots on the ground. I was very surprised by the result, the manner, and the brevity.
Stephan Bonnar vs. Krzysztof Soszynski. A fun, hard fought standup war. Bonnar isn't particularly good, and doesn't belong in the league given he was caught cheating, but his matches are generally grueling and entertaining. I thought this was his best performance of late. He's never been a defensive wizard, and Soszynski started well, including an uppercut that may have broken Bonnar's nose, but for the most part it was Bonnar who was landing regularly in the 1st. The American Psycho was showing a diverse or at least too awkward to deal with standup game, switching stances and angles, and I was wondering if Soszynski was going to have an answer beyond retreating after getting tagged. Soszynski was more willing to stand toe to toe with Bonnar in the 2nd. This strategy was largely to the aggressor Bonnar's benefit because even though Soszynski was able to beat him to the punch, he was often too passive, content to wait until Bonnar stopped throwing. As Bonnar has good stamina but no defense, that wasn't often enough for Soszynski to get the round on my scorecard. In his defense, while Soszynski didn't have the quantity of Bonnar, he did get some of the best blows in, and it was Bonnar's corner who told him he was losing the fight and needed the 3rd round. As is typical when you have a lefty vs. a righty, they clashed heads. This occurred at the start the 3rd, opening opened a gusher on Bonnar's head that sent him into takedown mode. The doctor soon stopped the fight because blood was leaking everywhere, declaring Soszynski the winner because they thought a punch opened up the cut. I don't blame the ref for not having the right angle to see exactly what happened, and since he did it's arguably too late to go to the scorecards, but given the replay clearly shows a headbutt, shouldn't they at least change this to a no contest? Good fight.
BACK TO QUEBRADA REVIEWS


* MMA Review Copyright 2010 Quebrada *