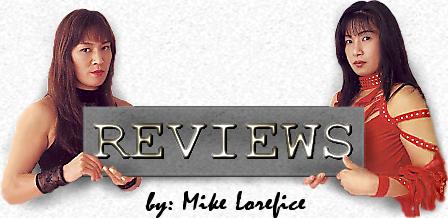 UFC 109: Relentless 2/6/10 Las Vegas, NV Mandalay Bay Events Center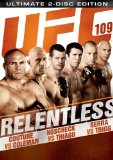 Melvin Guillard vs. Ronys Torres 3R. Torres was very aggressive, utilizing his wrestling to get takedowns, but Guillard is always tough to control and now his submission defense has improved quite a bit. Though Torres was able to control the majority of the bout, he did little damage and Guillard would ultimately use the cage to stand out. Torres was more than competent in standup, but he lacks Guillard's speed and fluidity. Guillard landed a number of crisp single blows, but similar to Torres' ground advantage, never really had Torres hurt or in any sort of trouble. I thought Torres should have got the decision, though ultimately he wasn't that effective. While the match was adequate enough, perhaps the real highlight was Joe Rogan's comedy routine in between the 1st and 2nd round when the ice bag that was intended for Torres' back broke, delaying the start of the 2nd as "The Three Stooges" were unable to clean it up. Guillard won the decision 29-28. Okay match.
Mac Danzig vs. Justin Buchholz 3R. Buchholz is a very aggressive striker who wants to throwdown. He's quick, active, and moves very well, forcing a high pace attacking fight. When Buchholz wasn't attacking, Danzig kept following him in the same direction, which just got Danzig hit some more. Buchholz won round 1, hurting Danzig with a good knee, but Danzig got his wrestling and BJJ game going to take the second, including a beautiful sweep into mount. The third round was close for the 1st three minutes, but Danzig took over after the ref stood them up, being very aggressive in standup with a couple of nice combinations before taking Buchholz down and mounted him, getting a rear naked choke in the final seconds. Danzig won a unanimous 29-28 decision. Good match.
Matt Serra vs. Frank Trigg R1 2:23. Trigg hasn't looked comfortable since returning to the UFC. I'm not a big fan of his game to begin with, but on the other shows he certainly isn't the tentative fighter we've seen here and in his even quicker loss to Josh Koscheck at UFC 103. Trigg took a counterpunching boxing stance, correctly assuming Serra wouldn't try to take him down. Though Serra was more than content to box, Trigg wasn't really throwing at all. I mean, he did mostly keep him on the outside, but that was more through the threat of his reach advantage than actually applying it. Serra kept coming in, and when Trigg finally tried to throw a left straight counter to a couple of Serra's lunging misses, Serra leveled him with an overhand right and finished it on the ground.
Demian Maia vs. Dan Miller 3R. Maia is now training with Wanderlei Silva, and has improved his standup since his UFC 102 loss to Nate Marquardt, now at least seeming at ease on his feet. His defense is much better, and although he mostly backs away from danger, his left hand is now pretty decent. Maia began picking his spots for some effective counter punches, but, before long, he was actually coming forward most of the time. Maia, of course, really wanted the takedown, but Miller was so conscious of the need to avoid it that it took away most of his aggression. I like Maia, but this was a very dull fight because there wasn't much aggression in standup and Miller largely avoided the takedown, preventing submission attempts on the rare occasion Maia did get him down. Maia won a unanimous decision. Poor match.
Brian Stann vs. Phil Davis 3R. Amateur hour. All kinds of sloppiness and mistakes. Davis is a fast and powerful national champion wrestler, and this great athlete was able to dominate the one dimensional haymaker throwing ex-marine by keeping it in his domain the entire fight. Davis never gave Stann the opportunity to swing away, taking him down and keeping him there, mostly in mount, because Stann's ground defense was just so pitiful. Davis wasn't doing a particularly good job of striking from the dominant position, and he gave Stann tons of openings to counter by failing to hold a steady lockdown on his lower body, but Stann is so lazy and inept when it comes to using his legs to take advantage of the gaps Davis was leaving that he rarely regained guard, and couldn't hold the position when he did. There's really no reason Davis couldn't stop Stann in the first beyond his ground and pound and submission game being pretty lame. Unfortunately, that meant 15 minutes of grinding it out to get the decision. Awful match.
Paulo Thiago vs. Mike Swick R2 1:54. Competitive fight. Swick is the better striker, but Thiago has more punching power and Swick had trouble getting Thiago to lead so he could counter. Thiago kind of got lucky that Swick was too offensive and not minding his head position while following a missed right hand lead with a left hook. Thiago's counters were rather haymarkerish wide overhand punches, but the left got Swick's too high head good. Thiago did a great job on the ground hooking a D'Arce choke while Swick was trying to stand back up for the submission.
Nate Marquardt vs. Chael Sonnen 3R. Sonnen was an absolute beast. He took Marquardt down and kept him there, never giving him a moments downtime to breath, much less go on the offensive. Sonnen's ground and pound from most positions was brutal, particularly his elbows. It was Marquardt who punctured Sonnen with an elbow from the bottom though, causing Sonnen to leak blood. Marquardt landed some more sharp elbows from the bottom that were intended to cut, but he was just plain beat up. Marquardt was dead tired at the start of the third, while Sonnen still looked like he could go another 7 rounds. Marquardt showed tons of heart though. He had a guillotine attempt at the outset, but it was the one with 90 seconds left that gave him a very legitimate chance to steal the fight. Sonnen slipped out, but Marquardt reversed and had a perfect (north-south) position to finish it with knees except the wimpy rules don't allow them. I gave Marquardt the 3rd due to his late round heroics, but all the judges had it 30-27 Sonnen. Above average match.
Randy Couture vs. Mark Coleman R2 1:09. UFC has been looking for someone Couture could definitely beat, and they certainly found that man in a far beyond washed up, irrelevant since winning the PRIDE 2000 Openweight GP on 5/1/00. Couture's boxing was in top form, especially since a 3 steps too slow Coleman's boxing defense was pathetic. Coleman was never able to shoot because Couture just backed him with his punches. Couture is not as fast as he used to be, but that didn't matter considering Coleman was reacting as though he were half asleep, sluggishly backing out with his head up, which left him prone to follow ups and combinations. Once Couture backed Coleman into the cage he tied him up, and Coleman really had no defense for Couture's clinch offense, so Couture was again very active with his striking. After backing Coleman into the cage to start the 2nd, Couture got the bodylock takedown into mount, punching away until Coleman gave his back then choking him out. Coleman hasn't been embarrassed this badly since his *cough* "loss" to Nobuhiko Takada at PRIDE 5.
Rolles Gracie vs. Joey Beltran R2 1:31. Godawful embarrassment of a match. This is the one time I'd advocate just going off the air. I haven't seen every match in the history of the UFC, but I'd expect a better match if my neighbors rumbled in the street. This was so unbelievably ugly, particularly the terrible tough man level standup technique from both. It wasn't just that it was awful, but that Gracie had no heart. Gracie was so blown up after 6 minutes that his attacks were in slow motion to the point it looked as if he was kidding around. Joe Rogan described his shot as waddling in. The sad thing is, Beltran is the one who took the fight on short notice! Herb Dean actually asked Gracie if he wanted to continue when they were separated, and though he said yes, he'd given up and Beltran easily pounded him out.
BACK TO QUEBRADA REVIEWS


* MMA Review Copyright 2010 Quebrada *