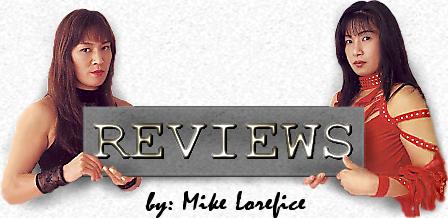 UFC Fight Night 20: Maynard vs. Diaz 1/11/10 Fairfax, VA Patriot Center
Amir Sadollah vs. Brad Blackburn 3R. Sadollah wanted this match so he could showcase his Muay Thai training. I'm very impressed with the improvements he's made as a standup fighter, his front kick is becoming a reason to fear him when he has separation and he showed effective knees to the thighs or side in the clinch segments. That said, I'd be remiss if I didn't mention Blackburn was a great opponent because he not only constantly attacks, but also lacks the power to strike fear in anyone. Sadollah could very comfortably work his counter game against this opponent who had no snap on his punches and possessed a truly pawing jab. He hurt Blackburn twice, early on connecting with a left hook/right uppercut combo and late charging in with a knee to the chin, but both times opted to take Blackburn down then was unable to improve his position. Sadollah won every round though, so it hardly mattered. Above average match.
Aaron Simpson vs. Tom Lawlor 3R. Both are known for their wrestling, but Lawlor has made tremendous improvements to his boxing game. He was the aggressor early, throwing heavy combos in addition to landing whenever Simpson tried to come forward. Lawlor may have been the better fighter, but he was not prepared for the sort of grueling match you should expect if you have aspirations of defeating Simpson. He was great for 3 minutes, but you have to know that whatever happens, Simpson is going to recover quickly and go full speed, fighting his heart out for as long as it takes. Lawlor had a real chance to put Simpson away early, as he had him on shaky ground with 2 minutes left in the first, but remained too calm. Lawlor was doing good damage with his counter right, but with Simpson hurt and trying to recover, he wasn't going to be at his most active. Even if Lawlor didn't knock Simpson out, he probably could have earned a 10-8 round if he didn't lay back because he did enough damage early to make one consider that. It was really the fact that his passiveness let us believe Simpson was in less trouble than he was, combined with the lack of the expected flurries to the hurt fighter that kept it at 10-9. And that was very likely the difference in the fight because once Simpson had the minute between rounds, he recharged and was back to his old self. On the other hand, Lawlor was never the same after using so much of his energy in the first few minutes, and was now solely a counter puncher. Lawlor did hurt Simpson with a right hook, but Simpson was able to get his wrestling going because he could now get inside without getting tagged. Lawlor had a burst of energy to start the third, landing his right hand counters again, but aside from a flash takedown, Simpson again controlled the round with his wrestling. The fans let everyone know they felt Lawlor won because he was the one that did the big damage, but almost all of it was early, allowing Simpson to win the 2nd and 3rd rounds, and thus secure the split decision. Good match.
Efrain Escudero vs. Evan Dunham R3 1:59. Similar to the previous match, Escudero dominated the 1st round then the fight totally turned. Dunham is known for his striking, but looked really awful in the 1st, telegraphing his attempts to close distance, keeping his hands too low, and staying in the pocket too long after throwing his shot(s). Escudero was tagging Dunham the entire round, and Dunham seemed to have no defense. Between rounds, Dunham's corner told him to move right to avoid Escudero's power hand (right), and suddenly it was a different fight. Escudero hardly landed anything after this, while Dunham was connecting regularly. Dunham also got his wrestling going, getting back mount. Escudero had a guillotine attempt to start the third, but once Dunham escaped he regained control, taking Escudero down and armbarring him. Escudero tried to be a hero, but by waiting so long to tap he simply risked serious damage to his arm. Above average match.
Nate Diaz vs. Gray Maynard 3R. As usual, Joe Rogan & his toadie Mike Goldberg just decide one guy should win, and then spend the whole fight talking up everything he's doing and ignoring all the good work by the other fighter. This should have been a standard 29-28 win for Diaz. He was the aggressor, landing regularly from the outside but also coming forward the entire fight. He landed tons more punches, turning Maynard's face into a bloody pulp. Maynard landed some nice right hand counters, but that was practically his only offense of a fight where he mainly danced away. Sure, he landed a good right hand and knee at the end of the third, but in general, his claim to fame was ducking punches and shoving Diaz off when he tried to clinch. Well, that's nice that Nate, the co king of volume along with brother Nick, missed a lot and didn't get it to the ground where he would have had a huge advantage, but he was still controlling the fight, keeping his opponent on the defensive, scoring repeatedly and consistently. The judge who scored this 30-27 Maynard must have been pissed the Diaz's made him borrow some medical marijuana elsewhere. The fight was kind of tedious, but that was because Maynard refused to try a takedown, and really didn't have much answer for Diaz's constant barrage of punches other than to duck and move. Maynard won a split decision. Average match.
BACK TO QUEBRADA REVIEWS


* MMA Review Copyright 2009 Quebrada *