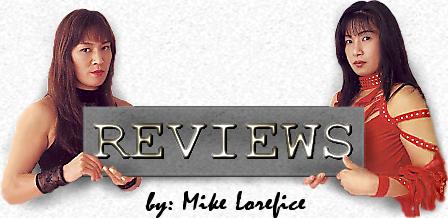 UFC 104: Machida vs. Shogun
10/24/09 Los Angeles, CA Staples Center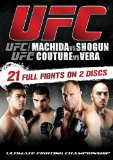 Antoni Hardonk vs. Pat Barry R2 2:30. Exciting standup war with both men bringing it from start to finish. Hardonk is a really well rounded kickboxer, possessing both the setup and technique. When you combine that with the reach advantage, things were looking really good for Antoni in round 1, as he was able to score repeatedly from the outside without withstanding much counterfire. Barry switched his lead leg a little more than a minute into the fight because Hardonk's leg kicks were so fierce they were already welting him up. Hardonk didn't seem to need a lot of help, but certainly benefitted from an illegal gouge that moused Barry's eye. Barry had his moments in the first, starting when Hardonk seemed to shoot after Barry threw a right straight. Barry didn't have Hardonk down too long, but did manage a big shot to the eye. Though Hardonk largely coasted in round 1 with a very proficient and generally safe leg kick attack, the second round was a different fight entirely. Hardonk was tiring, but Barry was just warming up. Suddenly Barry was moving really well, dancing around and using his quickness to negate Hardonk's reach advantage. Barry focused on straight punches in the 2nd, landing almost every punch he threw. Barry had three nice combos to start the round, putting Hardonk down with a right straight counter to a left inside leg kick. Hardonk wasn't standing up to Barry's punches well, and was slowing down to the point you were looking for the stamina to show up at the top of the screen. Barry started knocking Hardonk backwards with his punches then dropped him with a right straight and finished him on the ground. Great way to start the show. Very good match.
Stefan Struve vs. Chase Gormley. Struve has tremendous potential. Obviously it's nice that he's almost 7" tall and just 21-years-old, but in addition to being a good kickboxer, he is a strong enough jiu jitsu practicioner to win most of his matches by submission. Short but entertaining fight with nice stubborn submission work from both. You don't expect to see such a big man engaged in a battle of leg locks. Struve nearly got the stoppage when he repeatedly clubbed Gormley while Gormley refused to give up on rolling him into a heel hold. Once Struve mounted he did a really neat triangle, in that he simply laid back, pulling Gormley into the hold for the win. Good match.
Ryan Bader vs. Eric "Red" Schafer 3R. Bader had all the opportunities to finish the fight, but Schafer showed a tremendous amount of moxie, remaining calm throughout and keeping his head. Bader would go all out for the finish whenever any opening presented itself, but Schafer saw that as long as he could hold on for a little while, Bader would gas and that would give Schafer an opening to comeback. Schafer's main problem was that Bader was much too strong a wrestler. Schafer could keep covering and moving his hips once they got to the ground, but he couldn't stop Bader from tossing him around like a kid. The judges had this as a slaughter, but I didn't think Schafer did too bad after the 1st round, which was arguably a 10-8. Granted half the reason Schafer came on in the 2nd was an eye gouge, but he was able to take advantage of the tired Bader dropping his hands and only attempting single power punches in standup. Schafer didn't do much damage with his counter punches, but he was at least accurate and effective. I felt he at least won the 2nd round, as Bader was drained, and thus fairly inactive. Bader seemed to recover in between the 2nd and 3rd rounds, clocking Schafer with a big right hand, but being unable to connect with his subsequent haymakers before Schafer tied him up. Schafer was cut badly from an unintentional headbutt, but the doctor inspection gave him time to clear his head, and Bader was once again prone having yet to recover from his last attempt to finish. Schafer was unable to do enough in the 2nd half of the 3rd round to threaten to steal it, and Bader's takedown with 1:15 left pretty much stole it. Bader won a unanimous decision. Good match.
Anthony Johnson vs. Yoshiyuki Yoshida R1 0:46. Anthony Johnson missed weight, so they fought at a catch weight of 176, which put Yoshida at a bigger disadvantage, as Johnson appeared to outweigh him by 30 pounds by the time the bell rang. Johnson had thunder in his right hand, brutalizing Yoshida with power punches. Yoshida wanted to take him down, but he was worse off when he had the clinch than when he was simply eating punch combos, as Johnson rocked him with uppercuts until he released. By that point, Yoshida was dazed and confused, simply trying to cover until he went tumbling down after 2 big right hands.
Joe Stevenson vs. Spencer Fisher R2 4:02. Stevenson had Fisher on the defensive most of the night. Fisher actually did a good job of negating Stevenson's wrestling, but Fisher didn't really get his standup going, as Stevenson often tied him up. Fisher did have the advantage when they were striking, but much of it was negated by his scar tissue opening up quickly, resulting in blood dripping right into his eye. Once Stevenson finally got Fisher down he repeatedly mashed the bloody eye with short elbows, taking a defenseless Fisher out soon after he got the crucifix.
Chael Sonnen vs. Yushin Okami 3R. Sonnen was throwing Okami around early, and that seemed to take Okami completely out of his game. Okami is one of the biggest men in the middleweight division and toughest to control, but he was so intimidated by Sonnen's grappling he didn't even try for a takedown, and spent most of the fight getting chased down as he attempted to circle away. Unable to use his strength and wrestling impose his will on his opponent, Okami seemed to have no strategy whatsoever. Granted, there wasn't much he could do given Sonnen was on top of his game in all areas and was in such shape he was able to maintain his fast pace throughout the entirety. Okami defended well, but ultimately Sonnen totally dictated the fight, easily winning the standup and ground wars. For an Okami fight, this was pretty entertaining due to the effort Sonnen put in to consistently outwork Okami and never give him a moment off. Sonnen won a unanimous 30-27 decision. Above average match.
Gleison Tibau vs. Josh Neer 3R. Joe Rogan was starting to lose his mind by this point, rambling endlessly about Tibau being one of the greatest weight cutters of all time. Granted, about the only thing Tibau did particularly well was be an 180 pounder who fought at 155, except for the fact that he didn't actually make weight and was gassing due to the excessive weight cut. Neer came in just over the limit as well, so he has no excuses. Normally I'd be more interested in talking about the fight than the weights, but this was pretty damn tedious. Tibau has awesome slams, but didn't do a thing with any of them. Neer obviously didn't want to get slammed, but he had no fear of Tibau's standup or ground game, coming forward all night and repeatedly using a butterfly guard to keep Tibau away and escaping to his feet before Tibau did any damage. Tibau won the fight because he tossed Neer around like a ragdoll, but Neer was landing in standup and was actually the aggressor in the contest, constantly stepping forward and throwing his punches and kicks. Unfortunately, his kick game was compromised by reinjuring his shin in the 1st round, which seemed to hamper his ability to follow through with his strikes. I really wanted Neer to do something concrete because I hate to see a fighter win for doing nothing beyond empty momentary takedowns, but Neer scored more points for aggression than for the actual quality of the blows. Tibau won a unanimous decison. Below average match.
Cain Velasquez vs. Ben Rothwell R2 0:58. Rothwell may have 30 wins, but they were basically over guys who were also merely big. Velasquez has actual skill, and once he took Rothwell down, it was clear Big Ben is a rank amateur. This looked like a match out of one of the first few UFC's where the boxer gets mauled once he's out of his element because he has no concept of the guard. It's bad enough that Rothwell has all the hip movement of an inflatable doll, but it simply boggles the mind that a man who trained under Pat Miletich could fail to even tie his opponent up. Velasquez appeared to have some of the greatest ground and pound in history because he was allowed to just rear back and fire away. It was pretty embarrassing. Even in a massacre such as this, Steve Mazzagatti still managed to stop the fight at exactly the wrong time. Granted, it was a mercy killing, but don't allow the guy to take the punishment if you are going to stop it the moment he starts to improve his position. Poor match.
UFC Lightheavyweight Championship Match: Lloto Machida vs. Mauricio "Shogun" Rua 5R. Let me start by saying I'm at a loss for reasons this is one of the most controversial decisions in the history of MMA. There have been numerous fights where one fighter had the other badly hurt or nearly finished several times and still, somehow lost. This, however, was a fight where it was very rare for either man to land more than a single strike per engagement, and in most cases either both or neither connected. When almost every round could just as easily be decided by a coin flip, you are going to get, well, what you get. The problem is not the judging itself, but the corny idea that a fight should be scored by rounds as if this were boxing.
If we take the rounds scoring out of the equation, we can see that, yes, Shogun did win the fight. He may have lost the first 3 rounds, but he executed his gameplan to perfection, and in doing so he completely dismantled the defenses of the greatest defensive fighter in the history of MMA. I was so proud of Rua because he showed the utmost patience and discipline. If he fought the way he normally does, throwing machine gun style from start to finish, he wouldn't have had a prayer. The mere fact that he invented and executed the perfect gameplan to beat Machida is not as impressive as the fact that it goes against every instinct he has as a fighter.
The reason you score the fight as a whole, weighing the later stages more heavily, rather than by rounds is for matches such as this where, although it was close, one could safely assume Shogun would have been the last man standing if they fought until that point. But we don't score the fight, well, logically, so we have to live with the first round counting as much as the last. And the first round was basically a tossup.
The reason this was such a good fight is it was extremely rare for either man to land without getting hit. It was like chess where you exchange a pawn for a pawn. Maybe Shogun was willing to do this because he felt he had a knight advantage, but it certainly wasn't as if he had Machida's queen. I was honestly far more annoyed with the announcing than with the decision. When they were in the strike zone, they had to take something to get something, and that's why the fight was basically a pick em. However, Joe Rogan wasn't paying any attention to what Machida was doing. I mean, there were seemingly 30 times where Shogun landed a low kick, but Machida connected with a punch to the face at the exact same time, and Rogan would orgasm over Rua's kick, making no mention he also got hit. Granted, the kick is arguably more damaging than the punch, but not every time, unquestionably.
If you look at the stats, Rua did land more blows, but they were basically all low kicks. Now, I love low kicks more than, well, almost anyone, but Rua should not be confused with Gabriel Gonzaga. He isn't knocking anyone of their feet or buckling them or making the opponent look like a cripple. Now, Shogun did do his job with the low kicks because they slowed Machida enough to make him human, clearly compromising both his offense and defense. However, Machida had no problem completing 5 rounds. He wasn't exactly in danger of collapse, hell, he wasn't even limping.
Machida's sin was not seeming to have any discernible gameplan of his own. If we say Shogun won, it's not so much because he did more damage as he did what he wanted to do, he made Machida attack rather than allowing him to counter, and he landed low kicks so Machida couldn't attack as quickly. In fact, I'd argue that it was Machida who had Shogun hurt a few times. He was the one that landed a few brutal knees to the stomach and had the rare good flurry. But these were almost all in those first 3 rounds, which were forgotten as Shogun could be said to have won the 4th more clearly than anyone could have been said to win the first 3, and certainly won the 5th.
In the end, if you are the challenger, it's perhaps best not to try to point your way to the belt. Rua scored cumulatively, but he didn't have a flurry like Machida did late in the third to force the judges to give him a given round. He never rocked Machida, and didn't try a takedown. I won't say he was too conservative, because that was, in essence, the key to slowly dismantling the opposition. I don't think the champion should get brownie points for being the champion, but there's nothing in the first round that makes me feel as though I need to give it to Rua. For me, Machida did just enough to win the 2nd and 3rd, so that round becomes key. I don't have a problem with the first going in either direction, and in that case it's probably fairest to score it even. Either way, a 48-48 or 48-47 fight is hardly the greatest hose job of all time.
Personally, I was just happy to see a fight where both men made every effort to hit their opponent, but could still only connect 10-15 times per round. I love a slugfest as much as the next guy, but this was genuine artistry, and that's a rare thing to be cherished. What's lost in the whole controversy, I think, is the fact that this was actually what a title fight should be. We saw two great fighters who were very evenly matched put every ounce of energy into merely getting an advantage over the opposition, and still, after 25 minutes, the fight had, in essence, only begun to reveal itself. If they fought another 10 or 15 minutes, I think Shogun would have finally rocked Machida, but what's great about this fight is you can't really say anything for certain. Machida won a unanimous 48-47 decision. Very good match.
BACK TO QUEBRADA REVIEWS


* MMA Review Copyright 2009 Quebrada *