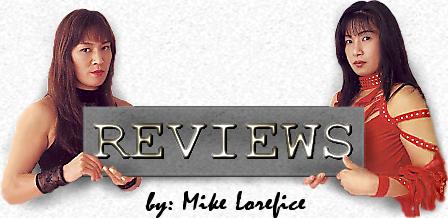 UFC Fight Night 19 9/16/09 Oklahoma City, OK Cox Arena
Nate Quarry vs. Tim Credeur 3R. Tactical boxing match. Quarry was the aggressor early, but Credeur was quicker with better combos. Both had impressive stamina, keeping a high pace throughout. Credeur hurt Quarry with a left straight and got a rear naked choke, but Quarry kept it off his throat, which was easier than normal because Credeur didn't fully secure his body to allow him to wait out full application of the choke. Credeur landed virtually every punch to start round 2, but the fight turned with Quarry suddenly leveling him with a big right and doing good damage on the ground with elbows and punches. The start of round 3 was similar. Luckily Credeur defended fairly well on the ground despite largely working from an open guard. One thing Credeur did well was bring his knees together, switching from the traditional butterfly guard to a position where he could use his legs to keep Quarry at a distance. Credeur was able to get back to his feet much quicker in round 3, but was half out of it, more or less going on instinct and muscle memory. Back on the mat, Credeur began to get his senses back, trying a heel hook and defending well enough that Herb Dean stood them in the final seconds. In a last ditch effort, Credeur pulled out a jumping high kick that was more or less an enzuigiri. Credeur won the 1st round, but wasn't able to do enough in either the 2nd or 3rd to overcome Quarry's big right hands and subsequent ground and pound, so Quarry got the unanimous decision. In any case, it was quite a way to start the show. This bout was awarded fight of the night, though I found the far more dynamic and back and forth Condit vs. Ellenberger match to be noticably better. Good fight.
Carlos Condit vs. Jake Ellenberger 3R. A really good fight, particularly the first round, which was easily one of the best UFC rounds of the year. There were so many lead changes, surprises, and near finishes. This was actually supposed to be Condit vs. Chris Lytle, but although not as reckless, Ellenberger shockingly lead to no noticable dropoff in the excitement column. Ellenberger circled right, and when Condit threw the right outside leg kick, he shot a right straight down the pike and followed with a devastating punch combo. Condit kept scrambling on the ground until Ellenberger set up a D'Arce choke, but suddenly Condit popped up with clinch knees. Condit dropped back down to fetal position to duck a haymaker then got a single leg takedown. Before the round was over, Ellenberger landed a right high kick, though it was more of a big cheek slap as it connected more with the end of the foot and the toes. Ellenberger got a quick takedown in round 2, but was swept with a Kimura. Condit mounted, but was reversed trying to transition into a rear naked choke. One thing that makes Condit an entertaining fighter is he's not afraid to lose position taking these sort of chances. I mean, he'll go for more hit or miss submissions rather than only trying to finish when he's safely and securely attained a compromising position. In round 3, Ellenberger shrugged off a high kick and spun Condit down, but couldn't capitalize. The match began to slow in this round, at least in comparison to the other two, as while Ellenberger kept attacking, it was Condit who clearly had the better stamina. His ability to recover from the early onslaught was impressive, and though it was still very close, Condit's conditioning seemed the biggest factor in him being able to edge out the final 2 rounds of this hotly contested contest. Very good match.
Gray Maynard vs. Roger Huerta 3R. Mostly boxing. Huerta was more precise with some good combos to bust up Maynard's nose, but Maynard moved too well for him. Maynard was able to get in, land, and backpedal away before Huerta could counter. Maynard put Huerta down in the third, but it was really no big deal. Maynard's jab was no more than solid, but Huerta didn't have his footing a he was stepping in. Maynard didn't seem confident in his takedown ability early, but began to wrestle in the final round now that Huerta had tired. He combined a Kimura with a headscissors to nearly rip Huerta's shoulder out, but somehow Huerta didn't tap, and eventually managed to free his arm, leading to a standup. Rather an odd split decision as the two judges that had Maynard winning gave him every round. Above average match.
Nate Diaz vs. Melvin Guillard R2 2:13. Guillard surprised me with some good strategy early, refusing to spend a moment with Diaz on the ground even when he took him down. Guillard had a sweet uchimada, but let Diaz up so he could get back to boxing, where he cut Diaz quickly. Diaz kept coming forward as always, pressuring Guillard with an endless array of jabs, but Guillard did a good job of backing away then stopping on a dime to land a big right. Eventually Diaz got hold of Guillard, but Guillard was able to hang in on the ground for a little while. In the end, Guillard reverted back to his usual goofiness doing possibly the worst job of playing possom ever, I mean he clearly spent 2 seconds thinking about it after taking an average combo. Anyway, the big jokey psych out led to him coming back to life with an explosive double leg takedown, except Diaz wasn't fooled and guillotined him for the win. Above average match.
BACK TO QUEBRADA REVIEWS


* MMA Review Copyright 2009 Quebrada *