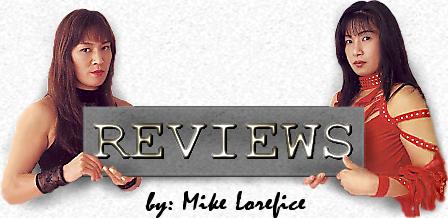 UFC 102: Couture vs. Nogueira
8/29/09 Portland, Or Rose Garden Arena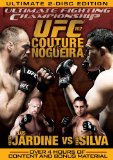 Brandon Vera vs. Krzsztof Soszynski 3R. Vera is the proverbial fighter with all the tools who never seems to know which one to use. He tries a little of everything, but unless he wins quickly, he ultimately winds up sputtering in the clinch game. Vera had way too much talent to lose to Soszynski, but was only ocassionally impressive and sporadically effective in defeating him. For me, Vera is best when he keeps his distance. Soszynski seemed intimidated by Vera's standup after Vera connected with his first body kick. Vera showed good footwork and mixed his stances to keep Soszynski away and off him, thus turning it into a kickboxing match. Soszynski has the power to match for that, but is way too slow and deliberate. Soszynski opted for the clinch game, but Vera's takedown defense was too good, so Soszynski could do little beyond pin him against the cage and lean on him. Vera should have made more of an effort to simple break the clinch and get back to kickboxing, but he played into it, and soon the fans were booing and catcalling due to both doing little beyond pinning the opponent against the cage. Vera still won a unanimous 30-27 decision, but it was not exactly fight of the night material. Poor match.
Nate Marquardt vs. Demian Maia R1 0:21. Outside of the main event, this was the fight I was really looking forward to because of their ability on the ground. Unfortunately, as soon as Joe Rogan said Maia has been working on his striking with Wanderlei Silva, Maia tried to throw a left middle kick, but got KO'd with a right straight. Marquardt could have pulverized him on the ground, but held back, realizing Maia was out before the ref did.
Jake Rosholt vs. Chris Leben R3 1:30. Leben was shockingly cautious and patient here, more concerned with avoiding the takedown than his own striking. He kept his distance early, mainly throwing leg kicks. Though both landed some solid low kicks, battering and bruising each other's shins, the strategy seemed to be working, as Leben was able to avoid Rosholt's takedowns and wound up spending more time on top. Returning from his steriod suspension, Leben, who either didn't train that hard or was just noticably less toned now that he's theoretically off the juice, began to tire in the middle of round 2, which allowed Rosholt to get his takedown game going. Rosholt began controlling the fight on the ground, and Leben eventually made a crucial mistake, defending the rear naked choke though Rosholt had isolated his arm, which allowed Rosholt to hop over Leben's knee for the arm triangle submission. Below average fight.
Todd Duffee vs. Tim Hague R1 0:07. Fastest KO in UFC history! Hague stepped into a left jab that put him down then got sledged a few times before he was put out of his misery.
Keith Jardine vs. Thiago Silva R1 1:35. Keith Jardine seems to have the ability to be a title contender, but he's just not consistent enough. He seems so concerned with what he's doing out there that he doesn't pay enough attention to his opponent. His standup style is awkward and unconventional enough to put any fighter at ease, and that can open up holes and force them into mistakes, but sometimes it seems as though he distracts himself as much as his opponent. Half his fights he's very effective, but the other half he walks right into a killshot within 2 minutes. Today Jardine left himself open to a left hook at the end of his own punch combo, and Silva leaned over with a couple big punches for the stoppage.
Aaron Simpson vs. Ed Herman R2 0:17. Simpson was probably the most impressive fighter on the show. He's really fast and athletic with handspeed to the point of being hard to defend and a strong wrestling background to fall back on. Herman was consistently getting whooped. His salvation was he kept Simpson off him and did a little damage with up kicks, presenting enough of a threat to give himself time to recover. Herman hurt his knee badly when he was taken down, seeming to tear a ligament. His guts and toughness in wishing to continue was highly impressive, but either the doctor or his own corner should have called the fight off. Obviously Herman was too jacked up on adrenaline to think clearly. Case in point, he comes right out and puts all sorts of unnecessary stress on his jacked up plant knee, throwing a swiveling high kick that seemingly (or further) blows out the knee. It's a safe bet that however long he would have been out was extended considerably by trying to fight hurt, and he was getting owned even while he was healthy, so what really were the chances of him suddenly doing enough to win the fight? I never want to quit either, but sometimes it's smarter to live to fight another day. Good fight.
Antonio Rodrigo Nogueira vs. Randy Couture 3R. They gave us everything we could possibly have hoped for. Everyone was down on Nogueira due to his loss to Frank Mir at UFC 92 12/27/08, but now that his knee is healed and he's not battling a hospitalizing case of staph infection he was back to being the 2nd best heavyweight in the world behind Fedor. Couture looked about as bad in his fight against Brock Lesnar at UFC 91 11/15/08, but he too showed he still has something left. UFC just signed him to a 6 fight deal, and given his age combined with his basically .500 record since 2002, he'll probably find a way to remain ranked in the top 5 despite winning about 2 more fights by the time he's 51. Regardless, as long as he's fighting like this, no one will really care. Couture has never been known for having the world's most exciting fights, but both men really let loose with their boxing, delivering some great, free swinging exchanges that propelled the fight to probably being the most entertaining of Couture's career. Though Couture's boxing looked good early, Nogueira dropped him with a combo 2 minutes then had him in a D'Arce choke for 30 seconds before releasing it to keep from gassing his arms. The knockdown gave Nogueira more confidence than usual in his boxing, but Couture began catching him, opening up some scar tissue. They really opened up in the final minute, with both men swinging more freely than ever. Couture got the takedown early, but Nogueira swept into the mount and arm triangled Randy, but couldn't get to the side for the leverage to finish. Nogueira pressed the action and exchanged in the 3rd even though he was up 2 rounds to none, getting a big knockdown and pounding on Couture, but Couture wasn't going to give up no matter how many hammerfists Nog served up. Couture gave his back, trying to use the cage to stand up, but Nogueira was too high up on his back to get the choke and wound up getting reversed. Nogueira tied Couture up and seemed to be holding on for the decision, but actually swept into mount in the final second. One judge was generous enough to give Couture a round, but he was rarely able to exert his will. The standup was say 60-40 Nogueira, but Nogueira was far superior on the ground. Very good match.
Marcus Aurelio vs. Evan Dunham 3R. Fast paced match with both men expending a good deal of energy. Aurelio's standup technique is poor, but he really dug deep and showed a lot of heart in this fight. He got off to a poor start because he couldn't get a takedown, and given he wasn't at his best due to taking the fight on short notice, it looked as though things would only go downhill. Dunham dropped Aurelio with a left straight in the 1st and went to town on the ground since Aurelio wasn't controlling his body. As Aurelio is great on the ground but not much otherwise, Dunham wouldn't take a chance on allowing Aurelio to get guard, standing up as soon as Aurelio weathered the storm. Dunham continued to pick him apart with punches as he had actual technique, while Aurelio wasn't getting his body into his shots at all. It appeared the fight would be one-sided, but Aurelio began getting some takedowns after the 1st round despite his very obvious fatigue. In the 3rd, he worked for an Anaconda choke. Aurelio didn't have many other submission attempts despite his BJJ pedigree, but controlled the fight more and more as it progressed. He clearly lost R1 and won R3, but R2 could have gone either way. In the end, Dunham's punching was enough to earn him the split decision. Above average match.
BACK TO QUEBRADA REVIEWS


* MMA Review Copyright 2009 Quebrada *