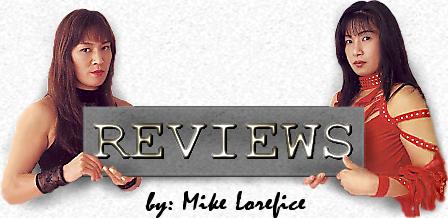 UFC 101: Declaration 8/8/09 Philadelphia, PA Wachovia Center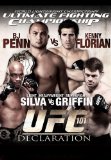 Kurt Pellegrino vs. Josh Neer 3R. Pellegrino exemplifies why so many UFC matches are just plain boring. He's a strong enough wrestler to not only get the takedown to start every round, but also keep his opponent down for the duration, but then he's 4 ½ minutes of what the hell do I do now? This match was actually more interesting than most because, amazingly, Neer can actually fight from his back. He'd give Pellegrino something to think about anytime Kurt gave him enough space to attempt a submission. The problem is, since standups in UFC are so rare and inconsistent, Pellegrino would just begin to stay tight against Neer, and that would be the rest of the round. Okay, Pellegrino did make some attempt to pass guard here and there, including early in round 2 when he was nearly triangled. This segment produced Pellegrino's best chance to finish, as he finally mounted when he countered the triangle, soon taking Neer's back, though never progressing to the point of a choke attempt. In general, Pellegrino's base was too sturdy for Neer to get any reversals (he did finally get one with 35 seconds left in R3), and he was careful enough not to leave himself exposed to the point of getting submitted, so he won by virtue of riding time. Neer had the only good flurry, a series of elbows to stop a last minute takedown, which busted Pellegrino's right eyebrow open and was thus the only significant damage of the fight. Pellegrino won a unanimous 30-27 decision. Neer did enough from the bottom to keep the fight of passing interest, but I wouldn't blame anyone for fast forwarding.
Ricardo Almeida vs. Kendall Grove 3R. Almeida has been working on his standup, but he wasn't going to play into Grove's hands and allow him to utilize his considerable reach advantage. Almeida was generally too deliberate in his takedown attempts, but really all he seemed to care about was closing the distance and tying Grove up. Obviously he wanted the takedown from there, but it was more about him working from a safe position. Almeida eventually got Grove down in the 1st, but was much more successful with his takedown attempt early in the 2nd because he faked the strike and changed levels. Almeida slid Grove toward the fence, but Grove spun off it and had a legit near finish with an arm bar before Almeida escaped, passed, and began to work his ground and pound. Almeida was ready for the same move when Grove tried it in the 3rd, and Grove spent the rest of the round hoping looking to trap Almeida's arm when he threw a punch, but in the last decade that has essentially been a strategy for allowing your opponent use their fist as a meat cleaver working your face over. Grove finally shot Almeida off with his legs late in the 3rd, but basically Almeida controlled the entire fight with the exception of the brief near finish. Almeida won a unanimous 30-27 decision. Fair.
Amir Sadollah vs. Johny Hendricks R1 0:29. Sadollah was supposed to make his post Ultimate Fighter debut all the way back at UFC 91 11/15/08, but a leg infection and broken clavicle delayed him 10 UFC's. He looked exceptionally quick with high level Muay Thai, but after 20 impressive seconds he charged into a left hook. Hendricks followed up with 3 uppercuts, so Sadollah dropped to his knees to avoid subsequent blows. The problem with this is he either had to lie on his back or stand back up, the later of which isn't exactly easy when a guy is standing over you waiting to unload. Sadollah kept moving, but wasn't able to find a position, so Dan Mirogliotta suddenly jumped in and stopped the fight claiming he couldn't intelligently defend himself. I say Sadollah was hurt, but he showed intelligence in not trying to pop back up, where he'd clearly have been cold cocked.
Aaron Riley vs. Shane Nelson 3R. Riley has never been a defensive expert, but he was pretty untouchable in this fight. The hole in Nelson's game is standup, and when you combine that with Riley being a much stronger and sturdier fighter, you get a fight where Riley more or less bullies Nelson all night. Riley pressed forward and leaned on him, striking on the inside while robbing Nelson of the space he needed to attack. Riley showed some solid kickboxing, using a variety of kicks and knees, but it was largely his weight advantage, experience, and conditioning that burned Nelson out without Nelson even being able to mount a serious offensive. Total domination. Riley won a unanimous 30-27 decision.
Anderson Silva vs. Forrest Griffin R1 3:23. I thought Forrest's only chance was if he were able to wrestle with Anderson, utilizing his natural 20 pound weight advantage, but instead he was back to his old vice of being exciting over being smart, which played right into the hands of Silva, who probably never looked this untouchable and unstoppable. In the end, this is what happens when you put a technically amazing fighter against a scrappy riverboat gambler. Forrest's ability to sustain punishment has allowed him to get away with less than perfect technique and defense in the past, but tonight he was practically finished the first time Silva hit him. What can you say about Silva? He's supposed to be slower at 205, but he moved so quickly and smoothly that Griffin couldn't even come close to hitting him. I mean, it was quickly getting comical, like when your pesty little nephew keeps insisting on throwing down with you, and you don't want to hurt the runt, so you simply protect yourself by letting him punch air until he gets bored. The difference, of course, is after Silva dropped his hands and bobbed, weaved, and danced away from Forrest blows, he'd clobber him. Forrest is normally the poster boy for willpower and determination, but after Silva hit him a couple times he simply gave up. The finish was almost cartoonish with Forrest charging in with a straight punch combo that Silva backed away from then came over the top with a pawing right jab that had nothing on it and seemed designed to simply make Forrest look stupid, except it somehow knocked him completely offbalance. Forrest raised his hand in surrender before Anderson could pounce on him, and jogged out of the arena before the official decision.
UFC Lightweight Title Match: B.J. Penn vs. Kenny Florian R4 3:54. I'd be interested in seeing the scorecards for this fight because pretty much every round could have gone either way. Florian dictated the tempo, tying Penn up against the cage, but he could never get him down. So, in a sense, it becomes a question of whether Florian gets credit for initiating the action or Penn gets credit for continually defending. Florian's strategy seemed to be that he was in better condition than Penn, so even though he was theoretically expending much more energy trying to get the takedown than Penn was in remaining on his feet, the fact that he was constantly forcing Penn to work would pay off in the later stages, as Penn tends to become far more mortal in the second half of title fights due to less than dedicated training camps. Penn's loss to GSP at UFC 94 seemed to wake him up to the fact that what he thought was great condition wasn't enough to compete at the top level with a fighter of at least equal ability, so he was taking his camp more seriously this time, though he still looked to be the one who was tiring. The main difference in the fight was the punching. Penn arguably won each round because, even if there weren't many good blows, he was the one who landed pretty much all of them. He had a nice right hook and jumping knee in the final seconds of round 1 to steal that round. Florian didn't give him the distance to jab, and Penn really wasn't aggressive in standup, totally content to counter punch even if that meant he barely threw, but each round he landed a couple good punches. Penn hadn't been trying for a takedown, but he was the one who got the first takedown, which came in the 4th round and was the beginning of the end for Florian as Penn was able to mount and take him out with the rear naked choke. Decent match.
George Sotiropoulos vs. George Roop R2 1:59. Hey, some real MMA! Sotiropoulos was just putting on a technical ground fighting clinic with smooth, lightning fast transitions and submissions. He had takedowns like all the boring wrestlers UFC overloads the card with, but his guard passes were amazing and he actually tried to finish the fight on the ground. Sotiropoulos would keep turning, and in a few seconds he'd just sort of hop his hips over the opponent's knees and be in side mount. Roop was able to reverse once because Sotiropoulos was too high on his mount to control Roop's lower body, but generally Sotiropoulos was too quick and unpredictable for Roop to even know what was coming at him. Sotiropoulos wouldn't merely try one submission, he'd set up the first and as soon as his opponent identified it he'd psych him out by switching to another before they knew what hit them. Again, he lost body control and the top position by being over aggressive, trying to go from an armbar to a triangle, but that was making the fight that much more entertaining. Sotiropoulos finally won with a Kimura. Good match. Very exciting.
BACK TO QUEBRADA REVIEWS


* MMA Review Copyright 2009 Quebrada *