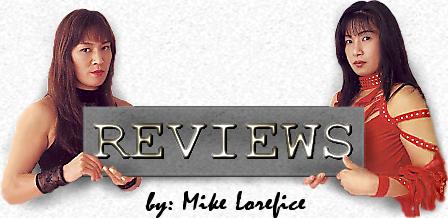 UFC The Ultimate Finale 9 6/20/09
Las Vegas, NV The Pearl at the Palms
Nate Diaz vs. Joe Stevenson 3R. This battle of position with several good scrambles was easily one of UFC's best technical matches in recent memory. Stevenson was very tenacious, using his wrestling to maintain control and he was overpowering Diaz, but both men did an excellent job at neutralizing each other's advantages. The problem for Diaz is he was never able to get his boxing going because Stevenson would get the quick takedown. Diaz kept catching him in tight guillotines, but was never able to secure body control, or he probably could have submitted Stevenson. Stevenson was winning the rounds due to the takedown and top position, but didn't do a lot of damage to Diaz. The rules didn't help Stevenson's cause, as he had Diaz in a few compromising positions, but the crucifix isn't worth that much when you can't knee or strike to the back of the head and Stevenson's attempts to knee from the overhook were thwarted by Diaz simply dropping to one knee. Diaz finally leveraged a takedown a minute into the 3rd, but couldn't get body control on the guillotine from a more dominant position either, and wound up losing control gambling on a rear naked choke. It definitely wasn't a bad gamble considering he was down 2 rounds. Diaz still won the 3rd round, but lost a unanimous decision 29-28. Very good match.
Lightweight Finale: Ross Pearson vs. Andre Winner 3R. Mike Goldberg acted as though this were some sort of classic, but midway through I was considering getting the toothpicks out to force my eyelids to stay open. They tied each other up and negated each other for 3 rounds. Winner was the better striker from the clinch, but it was hard to say who was winning since no one was really doing damage. I thought Winner took the first two rounds because he also had octagon control in pressing Pearson up against the cage. The clinch game is grueling if nothing else, and Pearson was better prepared to stand up to the physical exertion, so he began to take over in the third. Even though Winner didn't look like the victor if you saw him at the end of the third, I was pretty surprised he didn't get the decision, much less that he lost it unanimously. Poor match.
Chris Lytle vs. Kevin Burns 3R. Lytle has been trying his hardest to have crowd pleasing matches, and he once again delivered a highly entertaining slugfest. These days he just keeps his hands low and wings bombs, his pace and wide open style begging his opponent to fire back at him. Lytle looked really good for almost the entire fight, but came close to losing in the final minute of the 1st, getting caught with an uppercut after missing a right hand. Lytle was able to tie Burns up, but Burns punched his way free and opened up on Lytle in the final seconds. Burns was gassing quickly in the 2nd round, and began looking for the takedown. As he had secured the first round with the late damage, 2 or 3 minutes of laying and praying might have been enough to con the judges into giving him the fight. Luckily, even when Burns managed to get Lytle down he wasn't able to keep him down for any length of time, so ultimately Burns wound up spending most of the fight answering Lytle's haymakers. Burns seems to be over his Moe Howard routine, but remains one of the shadiest fighters out there, this time repeatedly striking Lytle in the nads. Even that didn't slow Lytle for long, as he was simply relentless in pushing the pace to further fatigue Burns. Burns got a big gash over his right eye, but was lucky that the blood rolled down around the eye socket and merely covered his chest. Lytle won a unanimous 29-28 decision, and was awarded fight of the night (along with Diaz/Stevenson & Sanchez/Guida) for the third straight time. Very good match.
Welterweight Finale: James Wilks vs. DaMarques Johnson R1 4:54. Wilks was looking for heel hooks, but despite Johnson's ankle's being taped, they kept slipping through, allowing Johnson to reign down a good flurry of punches. Wilks was persistent in his submission attempts though, finally getting his forearm under Johnson's neck for the rear naked choke in the final seconds of the 1st.
Clay Guida vs. Diego Sanchez 3R. Clay Guida is the kind of wrestler UFC needs to find more of. I realize that's not an easy task, but the point is that while Guida doesn't have great offense and is no less about control than the typical generic UFC bore, he's nonetheless and insanely entertaining fighter to watch because he's restless and wild. Guida is never content to settle for anything less than attacking at full speed. The first round was out of control and amazing, a definitely top rung choice for round of the year. Both men came out throwing hyper punch combos. The speed almost looked like something out of those corny modern day martial arts movies, except it very obviously wasn't just being shown in fastforward vision. Sanchez quickly proved Guida's striking was no match for his, Rocking Clay several times. Guida tried to revert to his wrestling, but was unable to take Sanchez down (except briefly 80 seconds in) to stop the bleeding. Sanchez landed a left high kick to the jaw that literally propelled Guida to the canvas. I don't know how Guida didn't sustain a broken jaw, but what's even crazier is he just popped back up as though it were nothing. Sometimes I swear the guy is impervious to pain. Even though Guida sustained a ridiculous amount of punishment, it was Sanchez who slowed up first, allowing Guida to control the 2nd and 3rd rounds with his grappling. Sanchez did an excellent job fighting from his back in the 2nd, landing several good elbows among other scoring techniques. For me, the first round was definitely 10-8 Sanchez. The second round would go to Guida under the traditional scoring of takedown and octagon control, but I felt Sanchez did enough from the bottom to make it an even round. Guida clearly won the 3rd, but that's where the rounds scoring system can break down. Sanchez did world's more damage, but could easily have lost the fight 2 rounds to 1, or had it be a draw as 2 rounds to 1 10-8 round. Luckily, Sanchez did manage to eke out the split decision. Rounds 2 & 3 were disappointing compared to the off the charts 1st round, but still good stuff as Guida was sliding Sanchez into the cage and looking to pass, with Sanchez being active and aggressive from the bottom. Very good match.
BACK TO QUEBRADA REVIEWS


* MMA Review Copyright 2009 Quebrada *