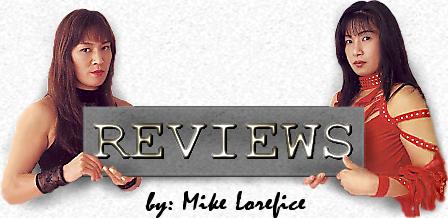 UFC Ultimate Finale 8
12/13/08 Las Vegas, NV The Pearl at the Palms
David Kaplan vs. Junie Browning R2 1:32. UFC wants us to give a crap about Browning for being the latest to escape from their assembly line of manufactured delinquents, but we are just playing into their hands if we even bother to fart in his general direction. Browning started with an inside leg kick to the balls, which didn't seem to phase Kaplan at all considering he didn't take any time to recover. Browning proceeded to take Kaplan apart legally, as his movement and footwork was way too advanced for his flat footed opponent. Kaplan was predictable to the point you could see his takedown and submission attempts from a mile away. He still got a few takedowns against this opposition, though Browning would just take his back once they hit the ground. Browning got the takedown in the 2nd and armbarred Kaplan for the win. The action was above average, but the talent, particularly Kaplan, was way below.
Eliot Marshall vs. Jules Bruchez R1 1:27. Quick but boring squash. Marshall came out swinging, stunning Bruchez right away then taking him down into side mount. Bruchez gave his back when Marshall switched to full mount then Marshall choked him out.
Wilson Gouveia vs. Jason MacDonald R1 2:18. I expected this to be one of the least disinteresting matches, but MacDonald got caught early. MacDonald was the aggressor in standup, but ate a left straight while coming forward and Gouveia proceeded to take him apart from the mount, busting MacDonald's forehead open before the stoppage.
Anthony Johnson vs. Kevin Burns R3 0:28. Johnson required surgery to repair the damage done by Burns' Moe Howard immitations during their first meeting at UFC Fight Night 14. If I were Johnson, I wouldn't have been in any hurry for a rematch, but luckily Burns hand seems to have healed enough for him to throw actual closed fists like everyone else. The standup was good, though Burns wasn't actually committing to any of his jabs despite keeping the fist closed. Johnson spent a lot of time in Burns' guard, where he landed some solid ground and pound, though Burns also proved a threat from his back. Offensively, Burns was much more active on the mat, getting his strikes off quickly and never allowing Johnson to find his comfort zone, though the match still stalled sometimes when Johnson was in control. Burns has a good guard, which Johnson made no real effort to pass, leading to a standup late in round 1. Early in round 3, Johnson landed a good left jab and Burns tried to fire back, but Johnson dodged the punches and leveled Burns with a vicious left high kick. Burns went limp the moment the kick connected then buckled at the knees, tumbling to the ground. The match was actually pretty even up until the KO with Johnson being on top most of the time, but Burns doing well in standup and from his back. Good match.
Ultimate Fighter 8 Light Heavyweight Final: Ryan Bader vs. Vinicius Magalhaes R1 2:18. Magalhaes is a very flexible and limber BJJ specialist. Unfortunately, Bader exploited his standup advantage rather than risking what might happen after he took Magalhaes down. Magalhaes is very pedestrian in standup, which he's actually still learning, and that shows in his flat footed stance. Bader just cracked him with an overhand right. I mean, there was no feint, no setup whatsoever, just a straight on power punch that Magalhaes more or less managed to find a way not to defend. Magalhaes did block it a little, but he wasn't able to deflect enough of the impact to keep from seeing stars.
Shane Primm vs. Krzysztof Soszynski R2 3:27. They spent the entire fight talking about Soszynski as if it were an old Saturday morning jobber wrestling match. As in those matches, the supposed star was really quite mediocre, mainly only looking impressive because his opponent wasn't able to push him. Soszynski was supposed to be a feared striker, but showed nothing in standup beyond the ability to get off first, which worked largely because Primm wasn't up to the task of countering. Soszynski actually controlled most of the round on the mat, working for a Kimura. Primm decided something needed to change in the second, and became the aggressor in standup, which made Soszynski's desire to control on the ground that much more profound. When he did get his chance, he went back to the Kimura, this time locking it for the submission. Below average match.
Ultimate Fighter 8 Lightweight Final: Efrain Escudero vs. Phillipe Nover 3R. Hard fought match that was competitive in that Nover was always in it, having both a punchers and hookers chance, but constantly being thwarted by Escudero's overwhelming grappling. Nover was clearly the better striker, but Escudero saw every punch coming and would drop down and deposit him on the mat anytime he tried to use his hands. Nover tried kicks and knees later on, but Escudero would catch his leg and drop him with a single leg. Though Escudero could take Nover down at will, Nover was still dangerous from his back. Escudero had Nover in some trouble early, getting the hooks in less than a minute into the match. Escudero switched to the mount, but Nover pushed him off. Escudero then tried guard passes, but Nover controlled his head and arm with the rubber guard. Escudero was on top most of the fight, but Nover was never in serious trouble of being stopped. He was looking for triangles and arm bars, but Escudero would slip out then clobber Nover with one of his guard passes. Escudero slipped escaping Nover's Achilles' tendon hold late in the 2nd, allowing Nover to land a charging middle kick, but Escudero typically answered with a slam. Nover was down 2 rounds to 0, but had another late round highlight, as he had the makings of an omoplata with 20 seconds left, eventually taking the sweep, but Escudero threw furious up kicks then caught Nover's guard passed and nearly armbarred him. I'd give Nover the 3rd, but the fight was certainly a clear victory for Escudero. Good match.
BACK TO QUEBRADA REVIEWS


* MMA Review Copyright 2009 Quebrada *