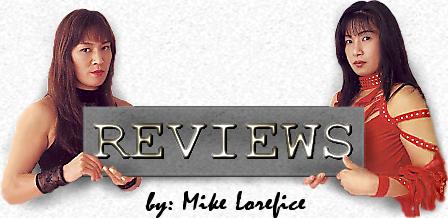 UFC Fight Night 16: Fight for the Troops
12/10/08 Fayetteville, North Carolina Crown Coliseum
Jim Miller vs. Matt Wiman 3R. Wiman didn't have any refuge because Miller had the standup advantage and could take him down if Wiman did get something going in standup, but it was nonetheless a very entertaining one-sided match. Despite taking the fight on short notice, Miller kept a very high pace. Though he took Wiman down repeatedly, he didn't fall prey to the usual praying. Instead, the matwork was very action packed with both men doing a lot of squirming for reversals and submissions. Miller had a solid standup game, but was taken down after a few early right hands. He caught Wiman in a guillotine on the way down, and although one arm was in the lock, Joe Rogan put it over as a near miracle that Wiman was able to escape. Miller displayed a good right hook that he could follow with a left, but did his best damage in standup with a left middle kick then a body jab to the same area below the right ribcage, which buckled Wiman, opening him up for the takedown. Miller refused to give up, at least maintaining his guard throughout the fight. He finally snuck out and had a single leg takedown in the last 90 seconds, but wasn't able to control Miller's body, and thus was nearly trapped in a rear naked choke. Miller won a unanimous decision, even getting a 30-26 score from one judge. Good match that was awarded fight of the night.
Tim Credeur vs. Nate Loughran 2R. Credeur is a very aggressive standup fighter who basically throws bombs with little regard to technique or defense. Loughran was never able to seize the offensive, largely because his footwork was so bad he wasn't able to get into position to counter. He was particularly poor at backing up/away. Credeur may have noticed this weakness, as he began trying to take Loughran down, and sure enough Loughran didn't have much of a sprawl to stop him. Credeur busted open the corner of Loughran's left eye with elbows, and basically bludgeoned Loughran in the 2nd round, causing him to not come out for the 3rd. The action was pretty good, but again it was totally onesided, with the only thing slowing Credeur being an eye gouge that Dan Mirogliotta missed. Fair match.
Steve Cantwell vs. Razak Al-Hassan R1 4:04. Al-Hassan is a good athlete with a lot of potential, but incredibly green, and honestly had no business being in there with a champion. Granted he was merely a replacement for overrated Brian Stann, but considering UFC seems to have everyone who ever had a big fight on their roster, you'd think they could find someone who at least knew what they were doing. Razak pushed the pace and threw countless wild punches, leaving his head wide open for the counter. Cantwell fought a far more technically sound and defensive minded brand of standup. I'm sure he would have caught Razak before long, but once he took him down, he quickly exposed that Al-Hassan had no ground game, immediately passing and slapping on the arm bar. Al-Hassan tried to roll, but wound up trapping his arm at a bad angle, then was too stupid to tap. Mario Yamasaki is normally one of the better refs because he gives the fighters a chance to fight back or out, but in this case it backfired because Al-Hassan had no where to go and simply didn't have the experience or good sense to realize this before his arm was broken.
Luigi Fioravanti vs. Brody Farber 3R. Fioravanti totally dominated this fight, but since the opposition was so inadequate, I was more unimpressed by his inability to finish than anything else. Fioravanti showed some diversity, but it was too easy for him to outwrestle Farber, who had no guard once they got to the ground. Despite Farber's poor defense, Fioravanti was barely able to bruise Brodie. Fioravanti coasted to a unanimous 30-27 decision, but who cared? Below average match.
Brandon Wolff vs. Ben Saunders R1 1:49. Saunders took Wolff apart with his standup game. When he had separation, he brought high and middle kicks, but once he got the clinch, watch out! Saunders was just mauling Wolff with vicious Muay Thai knees. The ref could have stopped this much sooner as Wolff was out on his feet.
Mike Swick vs. Jonathan Goulet R1 0:33. Swick connected with a big right cross then pulverized Goulet while Goulet was clinging to his leg trying for the desperation takedown.
Josh Koscheck vs. Yoshiyuki Yoshida R1 2:15. I know it's hard to believe, but Crotchcheck now has two matches that are at least arguably more interesting than watching paint dry. Yoshida appeared to have a good strategy, not only staying away from his takedowns, but also avoiding Koscheck's right hand. Yoshida kept his distance, moving well and more importly to the right so he was always moving away from Koscheck's stronger punching hand. Koscheck kept stalking though, and Yoshida quickly made the mistake of getting caught too close to the cage. At that point, Koscheck decked him with 2 big right hands. Yoshida was actually knocked out by the first one, but he bounced off the cage right into the followup. I don't blame this one on the refs because it was sort of a boomerang effect, but they really had a bad night when you consider that not only Yoshida, but also Hill, Al-Hassan, Wolff, & Goulet were hospitalized.
BACK TO QUEBRADA REVIEWS


* MMA Review Copyright 2008 Quebrada *