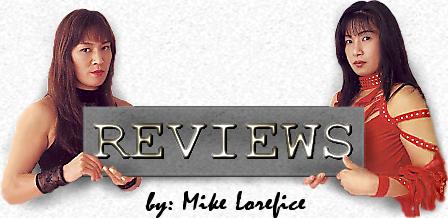 UFC 90: Silva vs. Cote 10/25/08 Rosemont, IL Allstate Arena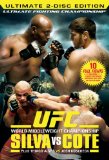 Sean Sherk vs. Tyson Griffin 3R. There was nothing particularly good on UFC 90, but given what's become hard to define in any other way beyond the typically horrible card, it's almost amazing the matches at least had some entertainment value. Believe it or not, Sherk & Josh Koscheck managed to fight a combined 6 marginally interesting rounds without relying on their staple, the lay and pray. Of course, that's only because they couldn't keep their opponent down. What saved Sherk is Griffin is almost as short as he is, so The Roid Shark was only at a 1 inch reach disadvantage. As we saw against B.J. Penn at UFC 84, Sherk's standup stinks against a lanky fighter who can jab him to death. However, it's actually at least average on the rare occasion all things are equal as he throws very well developed punch combos even if most of them miss. The announcers tried to sell this as a great fight, but despite neither being that great of defensive fighters -they are certainly no Lyoto Machida's or Anderson Silva's - the defense was so far ahead of the offense it was essentially an uneventful stalemate. Both fighters provided good volume, but didn't connect with anything worth noting. Sherk won due to a couple of otherwise meaningless takedowns that Griffin was able to stand up from immediately. So fruitless was this technique that Sherk, the cardio machine, actually gave up on the takedown halfway through the fight because it wasn't worth the effort. Sherk's superior stamina was certainly a key though. It was particularly apparent in the second round when Griffin punched himself out after his best streak of the fight. Above average match.
Junior Dos Santos vs. Fabricio Werdum R1 1:21. Quick, stunning upset. Werdum's standup has improved by leaps and bounds since the days he was teaching Mirko Cro Cop's BJJ coach. Today, he basically got unlucky as he missed an overhand right at the same time Dos Santos threw an uppercut, with all the momentum of Werdum's follow through taking him right into his opponent's punch. UFC just cracks me up with their title shot hype. They try to sell you on the fact Werdum is next in line only to release him when he loses one fight.
Gray Maynard vs. Rich Clementi 3R. Maynard delivered the typical Sherk/Koscheck/Sanchez/Fitch/etc hug fest, controlling Clementi on the mat en route to the soporific decision. Clementi did his best to escape and elevate the match above riding time, only to be taken right back down. Round 1 was the most tolerable since Maynard had a hard time dictating position, but it settled into the predictable rut after that. They did try submissions, but there was not one legitimate near submission nor any actual damage in the entire fight. Poor match.
Thiago Alves vs. Josh Koscheck 3R. Koscheck subbed for an injured Diego Sanchez two weeks before the fight, which had to be tougher on him than Alves considering Alves only needed to envision worse hair on the same opponent. Koscheck was unable to take Alves down, and without being able to do the fifteen minute Crotchcheck, he had no chance. Alves hurt him early with a left hook, refusing to succumb to the takedown attempt and cracking Koscheck with a big high kick. Koscheck's recovery ability allowed the fight to go three rounds because Alves stunned him often, but in 2 seconds he'd seem as good as new. Due to being able to take tons of punishment, Koscheck's standup was good enough to keep him in the fight, but he didn't do any sort of damage. Alves soon settled in to chopping Koscheck's lead leg with his wicked low kicks, which obviously further impeded his ability to launch the Crotchcheck, and eventually robbed him of all the bounce in his step. Koscheck's real failing was not being able to take Alves down despite all the heavy kicks he threw, but otherwise the fight went as planned with Alves hurting Koscheck with his powerful strikes once or twice per round. Koscheck would have earned points for heart, as he never stopped trying his hardest despite the constant thumping, but for whatever reason Koscheck is universally reviled despite having the same strength that leads to utter boredom and many weaknesses as seemingly half the other clowns UFC promotes. Koscheck's heart winning out over his skill actually made it a fairly entertaining contest if you don't mind one person being on the receiving end of all the good strikes. Alves won a unanimous decision. Above average match.
UFC Middleweight Championship: Anderson Silva vs. Patrick Cote R3 0:39. Though he often wins very quickly, Anderson Silva is actually a very patient fighter. He doesn't specialize in volume, but is an amazing counterpuncher, landing just about everything he throws with a vengeance while barely getting grazed. His footwork is exceptional, and his speed and flexibility is such that he can keep his hands at his sides the whole fight knowing he'll duck or bend away from virtually every high strike. Cote has nothing beyond two heavy hands, so Silva knew he was no threat unless he got overaggressive and sloppy. He utilized his reach advantage, forcing Cote to pursue and commit then popping him once he was in the pocket. Cote tried not to give Silva anything to work with, so Silva was at his least active, but he did damage with every blow, including cutting Cote in the first with a switch knee. Ironically, though Silva won as always, it arguably had nothing to do with any of his offense. Cote aggravated an old knee injury trying a superman punch in the second. He continued, but early in the third his trail knee popped when he hopped forward with a feint. Silva won both rounds, but obviously it was disappointing to not have a legitimate ending. The vampires routinely booed even before the freak finish, but I found this to be an entertaining fight. For me, it's a great example of the science of standup fighting and the beauty of watching an athlete so gifted he seems to have the innate ability to make his opponent consistently look foolish. Only the lack of a decisive finish keeps me from ranking it as a good fight. Above average match.
Thales Leites vs. Drew McFedries R1 1:18. McFedries last 8 fights have lasted less than 1 round, with 5 consecutive sub two-minute bouts. His second punch was a nice right uppercut, but I've never heard Joe Rogan write a fighter off so quickly. It took Leites 30 seconds to pass guard and apply the rear naked choke, but once Leites got hold of McFedries the fight was essentially over.
BACK TO QUEBRADA REVIEWS


* MMA Review Copyright 2008 Quebrada *