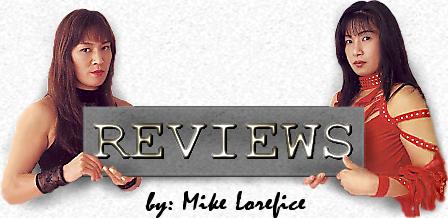 UFC 89: Bisping vs. Leben
10/18/08 Birmingham, England National Indoor Arena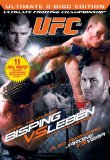 Marcus Davis vs. Paul Kelly R2 2:16. Kelly has seen Davis' stunning KO's like everyone else, and was so determined not to be the latest victim he essentially allowed Marcus to do anything else he wanted. Tucking his chin and covering his head, Kelly surrendered low and middle kicks. Kelly wasn't winning because his offense was even more severely lacking than the pawing and kicking Hand Grenade, but he was at least in the fight. When he finally appeared ready to seize the offensive with a takedown, Kelly failed to recognize Davis setting up the guillotine, and it was too late once Davis secured the submission. Poor match.
Chris Lytle vs. Paul Taylor 3R. Lytle had a big advantage on the ground, but seems far more concerned with attaining the fight of the night bonus than with winning the match. If Marcus Davis could submit Taylor in the first round at UFC 75 9/8/07, there's no reason the far superior submission fight Lytle, who actually has 17 submission wins, couldn't have done so. Lytle is even a far better technical striker than he showed here, mostly throwing big wide hooks. I'm not complaining that he was in entertaining mode, I don't much care whether he wins or loses, just that he has a good fight, and he certainly succeeded. It was basically bombs away from the opening bell with Lytle tiring himself out from throwing so many power punches. Taylor came on in the second with his short and direct punches making their mark on the winded veteran, but Lytle had a huge flurry of hooks to start the third. Again, Taylor weathered the storm, coming out of the opponent's flurry fresher than they did. Taylor did enough in the middle of the round to put himself back in the running, but the more aggressive Lytle took him down. Taylor did get back to this feet with a minute left and throw bombs, catching Lytle with a big uppercut and left hook in the final seconds, but it was too little too late. Lytle's damaging early flurry combined with the takedown got him the third, and he also clearly won the first. Taylor and his hometown fans weren't happy Lytle got the decision, but despite being an exciting and competitive enough fight, I thought it was a rather standard call. Very good match.
Sokoudjou vs. Luiz Cane R2 4:15. Sokoudjou is quickly proving to be one of the most overrated fighters on the planet. He's basically Melvin Manhoef minus the results, beating himself with his aggression rather than his opponent. He explodes out of the gate with massive kicks, but if you can survive the first few minutes his giant muscles eat all his oxygen and he becomes a sitting duck. Cane knew when to back away and when to come forward, allowing Sokoudjou to gas himself early by making him chase then taking the offensive when the heavy breathing started. Sokoudjou just stood in front of Cane for the duration taking several jabs. Eventually Cane got him against the cage and landed a nice knee. Dan Henderson called for Sokoudjou to try takedown (so he could rest), but Cane threw a combo first, pretty much taking him out with a left cross following a blocked the knee and a right palm. Above average match.
Shane Carwin vs. Neil Wain R1 1:31. Carwin is even more a "specimen" than Brock Lesnar, requiring gloves one size larger (5XL). He got the takedown, mounted, and punched Wain out.
Keith Jardine vs. Brandon Vera 3R. Intense tactical fight. Though not as exciting and action packed as Lytle vs. Taylor, their attacks were far more intelligent. It was also a far tougher fight to score, as the advantage essentially changed to whoever was currently attacking. To show how close it was, there were two knockdowns in the fight, but they occurred within a 5 second period with Jardine popping up and scoring a flash knockdown of his own. Jardine seemed to take the initial advantage with a surprising immediate takedown, but Vera bloodied the top of his head and had him defending the Kimura most of the time they were on the mat. Both displayed good leg and body work, though Jardine actually wasn't up to his usual high standard. Vera scored the most damaging blow, a wicked knee buckling front kick to Jardine's already surgically repaired kneecap, essentially taking The Dean of Mean out of the second round. Jardine came on in the third when his mobility stabilized, doing enough to edge a split decision. Good fight.
Michael Bisping vs. Chris Leben 3R. Bisping gave his best performance, using Anderson Silva's Ultimate Fight Night 5 6/28/06 victory over Leben as the template of how the technically sound skilled fighter beats the heavy handed brawler with movement and counter striking. Bisping fought an excellent strategic fight, using Leben's constant and predictably straight forward aggression against him. Leben charged in the entire fight, so Bisping actually controlled distance, dictating when to retreat and when to engage. Barely missing a punch, Bisping tended to throw a straight down the pipe then circle away to his left (evading Leben's strongest punch). Bisping broke Leben's nose early, causing breathing problems that hampered his already roid reduced stamina throughout the fight. Later, Bisping cut Leben's cheek, and even though to the bloodthirsty simpleton he was probably "running" and "only throwing weak punches", it was Leben whose face looked like it had some rearranging via the meat tenderizer. Leben was very calm and kept stalking, but showed no diversity, and simply was no match for Bisping's nimble footwork. Leben was so easy to time because essentially all he did was rush in and throw heavy hooks. He threw few combinations, almost nothing more than two punches at a time. When he actually did kick, it was a single low kick rather than finishing a two or three punch combo with a level changing low kick. Leben basically looked like a toughman champ fighting a real kickboxer. Though he wasn't likely to get KO'd, he was consistently outclassed. Bisping won a unanimous decision. Above average match.
BACK TO QUEBRADA REVIEWS


* MMA Review Copyright 2008 Quebrada *