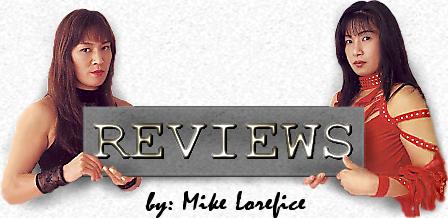 UFC Fight Night 15 9/17/08 Omaha, NE Omaha Civic Auditorium
Houston Alexander vs. Eric Schafer R1 4:53. Old school battle to see if the striker could beat the submission stylist. Schafer was almost as relentless in shooting as Clay Guida, saying the hell with the setup and just bull rushing Alexander. Alexander knows everyone will try to take him down since Thiago Silva exposed his embarrassing lack of ground game at UFC 78 11/17/07. His "first line of defense", the takedown defense has always been pretty good, and he was once again able to make his opponent pay for trying, including two big knees right off the bat. Schafer withstood the damage and brought Alexander down in the second half of the round. Though Alexander did show noticeable improvement, including escaping side mount and a guillotine choke, it was still just a matter of time. Once Schafer mounted, all Alexander could do was cover his head and try to dodge punches. Schafer didn't want to bludgeon his way to victory, but he was clobbering Houston with elbows and punches in between looking for a submission. The match probably would have been stopped for lack of intelligent defense if Alexander wasn't fighting in his hometown. Alexander almost managed to survive the round, but Schafer pressed and was able to lock his signature arm triangle in the last 15 seconds for the win. Schafer was booed at the start of the fight since he was the opposition to their boy, but it was disappointing that he was also booed after schooling the local despite being classy in victory. Hardly a technical classic, but still an exciting fight. Good match.
Alan Belcher vs. Ed Herman 3R. Belcher's nickname is "The Talent" and while there's no denying he has ability, he's a bit too confident and nonchalant for his own good, fighting with no sense of urgency to the point that even when he'd rock Herman he wouldn't follow it up. Belcher's Muay Thai was clearly superior to Herman's boxing, and since Herman seemed content to stand with Belcher rather than pressing for the takedown, the fight shouldn't have been the near tossup it was. Belcher sometimes seems content to do just enough to win, and that was the case in this split decision. Herman would take some punches during the first 3 minutes of each round waiting for Belcher to throw a kick or lull him off guard and score the takedown. Though Belcher did good standup damage in the second, you could argue that Herman won every round because he was the only one getting takedowns and attempting submissions, and he was at least competitive in standup. The third round was, or at least should have been, particularly scary for Belcher because Herman was able to mount him. Though Belcher walked the tight rope with the judges in this extremely close fight, it was kind of dull with very inconsistent action and a general lack of aggression. Mike Goldberg did manage to spice things up with his commentary though, sharing such profound and indispensable wisdom as "You heard a thud, and that's when you know it connects." Average match.
Clay Guida vs. Mac Danzig 3R. Fighting Clay Guida is similar to signing up for a 15 minute tug of war where you know you'll be under siege the entire time and you can't surrender an inch because he'll never ease up and allow you to reclaim it. Guida doesn't have much offense per say, though he's won many bouts by submission, he's not so much using his wrestling to set up his striking or a submission attempt as he is completely draining you by pushing you around the entire fight. Danzig is a very precise fighter with crisp strikes and solid submissions, but he wilted from Guida's heat like a cut flower in an empty vase. Danzig was so worn out from Guida's insane pace he wasted more energy proving he canspeak by swearing at himself, though perhaps his frustration is what kept him from simply surrendering. Guida didn't really hurt Danzig and rarely had him in any sort of trouble, but he made him look like a total misfit, controlling position the entire fight and drained Danzig's will and lifeforce. Danzig's dirty black summer ended with a unanimous decision loss. Good match.
Nate Diaz vs. Josh Neer 3R. This close, hotly contested, and tremendously skilled bout where it was a major struggle to simply make a position stick is the sort of great action we should be seeing fairly often from a promotion that can buy almost any fighter they want. It was another super paced match like Guida vs. Danzig, but much more diverse and technical with both men were constantly trying to pull something out of their diverse bag of tricks, exploring all options for position and submission. Neer was the stronger fighter, but Diaz was so slippery, squirming out of Neer's grasp and turning the fight back in his favor. At one point Neer had a rear naked choke attempt, but Diaz not only turned out, he nearly caught Neer with a triangle. In his prefight interview, Neer said everyone makes the mistake of taking Diaz down, but he was going to test his unproven chin. I guess it was a psyche because he was tossing Diaz around from the get go, trying to finish the fight with the D'Arce choke, but in any case it made for a better fight. Diaz took over in the 2nd half of the first round with is peppering combos that proved superior to Neer's striking then a beautiful judo throw. However, no one stayed in control for too long in this close fight that turned countless times. Diaz had the hooks in during the third, but switched to mount, which typically for this fight was lost as soon as it was gained. I thought Diaz barely won the fight, so his split decision victory was valid, but it's hard to argue against Neer because every action brought an equal reaction. Excellent match.
BACK TO QUEBRADA REVIEWS


* MMA Review Copyright 2008 Quebrada *