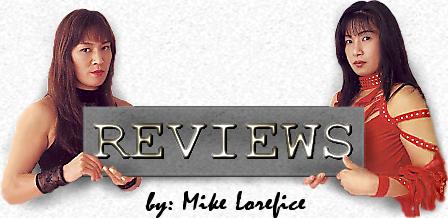 UFC 88: Breakthrough 9/6/08 Atlanta, GA Philips Arena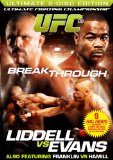 Dong Hyun Kim vs. Matt Brown 3R. Kim is a powerful judo player who had Brown defending his grasp throughout the first round, including getting the hooks in standing on three different occasions though Brown eluded the rear naked choke. Brown tried to turn it into a kickboxing match, using middle and low kicks to open up the high kick, which he connected with in the first, as well as take the wind and bounce out of Kim. Brown looked good in the second, pushing the pace while a tiring Kim suddenly lacked the power to control his opponent. Kim found his second wind early in the third, and took this round with two takedowns. Although Brown negated the first takedown into side mount by standing when his eager opponent tried to transition into full mount, the second was notable due to Kim clubbing Brown with and elbow just after Mario Yamasaki warned he'd stand them up. Brown's face was busted open by the blow, and Kim was able to bludgeon him with a few more before the bell. The fans booed when Kim won a split decision, but I thought it was a rather cut and dry call to give it to him. Granted, it seemed like Brown took over the fight in the second through his tenacity and intensity, but Kim had clearly won the first with his piggybacking and righted the ship in the third with control and damage late. Above average match.
Nate Marquardt vs. Martin Kampmann R1 1:22. On paper, former Thai boxing champion Kampmann should have the decided advantage in standup. However, after landing a good right hand, Marquardt cracked him with a high kick and proceeded to take Kampmann apart with punch combos - working uppercuts and body hooks into the mix - until the stoppage.
Dan Henderson vs. Rousimar Palhares 3R. Palhares is arguably the most dangerous submission fighter in MMA, regularly tapping out even Antonio Rodrigo Nogueira in training, but at this point he has little game beyond that. It's not that his takedowns or strikes (he actually has a nice variety of kicks) are bad in and of themselves, but he has no setup and telegraphs them pretty badly. Henderson used his world class wrestling to keep the jiu jitsu expert from getting the fight to his domain, cracking Palhares with right hands. Henderson used his punches to make Palhares pay for trying to shoot or work the clinch. Palhares had a few good moments, taking Henderson down and nearly hooking a kneebar at the first round bell and slamming him early in the second then applying a kneebar that momentarily hobbled Henderson. For the most part, it wasn't particularly interesting with Henderson stifling Palhares attacks but not doing much beyond single punches. Henderson won a unanimous decision to get his first win in UFC since UFC 17 5/15/98. Average match.
Tim Boetsch vs. Michael Patt R1 2:03. Patt dodged a left jab, but got caught with a right cross that dropped him to his butt. Boetsch then flurried on the ground until Herb Dean stopped it.
Rich Franklin vs. Matt Hamill R3 0:39. Hamill's losses remind me of Dan Henderson's in that he's such a great wrestler you feel he should just win a boring fight riding his opponent like half the other UFC fighters, but instead he tries to beat them with punches. It worked tonight for Henderson because his opponent lacked standup firepower and wasn't connecting when he tried to return fire, but Hamill chooses to utilize this tactic against Michael Bisping and Rich Franklin, two strikers who seem to always win by utilizing their primary skill. Granted Hamill had a torn meniscus that greatly hampered his wrestling and we all know he really beat the UK poster boy at UFC 75 9/8/07 anyway, but even though it was obvious Hamill was more confident in standup with better footwork and movement than he'd ever been, it was also pretty obvious that he was losing every round because Franklin can do a lot more than simply punch. Franklin, who moved back up to 205, was using technique and versatility to pick the brawler apart, doing particular damage with low kicks that he focused on to take some of the explosiveness out of Hamill's shots should he ever actually try them. Hamill got a takedown the first time he tried, but Franklin had an armbar attempt and cut him under the right eye before getting back to his feet. It seemed like Hamill respected Franklin's submission skills so much he'd rather continue to get beat on his feet, so even though Franklin gimped him up, he switched stances rather than try for more takedowns to protect the lead leg. Hamill's main success in standup was taking a piece of flesh off Franklin's face under his right eye, but this was from a grazing punch and since Hamill never ground and pounded, it didn't become a stoppage threat even though it looked nasty. Franklin scored the TKO early in round 3, collapsing Hamill with the vaunted liver kick. Average match.
Rashad Evans vs. Chuck Liddell R2 1:51. Greg Jackson's Mixed Martial Arts was able to beat Chuck Liddell at UFC 76 9/22/07 when Keith Jardine notched a decision victory, and tonight Jardine watched his teammate score a more decisive victory, knocking Chuck out with his own coup de grace, the overhand right. It wasn't a particularly exciting fight, in fact the first round was more like dancing with the star, but Evans fought the smart fight Liddell's other opponents are simply not willing or patient enough to execute. Evans knows Liddell is a counter puncher, so he didn't initiate anything, pretty much only attacking in answer to Liddell's aggression. Knowing Liddell's deadly overhand right comes when he's seemingly on the defensive, Evans refused to chase Liddell. Liddell won the first round by being the aggressor, but they both circled away from a punch rather than get into an exchange, so it was essentially only single punches. Evans began to land left hand counters in the second, his confidence quickly soaring. When Liddell feinted a left jab and tried a right uppercut, Evans came over the top with a huge overhand right that sent Liddell crashing sideways to the canvas, where he lay for the next couple of minutes. Since Liddell has lost 3 out of 4, it's probably time to see if Babalu or Tito Ortiz want to come back. Below average match.
Jason McDonald vs. Jason Lambert R2 1:20. McDonald was able to take Lambert down, but in the first round Lambert controlled him with a tight closed guard. McDonald landed a number of ground punches, but he didn't have enough space to get anything on them, and in the meantime Lambert looked for a guillotine, triangle, or Kimura. Lambert finally locked a real guillotine (not that arm in crap that Rogan tried to put over) in the last 10 seconds, but McDonald was facing the clock and held his breath while throwing punches from an odd angle. McDonald addressed his problems in the second, getting the takedown without getting caught in the deadly arm in guillotine and quickly passing to mount. Lambert surrendered his back as soon as he could, serving up an easy rear naked choke.
BACK TO QUEBRADA REVIEWS


* MMA Review Copyright 2008 Quebrada *