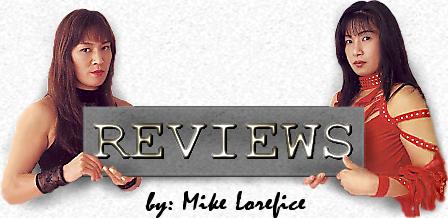 UFC 87: Seek and Destroy 8/9/08 Minneapolis, MN Target Center
Demian Maia vs. Jason MacDonald R3 2:44. One of the best UFC ground fights of the year. Granted that's small praise, but this was an exciting back and forth technical match with a very high level of jiu jitsu. Maia trains with Wanderlei Silva, but the Abu Dhabi champion's standup is certainly no match for his applicable BJJ, which is some of the best in MMA. Thus, MacDonald probably would have been better off trying to keep it in standup, as his corner suggested, but it's hard to argue against the strategy MacDonald employed considering he's won 16 out of 20 by submission. MacDonald was able to hang with Maia in sweeps, but even though he controlled the first round, Maia had him in big trouble with a triangle. MacDonald actually made a great move to finally counter what looked to be an impending submission, taking a big right side step that turned Maia over, allowing MacDonald to take his back and try a rear naked choke. What makes Maia so good is his ability to quickly and fluidly maneuver on the mat, particularly his smooth, almost immediate guard passes that allowed him to take control as soon as he swept or MacDonald tried a submission. Although Maia's ground and pound is all arms, the fact that he can take position at will and is active enough to avoid a standup (not that you see many from full mount) allows him to score while looking for the opening. Round 3 was the best with reversals back and forth until Maia secured mount, took MacDonald's back, and punched to open up the rear naked choke finisher. Good match.
Kenny Florian vs. Roger Huerta 3R. Florian fought a smart fight, using his technique to land a shot then getting out of town to avoid Huerta's reply. Florian was more concerned with escaping than doing damage, so while he landed some good shots including a flying knee and left hook early in round 3, the majority of his strikes were non commital. Huerta came forward all night, but his attacks weren't fooling Florian, who would either dodge and fire back or run away. Huerta was more aggressive, but Florian was the one who was scoring in standup, and he also had a few takedowns though Huerta would give his back then stand out. I found this fight rather boring, but you can't argue with Florian fighting the patient fight he would win rather than brawling with Huerta to make it entertaining. Average match.
Rob Emerson vs. Manny Gamburyan R1 0:12. Gamburyan came out way too aggressively, charging in and firing big shots while actually out of range. Emerson stepped in with a big right that knocked Manny silly then followed him to the ground where he finished it with a left hook as Gamburyan was sitting up.
Cheick Kongo vs. Dan Evensen R1 4:55. Kongo continued fighting the way he did against Heath Herring at UFC 82, still thinking he's a wrestler. He was exposing his neck all day trying for the takedown against the cage, but the jobber they had him in with lacked the skill to make him pay. Kongo did land some heavy leg kicks, mostly with Evensen on his back, to gimp Dan up. Finally, Kongo put Evensen down with a nicely snapped right jab counter then pounded him out on the mat. Lame fight.
Brock Lesnar vs. Heath Herring 3R. My appreciation for amateur wrestling has increased since I watched the Olympic wrestling rather than this useless card. UFC is much more exciting as a whole, but while Olympic wrestlers bust their ass actually trying to score, UFC wrestlers just dry hump the opposition en route to a three or five round decision. This may have been the single most boring fight in UFC history. Lesnar rocked Herring with a huge right hand at the bell that moused Herring's left eye badly, but after that he reverted to WWE rest hold form, grabbing a front facelock to keep from blowing up in 2 minutes due to excessive roiding. The rest of the fight saw Lesnar do the gay lay, never trying to advance position or apply a submission. Lesnar threw some hard, even brutal knees, but he was throwing 2-4 strikes per minute. I kept wondering if there was even a ref in the match. Dan Mirogliotta, the same shady official who gives Kimbo a standup when James Thompson was being active from side mount on EliteXC 5/31/08, warned Lesnar for grabbing the fence once, but otherwise he just let Lesnar ride Herring all night as if he were a pony. Herring could squirm into any position because there was no threat of Lesnar trying to capitalize on it. His problem is even if he finally managed to escape, he couldn't keep it in standup because Lesnar would promptly toss him like a rag doll. Herring had no real offense, spending most of the fight on his knees waiting for Lesnar to either kiss him like he did Kurt Angle or actually throw a punch. Terrible match.
UFC Welterweight Championship: George St. Pierre vs. Jon Fitch 5R. Fitch's only offense is the takedown and ground and pound, and no one takes GSP down. Without his wrestling, Fitch was basically an unwilling punching bag forced to rely on subpar boxing. We know Fitch is a tough guy to defeat, but since his lack of diversity gave him no chance of defeating the toughest MMA fighter to put on his back, the only question was whether Fitch would be blown out of the water or prove his heart and willpower. The former nearly happened as GSP took Fitch down at will in the first and drilled him with a right straight counter to Fitch's low kick then blistered him with elbows on the ground. Fitch managed to scramble to his feet late in the round, but could barely stand and was simply getting rocked more. St. Pierre was more tentative in the second, perhaps because he's used to everyone folding their tent by then, and Fitch settled in to either losing by allowing GSP to peck away in standup or getting taken down and beat on. Fitch actually defended a takedown or two as GSP tired, and he was not afraid to come forward in standup, even if he didn't land his punches often or solidly. Though round 2 wasn't badly lost by Fitch, St. Pierre opened up at times in the third, knocking something out of Fitch's mouth with a big right hook early and doing major damage with a high kick/knee/high kick late in the round. Fitch was continuing on intestinal fortitude, though GSP helped him out by taking him down after the big standup blows. The fight was won after GSP won the first three rounds, with at least one being a 10-8 round, so while St. Pierre kept plugging away, he didn't open up and throw bombs in the final two rounds. Total domination, but Fitch made it entertaining by continuing to come back for more of a beating. Good match.
BACK TO QUEBRADA REVIEWS


* MMA Review Copyright 2008 Quebrada *