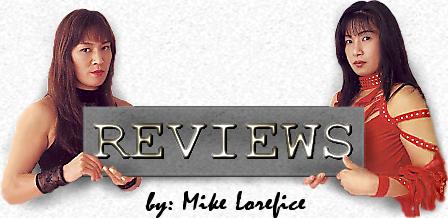 UFC Fight Night 14
7/19/08 Las Vegas, NV The Pearl at the Palms
UFC put a free show on against the Affliction Banned PPV, and it was truly a case of giving the fans what they paid for with a collection of bores, no talents, and gross mismatches. Trying to prove Anderson Silva was a better pound for pound fighter than Affliction's Fedor Emelianenko, UFC decided to make Silva a worse pound for pound fighter by adding 20 pounds.
Outside of a situation where one giant absolutely dominates a number of great fighters due to his size (for instance Semmy Schilt in K-1), the idea that a heavyweight is the greatest pound for pound fighter is almost retarded by design. Pound for pound is the subjective art of selecting the more skilled fighter, comparing lighter weight fighters who might be more skilled to the larger fighters they might not be able to beat due to the size factor. It's plausible to argue that Urijah Faber might beat Fedor if Fedor didn't have 100 pounds on him, but size and strength are so crucial to the game of Fedor, who in a relatively open weight division is always strong enough to get the necessary takedown(s) and thus play from the dominant position, it's hard to imagine him running over everyone the way he has in the past without overpowering them. He's the greatest heavyweight for sure, and Silva is the greatest middleweight, but the argument instead should be who the more dominant fighter is. I'd have to give that to Fedor because a fluke cut is the only chink in his armor, while has stumbled against two fighters who aren't even that great, getting submitted by Daiju Takase at PRIDE 26 6/8/03 and Ryo Chonan at PRIDE Shockwave 2004 12/31/04.
Meanwhile, James Irvin is still the same jobber UFC handed to Stephan Bonnar at Ultimate Fight Night 3 to protect their investment. Who cares if he beat an already exposed Houston Alexander at UFC Fight Night 13? Even at light heavyweight, anyone whose strategy is just standing in front of Silva and trying to blast him is going to lose. Theoretically, Irvin should at least have lost an exciting fight, but since he could only withstand one punch from a fighter who walks around at about 20 pounds less than Irvin fought at in his earlier days as a heavyweight...
CB Dollaway vs. Jesse Taylor R1 3:58. Not a very high quality fight with both fighters having trouble taking advantage of their positions. Dollaway tried, but didn't wait for Taylor to get off either knee to blast him with a knee, hence the warning. Dollaway had reverse mount twice, the first time Taylor turned into him, but the second time he locked his favorite Peruvian neck tie for the win.
Kevin Burns vs. Anthony Johnson R3 3:35. The requisite Steve Mazzagatti disaster. Burns has broken his hand three times, so he's no longer able to throw a closed fist. It's too bad he's handicapped, but that doesn't give him the right to just lead with his fingers all night. Though Burns supposedly jabs with his palm, he'll soon be more synonymous for the eye gouge than The Crusher. He was not only gouging Johnson on the ground, but also around 5 times in standup, including one that brought the fight to an end, but Mazzagatti never even deducted a point. Otherwise, Johnson was winning the fight. Granted it wasn't a convincing win, as his stamina wasn't what it should have been, but he at least did some legal maneuvers, including getting a handful of fruitless takedowns where he did little more than rest, not making any effort to pass guard. Johnson cut Burns over the right eye in the first, and began to find his range in standup in the second, knocking Burns back into the cage. Burns did land a high kick in the 2nd, and several low kicks at the start of the third, but Johnson was controlling the boring fight. Finally, Burns went to throw a left "jab" right power punch combo but Johnson screamed and started going down like he was shot before the right hand, so Mazzagatti immediately stopped the fight. This should be an easy ruling, but he didn't have the balls to disqualifying Burns like he should have, and since he already stopped it he couldn't give Johnson his 5 minutes to recover. It's always an adventure with Mazzagatti, who also didn't rule it a no contest. No, with poor Johnson's eye immediately swollen shut, Mazzagatti instead just rules Burns by TKO! I kid you not. Too bad the UFC wasn't around in the 1930's, as Moe Howard could have been champion!
Cain Velasquez vs. Jake O'Brien R1 2:02. Velasquez was pummelling O'Brien from side mount crucifix. Mario Yamasaki gave O'Brien every opportunity to defend himself, but while O'Brien valiantly bucked and turned, he simply couldn't get his arms free to stop the barrage.
Frankie Edgar vs. Hermes Franca 3R. Franca generally has entertaining fights as he'll either exchange in standup or go for submissions on the mat, but UFC is home of the boring wrestlers and Edgar, who has managed to finish one of his last seven fights, made his contribution, doing his best to ensure the audience fell asleep. He's too quick for Franca and has the stamina to never stop attacking, but though Edgar had the punching combos to more than negate Franca's power, about all he was willing to do is take Franca down and grind out the victory with ground and pound. Franca used an open guard to go for submissions from his back, and nearly had an armbar midway through the first, but the downside is it made it that much easier for Edgar to bludgeon him. Franca can take everything Edgar can throw at him, but all those short elbows did a number on his face, causing a couple of mouses and general swelling. The first two rounds basically sucked outside of the one exciting near submission, but down 2 rounds to 0, Franca almost managed to make it exciting in the third. He landed a nice uppercut early, and refused to let Edgar pin him to the mat, scrambled back to his feet after a few takedowns. Franca landed two more uppercuts and rocked Edgar with a big knee with 30 seconds left, but Edgar got yet another takedown and rode it out to gain the unanimous decision. Average match.
Brandon Vera vs. Reese Andy 3R. Vera is one of those fighters you want to like because he's capable of exciting fights, but he's done nothing since his one good win over Frank Mir two years ago at UFC 65. This was supposed to be his big coming out party now that he finally dropped to his rightful light heavyweight weight class, but the cut left him beyond flat. He was bigger than Reese Andy, and better than him in every aspect, but a listless Vera wouldn't fire. Vera seemed to want to counter, but since Andy wasn't doing anything beyond lunging in hoping for the takedown and winding up with the clinch, Vera did a lot of standing around as well. Vera landed a good shot here and there, a few nice clinch knees, but generally the clinch wasn't to his benefit even though Andy didn't have the weight to wear him down like Tim Sylvia did at UFC 77 10/20/07. Vera could take Andy down, but once he got him to the ground he didn't seem to know what he wanted to do. Vera won a unanimous decision, but the fans were regularly booing the dullness of the fight. Poor match.
Anderson Silva vs. James Irvin R1 1:01. Silva caught an outside leg kick, so Irvin tried to throw a right hand but was too slow, instead getting KO'd with a right straight on the button. Mario Yamasaki could have stopped it when Irvin crashed to the canvas, as The Sandman was off to jobber jobberland, but he allowed Silva to follow with some ground punches, turning Irvin's right cheek into a faucet.
Rory Markham vs. Brodie Farber R1 1:37. Brodie apparently isn't much of a Bruiser, as they were actually bragging about him being a BJJ purple belt! He kept coming forward with hooks, thinking he had Markham in trouble after a few good shots got in. Farber was coming in throwing another right hook when Markham suddenly leveled him with a right high kick for the KO, sending Farber crashing to the canvas like a ton of bricks. Sadly, this was the only remotely exciting fight that aired.
BACK TO QUEBRADA REVIEWS


* MMA Review Copyright 2008 Quebrada *