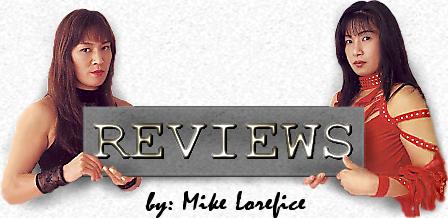 UFC 84: Ill Will 5/24/08 Las Vegas, NV MGM Grand Garden Arena
Thiago Silva vs. Antonio Mendes R1 2:24. Silva seemed caught off guard by his opponent's aggression and confidence, getting knocked down early by a high kick he actually blocked. However, a weak guard won't get you far against Silva's vicious ground striking, so Mendes' offered little resistance once his judo throw failed.
Lyoto Machida vs. Tito Ortiz 3R. Machida delivers some of the most intense and technical chess matches in the sport. He'll never be a favorite of the beer chuggers who want to see two fighters swinging for the fences. His standup style is not one of exchanges, as he picks his spots, setting his blows up with a variety of feints and body fakes, using jabs, level changes, and excellent footwork that allows him to weave in and out to score regularly while frustrating his baffled opponent into small sloppy mistakes he pounces on with his internal organ bruising karate. Watching a fighter who is quick and skilled enough to win standup fights while barely getting hit is a rare and thrilling event, similar to the pleasure of the early Muhammad Ali matches before he got slow and was forced to rope the dopes, or in other words wear the opponent out with his block. Machida may be the MMA version of the pitchers duel, the limited number of solid strikes landed rendering every blow meaningful, which is ultimately the characteristic that makes sports such as hockey, tennis, and futbol riveting while the NBA and Arena Football ones to put on in the final 2 minutes, if you dare.
Machida, an excellent mat fighter who probably isn't going to the ground unless he chooses to, showed no fear of Tito's vaunted takedowns, landing a low kick numerous times then retreating. When Ortiz managed to get hold of him, Lyoto simply threw off Tito's clinch, which was all the more hilarious since Ortiz appears to have 30 pounds of muscle on him. Ortiz had exactly zero takedowns, while Machida suckered Ortiz in once. Normally Machida would back away after a strike, but he caught Tito off guard, driving forward after a neat switch kick and leg tripping him into side mount. Machida might have finished the fight there, but there was only 10 seconds left in the first when he brought Ortiz down.
As always, Ortiz was nothing without his takedown, his inability to even close the distance leaving him shit out of luck. As Ortiz's frustration increased, he'd even resort to charging after Machida to try to punch him, consistently yielding the same result, as the sly matador evaded the dumb bull then countered with yet another low kick. It's always classic when The Huntington Beach Baby Boy starts pouting because he realizes his *cough* muscle sharking isn't going to be enough, trying to blame everyone else for the fact his limpness has been exposed. Today he was whining to cornerman Ricco Rodriguez that Machida only ran, but Machida was the one who not only landed the vast majority of the blows, but also all the good shots. Machida connected with a nice high kick and busted Tito's eye open with a big knee.
Ortiz seemed to finally be winning the third round, but Machida buckled him with a brutal liver knee 3 ½ minutes in. This blow erased all doubt that Tito would get another one of those shady decision wins that were are about the only thing that kept him from obviously being a fighter who never beat anyone he wasn't supposed to. Luckily, the days of Dana White promoting his boys Ortiz & Liddell, and then the UFC, seem to be at least half over, with White now probably going the other way and having Ortiz go out against Machida so he'd leave looking like a clown. A triangle Joe Rogan was more excited than a newly informed lottery winner about with 30 seconds left kept Ortiz from completely going out with a whimper, but Machida still won every round, easily added another UFC hero to a belt that already includes Rich Franklin & B.J. Penn. Good match.
Wilson Gouveia vs. Goran Reljic R2 3:15. Reljic has a lot of holes in his game and is currently quite one-dimensional, but has excellent potential due to his standup power. Reljic's stance is so angular it's nearly a side stance, though he anchors with his lead leg, virtually erasing the possibility of savate kicks. This posture renders him difficult to hit and allows him to generate major force from the left side due to the excess body rotation, but in turn takes away the power of his right strikes. Gouveia was getting blistered from blocking Reljic's left kicks with his arms, but Reljic wasn't getting many through as he was just blasting away with no setup whatsoever. Gouveia did some damage with his hands when he finally closed the distance, causing Reljic to pull guard. He put the pressure on when Reljic popped up after being pushed down, connecting with a nice left hook then delivering some ground and pound, but Gouveia tired, allowing Reljic to get back up. Reljic drilled Gouveia with a short left hook as Gouveia was trying a right low kick then pounded him out. Above average match.
Christian Wellisch vs. Shane Carwin R1 0:44. Quick KO by Carwin, knocking Wellisch's mouthpiece out with a right cross after missing a left straight.
Wanderlei Silva vs. Keith Jardine R1 0:36. If you want an example of horrible MMA booking, look no further than the handling of Jardine after his should be breakout win over Chuck Liddell at UFC 76. Liddell has been shoved down our throats for 6 years, so regardless of how good he really is, anytime he loses it's a major event if for no other reason than he's the face of the company. As if Chuck had won, there was hardly any mention of Jardine, who sat out for 8 months while Liddell quickly went on to the dream match against Wanderlei Silva at UFC 79 12/29/07. The fact that Liddell won arguably made Jardine's win more impressive, but then putting him against Silva placed The Dean of Mean in a no win situation. If he also beats Silva, that's 4 losses in a row for Wanderlei, and it's simply written off as Silva being washed up. On the other hand, if Silva wins, Jardine's victory over Liddell seems more flukish, similar to his UFC 66 upset win over Forrest Griffin being erased by following with a loss to one-dimensional slugger Houston Alexander at UFC 71 5/26/07. Silva finally looked like a fighter again, as aggressive counter positioning allowed him to get inside Jardine's punches and deck him. Silva landed a right/left/right combo and finished Jardine off on the ground. Jardine wound up down after the KO for a lot longer than he was up fighting.
Ivan Salaverry vs. Rovsimar Palhares R1 2:36. Palhares showed top not BJJ with lightning transitions, but what makes him dangerous is he appears to have a takedown to get it started. He deposited Salaverry after his first kick, exploded into mount, and took his back. Salaverry defended the choke for a while and tried to get to his knees, but Palhares yanked him back and transitioned into armbar
UFC Lightweight Championship Match: B.J. Penn vs. Sean Sherk 3R. Mike Goldberg billed this as "By far the most anticipated Lightweight match in UFC history," which obviously proves that other than Penn, pretty much all the excellent and actually interesting lightweights are fighting in other organizations. I'd pay for Penn vs. Takanori Gomi, Shinya Aoki, JZ Calvan, Caol Uno, Gilbert Melendez, etc. but who actually looks forward to seeing a fighter who is in a dead heat with Mark Coleman as the worlds most uninteresting lay and pray roider? Sherk normally fights like Randy Couture before he learned how to fight, the guy who won the title in a dreadful match by riding Maurice Smith for 21 minutes at UFC Ultimate Japan 1 12/21/97, but today he outsmarted himself thinking he had the ability to fight like the Couture who outstruck Chuck Liddell at UFC 43 6/6/03. Sherk started the fight with a bad, no setup takedown attempt, and proceeded to fight the rest of the match without trying another. Penn's takedown defense is excellent, but a real champion believes in their own skills rather than psyching themselves out and believing the opponent's hype. If Sherk had some actual diversity, the strategy of tiring Penn out to give him a better shot at the takedown later might have made sense. However, anyone other than Sherk, who seemed to think he was doing well despite the fact almost all his punches were coming up short, could see after a few minutes that Penn could have fought 10 rounds in this style without tiring. Penn simply exploited his reach advantage, content to peck away with the stiff jab. He bloodied Sherk up under both eyes, while The Roid Shark beat up the air desperately trying to land his hooks. Clearly down 2 rounds to none, the master of the decision victory didn't change his style any to try to capture the next three. It was Penn that actually shot in the third, if nothing else opening up some different punches by forcing Sherk to consider defending a subsequent attempt. Sherk seemed to injure his right hand, which led to a less ineffective low kick game. At the end of the round, Penn backed Sherk into the fence with a solid combination that seemed to finally force Sherk to shoot. However, when Sherk dropped his head, Penn darted forward with a crushing knee. Sherk was seemingly saved by the bell, but Penn called the fight then ref Mario Yamasaki decided he agreed with him about 20 seconds later. Credit to Penn for continuing to do what was working well, as a smart fighter forces their opponent to adjust, and Sherk never obliged. Unfortunately, while not the usual brand of dull one-dimensional Sherk fight, it was no less dull or one-dimensional. Below average.
Jon Koppenhaver vs. Yoshiyuki Yoshida R1 0:56. Koppenhaver tried to clinch, but was immediately hip tossed. Yoshida took side mount then submitted Koppenhaver with an anaconda choke.
Rameau Sokoudjou vs. Kazuhiro Nakamura 1R. Sokoudjou predictably couldn't hit Machida in his thwarted UFC debut at UFC 79 12/29/07, but had no such trouble with Nakamura, who doesn't present much threat in standup, and to make things worse has the bad habit of standing right in front of his opponent. Sokoudjou came in with a punch to create a distraction and gain momentum for his big kicks. They were scoring early, but he had his knee taped up, and seemed to tweak it when he lost his balance attacking. After abandoning the kicks for half the round, Sokoudjou knocked Nakamura down with a right hand with about 2 seconds left in the round, with Kazuhiro's left knee buckling, causing all his weight to come down on his poor ankle. Nakamura took two big hammerfists after the bell because MMA's worst major league official, Steve Mazzagatti, didn't get in there to prevent Rameau from going for the finish. In the end, it didn't make too much difference though, as Nakamura couldn't put much weight on his ankle, causing the bout to be stopped between rounds.
BACK TO QUEBRADA REVIEWS


* MMA Review Copyright 2008 Quebrada *