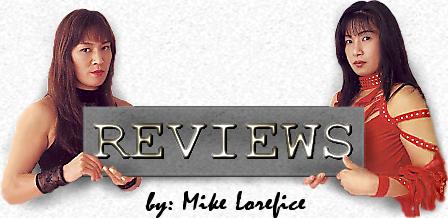 UFC Fight Night 13 4/2/08 Broomfield, CO Broomfield Event Center
Houston Alexander vs. James Irvin R1 0:08. Battle of one-dimensional punchers, though not much of one as Alexander walked right into a superman punch at the bell. Irvin didn't catch Alexander cleanly, but well enough to drop him. Irvin clocked Alexander with his second punch on the ground, with Alexander's head hitting the canvas as he was limp. Steve Mazzagatti is poor with stoppages, as he's either really early or really late, but I believe this was legit. The fans booed, and Alexander protested considerably including saying he gets hit harder by his kids. The 8 second KO ties Irvin for the fastest in UFC history.
Nate Diaz vs. Kurt Pellegrino R2 3:06. Diaz doesn't want to be protected like the typical reality show chump, so he asked for a tough fight and certainly got one. Diaz was controlled, if not dominated, in a good technical ground fight, but his submission skills were once again superior. Pellegrino outwrestled Diaz all night, busting him up pretty badly with short elbows. Diaz was looking kind of out of it in the middle of R1, but he kept defending, and Pellegrino gave him a break trying to finish by submission rather than just pounding him out. Diaz settled in during the later stages of R1, but Pellegrino had the quick takedown again in round 2. This time Diaz began to put the pressure on Pellegrino him with his usual arsenal of submissions. Pellegrino scooped Diaz up and tried to slam his way out of a guillotine, but Diaz quickly transitioned into the triangle for the win. Diaz knew he had the submission so tight he flexed his muscles rather than using his hands to pull Pelegrino's head down. Good match.
Tim Boetsch vs. Matt Hamill R2 1:25. Fighting in the high altitude was bound to do a few fighters in, at least if Mazzagatti didn't stop the fight first. Both are wrestlers, but Hamill was the more accomplished amateur, and it very obviously translated to the cage. Hamill typically did little with his takedown, and Boetsch got his standup going in the second half of the round. Hamill may have heavy hands, but he's a very one-dimensional striker while Boetsch has knees and kicks, and mixes all his strikes into combinations. Boetsch cracked Hamill with several knees, but blew up quickly, really having nothing for round 2. Hamill took Boetsch's back when his takedown failed, with Boetsch being too exhausted to defend. Hamill landed several punches, none of which really did anything, but Boetsch wasn't protecting himself so it was a legitimate stoppage. Pretty good match.
Karo Parisyan vs. Thiago Alves R2 0:34. Parisyan controlled the first round, though Alves tended to figure out a defense after Karo caught him with something once. Parisyan typically got a takedown out of the clinch when he had double underhooks, but Alves defended it the next two times, which is really impressive given how exceptional Parisyan's judo is. Parisyan mounted, but Alves regained guard and stood. Though Alves is a better striker on paper, Parisyan kept changing his stances and was landing solid punches while Alves was doing nothing, afraid to throw his feared low kicks. Alves landed one quality punch in the first, but otherwise it was all Karo. Early in round 2 Karo tried to shoot, but Alves stopped it and landed a big knee. Karo's legs went out from under him and he crumpled, but he was trying to defend himself from the moment he hit the ground. The problem is the knee knocked him sideways, so there was no way for him to see where Alves was coming from. Thus, it was obviously going to take a few shots before he could do anything beyond flailing to block punches he couldn't see. Karo was actually moving his leg trying to get guard when Mazzagatti stepped in for another of his horrible quick stoppages. Parisyan, who actually went on to win his UFC 53 6/4/05 fight against Matt Serra by decision after being dropped by a better knee, popped up and was furious Mazzagatti had stopped it. Houston Alexander deserves no love for eating the first punch, but Parisyan's performance merits an actual chance as he was clearly winning the fight and had taken zero damage prior to the knee. Alves must be the luckiest fighter in the UFC because he's now likely earned a title shot based on a doctor stop in an even fight (1 round a piece) against Chris Lytle after the second round even though the cut that occured on Alves' first punch had largely stopped bleeding after a round of taking no damage (Alves had practically destroyed Lytle's lead led though with his brutal right low kicks) and this shady victory. Meanwhile, Karo first loses a title shot due to injury in a league where they'll hold the actual title up indefinitely if you are instead caught cheating, and now he loses a probably one for taking one good shot. Can we get Big John McCarthy out of retirement already?
Tommy Speer vs. Anthony Johnson R1 0:51. Speer has nothing beyond his wrestling, and Johnson has a sprawl. Johnson took him apart from the get go with several big strikes, stopping the desperation takedown attempts and bashing Speer some more until he took him out with a big right hand.
Gray Maynard vs. Frankie Edgar 3R. Both fit my definition of a boring fighter, which is someone who only punches in standup, relying upon their wrestling but doing nothing once they actually get the takedown. If three rounds of this sort of action sound exciting, this battle of former state wrestling champions should be your match of the year. The standup in this fight looked like a couple boxers in the gym sparring. They cut each other, but neither landed even one noteworthy punch. Edgar is certainly the less soporific of the two, having a well regarded match against Tyson Griffin on UFC 67 2/3/07, but Maynard is higher level wrestler than Edgar, a three time All American, and controlled him with his 8 fruitless takedowns. Edgar would usually just get wrist control and stand, but he was only able to take Maynard down with a judo throw, so he lost a unanimous decision. Below average.
Kenny Florian vs. Joe Lauzon R2 3:28. These two very talented and well-matched fighters delivered an excellent first round. Lauzon took Florian down after his first leg kick, but Florian cut him with elbows from the bottom that Herb Dean warned him for, deeming them to the back of the head. Florian did legal elbows from side mount, but Lauzon reversed and got another takedown. Florian tried an omoplata rather than risk the elbows, but Lauzon passed and tried a heel hold only to have Florian scramble back to his feet. Florian had double underhooks and lifted Lauzon, but Lauzon reversed in midair and tried the heel hold again only to have Florian get free and land a few nice punches before the round ended. Round 2 was all Florian, getting the quick takedown and mounting. Lauzon covered and blocked, managing to avoid sustaining much damage, but bucking and hooking Florian's legs with his arms didn't work to get him off. Though Lauzon was unable to escape, eventually losing to ref stop, the bout showed why Herb Dean is a far better ref than Steve Quickastoppi as he gave Lauzon every opportunity to come up with something beyond a block before calling a halt to it. Very good match.
BACK TO QUEBRADA REVIEWS


* MMA Review Copyright 2008 Quebrada *