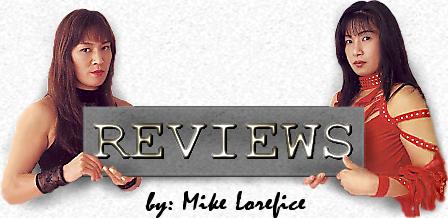 UFC 82: Pride of a Champion PPV
3/1/08 Columbia, OH Nationwide Arena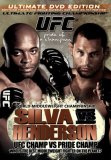 Jon Fitch vs. Chris Wilson 3R. Fitch grinded out a boring unanimous decision in a fight where neither had any real success. Wilson's standup is all about faking his opponent out so he can catch them off balance or guard, which would normally be interested but after the first round Fitch wasn't fooled. Training with the likes of Dan Henderson and Matt Lindland, Wilson's takedown defense and guard are quite good. Though Fitch pinned him down for a tedious second round, he never had any real offense on the mat. I gave Wilson the first round as he connected with some punches and knees and one of Fitch's "two" takedowns never advanced beyond getting Wilson down to his butt where they were stalemated until the standup. Fitch won the dreadful second round on control then showed more confidence in standup at the start of round 3, landing a few good punches before taking Wilson down with 2 minutes left. The only real drama came in the final 30 seconds as Wilson triangled Fitch, who never seemed in serious trouble and was able to wait out the bell. Below average match.
Yushin Okami vs. Evan Tanner R2 3:00. Both are better wrestling than striking, but almost the entire fight was contested in standup. Between Okami's strength and his wrestling and judo backgrounds, he's very difficult to take down as he has excellent balance and a strong base. Tanner, returning after a 2 year absence, was able to land some decent punches early, but never got anything going beyond that and it was soon clear Okami was the superior standup fighter. Okami clocked him with a left straight and nearly took his back, but Tanner recovered in time for a momentary takedown, his only one of the fight. Okami cut Tanner early and landed a good strike here and there, a nice body roundhouse and another left straight until Tanner made more of an effort for the takedown. Pinned against the cage, Okami grabbed a Thai clinch and KO'd Tanner out of nowhere with a big knee. Fair match.
Chris Leben vs. Alessio Sakara R1 3:16. Brief all action match. Leben's primary asset is his chin. Sakara, who dropped to middleweight, landed several good punches that seemingly had no effect on Leben beyond opening up a cut. Leben just kept coming forward trying to get a Thai clinch. When he finally got hold of Sakara he landed a knee, two uppercuts, then released and dropped Sakara with a left hook. Sakara got guard when Leben followed him to the ground, but made no effort to prevent Leben from clubbing him at whatever distance he wanted, prompting ref Herb Dean to stop the match much to Sakara's chagrin.
Cheick Kongo vs. Heath Herring 3R. By this point I'm on the verge of vomiting as Joe Rogan and Mike Goldberg are going on and on as if every fight is for a title shot. Herring is a quality fighter, but has been a .500 one for a number of years, and just lost to champion Antonio Rodrigo Nogueira for the third time in his last UFC fight. Kongo may be a great fighter some day, but right now is just a project who lost to Carmelo Marrero, whoever that is, before mounting a two fight win streak by defeating Silva, the jobber one, and a fading Mirko Cro Cop. That being said, this was a fun and surprising fight. Kongo's all around game has grown by leaps and bounds, but he strayed too far from his kickboxing strength. Herring is a quality banger, but even though he's been training with the immortal kickboxer Rob Kaman, I'd still expect Kongo to have too much technique for him on his feet. Kongo wanted no part of Herring in standup though, perhaps because Herring came right out and knocked him silly with a right cross, using his strength to score at least 2 takedowns in each round. Kongo did some damage in brief ground and pound segments, but still has no submission game whatsoever. Once he simply gave up the position when he had Herring's back then later he tried to choke out a sitting Herring despite having no body control, which not surprisingly resulted in one of Herring's several reversals. Herring has too much skill and experience for Kongo, but perhaps the difference is he's greatly improved his stamina, which paid dividends as he did his best work late in rounds 2 and 3, beating Kongo up with punches and knees. Herring could have done a lot more damage if not for the horrible UFC rules that prevent him from delivering his big knees to the head on the ground, but he still did enough to edge out a split decision. Good match.
UFC Middleweight Championship: Anderson Silva vs. Dan Henderson R2 4:52. Silva hasn't even had to go to the third round since his loss to Yushin Okami at Pride Shockwave 2004, but Henderson seemed the guy who could push him to the limit because he wouldn't be forced to stand with him. Henderson may have the most powerful right hand of any top notch wrestler, but the way to beat him is to get him having confidence in his standup game. Henderson the wrestler showed up in round 1, taking Silva down and controlling the round with ground and pound. Henderson the striker showed up for round 2, landing a stiff right straight, but leaving himself prone to Silva's lethal clinch knee in missing his big follow up punches. Silva took the top when Henderson's shot failed, and got rear mount, where he landed a series of damaging punches before cinching the rear naked choke with 20 seconds left. Henderson tried to hold on, but that's a long time when you can't breath, as was quickly apparent considering his eyes started to bug out similar to a cartoon character. Adequate but highly disappointing match.
Josh Koscheck vs. Dustin Hazelett R2 1:24. Hazelett backed Koscheck up with a left high kick then charged in with a big right knee. Though Koscheck was rocked, he fired back with overhand punches and soon took over the standup battle. Koscheck, who used to be as boring a wrestler as Mark Coleman, now hardly had to use his grappling skills as he instead relied upon greatly improved standup, mixing levels and throwing everything in combination. Early in R2, he faked a left jab then landed an overhand right and crushed Hazelett with a left high kick that sent both flying to the canvas. Koscheck popped back up and pounced on Hazelett with a few punches for the stoppage.
BACK TO QUEBRADA REVIEWS


* MMA Review Copyright 2008 Quebrada *