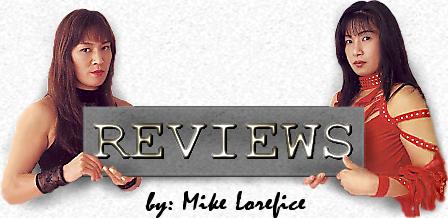 UFC 81: Breaking Point PPV
2/2/08 Las Vegas, Nevada MGM Grand Garden Arena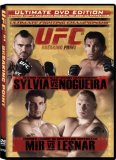 Tyson Griffin vs. Gleison Tibau 3R. Tibau found out quickly he couldn't exchange with Griffin, shifting his focus to the takedown. Tibau had great success putting Griffin to the mat, he did so five times, but it was meaningless as he wasn't able to keep him there long enough to do anything. Tibau would try to go right to side mount, never controlling Griffin's lower body. Griffin was too quick to allow Tibau to control his head and arms, so Griffin would almost immediately just stand right back up. Griffin is one of the more accurate strikers. He never had Tibau in trouble despite landing some solid blows and bloodying him, but his strikes found their way around or through his defenses all night. Griffin usually has more exciting matches; today he was merely efficient. Griffin won the decision easily, 30-27 on all three cards. Above average.
Ricardo Almeida vs. Rob Yundt 1R 1:08. Almeida returned after nearly a four year absence, looking sharp as ever and extending his win streak to seven. Almeida scored the takedown and began striking from a distance, jumping on the chance to apply the guillotine when Yundt tried to sit up and drive Almeida to gain top control. Yundt had his arm inside, but Almeida's technique is so good it didn't matter.
Nathan Marquardt vs. Jeremy Horn 2R 1:37. The stronger Marquardt was winning the takedown battles as expected. Early on it looked as though Horn was in for a long night, as he was uncharacteristically taking some big shots in ground and pound. Marquardt also hurt Horn with an elbow out of the clinch. Even though the round ended upon completion, Horn seemed to gain momentum from a great omoplata reversal. Early in R2 he caught enough of Marquardt's leg rebounding from a low kick to trip him up. Horn was looking to pass, but Marquardt pushed him off with his feet, allowing himself room to stand up. Horn charged right back at Marquardt thinking he'd take him right back down, but walked right into a standing guillotine that forced him to tap. Good match.
Tim Boetsch vs. David Heath 1R 4:52. Wrestler Boetsch, who wasn't even training for another opponent, took the fight on 10 days notice. You'd expect if anyone was going to take the other apart in standup it would be striker Heath, but Boetsch literally put on a clinic of how to land a high percentage by utilizing fakes, feints, and a wide variety of strikes to all four quadrants. Boetsch landed several good front kicks, and did a lot of damage with series of knees. After one of these flurries he did a shoulder throw where he heaved Heath as though her were a rag doll. The way Heath landed on his neck I thought he was going to be seriously injured, but in any case he was done for the night as Boetsch followed up with some punches for the TKO. Heath isn't much and Boetsch hasn't fought anyone notable except Vladimir Matyushenko, who he lost a decision to, so I don't want to get too carried away, but he certainly looked like the real deal. Enjoyable albeit one-sided match.
Frank Mir vs. Brock Lesnar 1R 1:30. How fitting that Barroid Bonds finally shows up for a card featuring Crock Lesnar; the obvious disinterest in the steroid policy UFC's latest acquisition entails making it all the more obvious that George Mitchell should follow. I can't put into words how sickened I am to see Lesnar in UFC at all, much less walking right in to the featured match. I haven't been this pissed off since Dana White decided the proper way to handle Roid Warrior Tim Sylvia's positive steroid test was to hold up the title he didn't win fairly in the first place until he could finally pass a drug test. At least Mir is a good opponent to expose Lesnar, as the wrestler's only skill would likely be negated by Mir's ability to work from his back. Lesnar took Mir down immediately, and was all jacked up firing away with short rights and hammerfists. It took him less than 30 seconds to get a point taken away for an illegal punch to the back of the head. At this point they cut to Vince McMahon so he could assure us it wasn't roid rage. Just kidding. With Mir off balance rebounding from his low kick, Lesnar knocked Mir down with a couple of straight rights and flurried with hammerfists. However, he didn't bother controlling Mir, who failed with an arm bar but at least was able to get guard. After another failed arm bar Lesnar stood up and tried to pass, but Mir kneebared him for the win. Unfortunately for Lesnar, there's more to this type of fighting than laying down when Vince says so.
Interim Heavyweight Championship: Antonio Rodrigo Nogueira vs. Tim Sylvia R3 1:28. Vintage Nogueira, starting slowly and getting hurt but always weathering the storm and making the comeback. As many times as Nogueira has been rocked early, it's amazing his four losses are all via decision. Nogueira's problem obviously was getting the giant to the mat. He only had one takedown in the fight, and it was at the R1 bell. Sylvia did what he does, slow boring methodical boxing. Nogueira didn't pressure Sylvia early, which is where Sylvia is at his best as he's a very accurate puncher if you allow him to sit back and pick you apart. Sylvia put Nogueira down with a left hook/right cross combo and had a brief flurry in ground and pound, cutting Nogueira around the left eye. Sylvia made a smart move standing up and pressuring him with boxing rather than staying in Nogueira's guard and allowing him to recover. Still, while Nogueira was probably in some trouble mid first round, by the last minute he was recovered and Sylvia was starting to fall into his tired and lazy ways, failing to shift his weight into the blows and throwing his lazy arm punches. Nogueira faired better in standup in R2, but Sylvia continued to stuff his takedowns, which all too often were deliberate and uninspired, and land enough blows to win the round. Finally in R3 Nogueira pulled guard. As Sylvia had utilized the tactic of standing out of Nogueira's guard a few times, Nogueira set up a sweep that counted on him reverting to form. This time when Sylvia raised his left leg, Nogueira pulled it right back down with his arm and rolled him over, immediately passing into side mount. Sylvia exposed his neck while scrambling, and Nogueira typically closed on it before you could blink, locking the guillotine choke submission. For a Sylvia fight this was one of the best, but for a Nogueira fight this was one of the worst. It had a few highlights, but the second round stunk and basically it was the anticipation of when Nogueira would get an advantageous position on the ground and force Sylvia to tap. Probably it's a better fight if you have more respect for Sylvia than I do, which doesn't take much. As far as I was concerned, if Mirko Cro Cop couldn't knock Nogueira out at PRIDE The Final Conflict 11/9/03, Sylvia wasn't going to do, which meant Sylvia's chance was the unlikely event that the size difference would essentially result in 5 dull rounds of standup.
Chris Lytle vs. Kyle Bradley R1 0:33. Lytle quickly overwhelmed Bradley with strikes. Bradley shot in desperation, but Lytle sprawled away and landed a series of right hands for the stoppage. Bradley was so out of it he thought referee Yves Lavigne, who was checking him out just after the finish, was his opponent so he pulled guard.
Keita Nakamura vs. Rob Emerson 3R. Very close fight. Each round could have gone either way. Emerson was the more accomplished striker, throwing combinations that utilized both hands and feet. He looked sharp early landing some crisp blows, but he's mainly a counter puncher. His accuracy went way down after R1 Nakamura when adjusted to his style, slipping the jab and getting away rather than standing in front of Emerson. Nakamura is a very consistent fighter with good cardio. Emerson's focused heavily on his stamina as he feels it's the root of all his previous losses, but Nakamura clearly had more in the tank in R3. Nakamura had his moments, usually toward the end of the round, which could have resulted in him stealing them. The one big blow of the fight was a knee Nakamura landed toward the end of R1. Nakamura had 4 takedowns to Emerson's none, but as his guard pass cedes any body control Emerson would just stand up. Even though Nakamura wasn't able to get anything going on the ground, at least he showed this dimension was in his arsenal, with a late takedown in R3 that could have resulted in him stealing that one as well. I normally don't favor rewarding meaningless takedowns, but in a fight where no one had any major success they could have been the difference. Nakamura seemed to take a far bigger beating than he did due to having a bloody nose and cut under the eye, but the cut was actually caused by the back of Emerson's elbow grazing him as Emerson was scrambling away after escaping to his feet. I think Emerson is the better fighter, but Nakamura probably stole two rounds. It should have been 29-28 one way or another. One judge had it that way for Nakamura, but the other two had it 30-27 Emerson. Pretty good match.
BACK TO QUEBRADA REVIEWS


* MMA Review Copyright 2008 Quebrada *