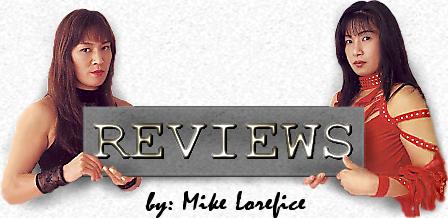 UFC Fight Night 12
1/23/08 Las Vegas, NV Palms Resort & Casino
Nate Diaz vs. Alvin Robinson 1R 3:39. The Diaz brothers are always fun to watch because their style is perpetual motion, keeping the pressure on their opponent by forcing them to constantly defend their attempts. Good short ground match with one excellent segment of reverses where Diaz got bucked twice within 30 seconds trying to transition to full mount. The first time he applied an omoplata, which resulted in him ending up maintaining the top as Robinson was forced to roll to alleviate the pressure. Robinson started his ground and pound after the second reversal only to get submitted in a triangle choke.
Thiago Tavares vs. Michihiro Omigawa 3R. Tavares is a rare BJJ expert with a good takedown. In R1 he put Omigawa to the mat at will, but Omigawa seems excellent on defense, regularly getting back to neutral position and returning to his feet. Being a judo star, Omigawa is willing to give his back in standup looking for the throw, but Tavares used this opportunity to jump on it and take him down. Again, Omigawa showed high quality defense, as Tavares had the hooks in a few times but didn't even threaten with the rear naked choke. R1 was pretty dominant for Tavares, throwing Omigawa around and getting excellent positions on the mat, though Omigawa would take them back before suffering any damage. Omigawa stepped up his takedown defense and sweated enough he was slippery, resulting in Tavares having to work really hard for the takedown in the last two rounds. Once Tavares landed a right hook then went right into the takedown, but generally the fight was close to a stalemate in the final two rounds. R1 was fairly exciting, but R2 was mostly inactive standup. Tavares landed a handful of good strikes, but wasn't the least bit aggressive. Tavares cut Omigawa badly late in R3 with a grazing up kick, but I thought Omigawa won a very close, and not particularly eventful R3 on control. In any case, though a game competitor, Omigawa didn't do any notable damage the entire fight so it was an easy decision for Tavares. Pretty good, mostly for the first round, but also disappointing because they were too conservative.
Patrick Cote vs. Drew McFedries 1R 1:44. McFedries hits exceptionally hard. He's the kind of guy you think you want to strike with until you take a few of his blows. Cote has an excellent chin and never seemed to think twice though. McFedries certainly should have hurt him with a stiff left hand. He came in thinking he had and got into an exchange with Cote, who proceeded to knock him out with a right uppercut and left hook combo plus a few subsequent punches.
Kurt Pellegrino vs. Alberto Crane 2R 1:55. Crane is a BJJ expert who is still learning the standup game. He surprised and shocked Pellegrino with a left high kick at the bell to the point Pellegrino thought it was a punch. Pellegrino was bleeding badly as his teeth went right through his lower lip on this, essentially leaving a hole. It looked as though the match would only last 10 seconds as Crane immediately applied a guillotine choke to his rocked opponent, but Pellegrino slipped out and controlled much of the rest of the fight. Pellegrino is the much better puncher, both in standup where he can land fluid combos and on the ground where he go the stop. I think Herb Dean made a bad call as a leaning Pellegrino punched down on Crane, connecting square in the eyeball. I don't think Crane was hurt that badly, but his reaction of turning and covering led to Dean saying calling it off due to Crane failing to defend himself. Good start, but the finish somewhat ruined it.
Mike Swick vs. Josh Burkman 3R. Burkman insisted on taking Swick down, but Swick stonewalled him all night. Kudos to Swick on excellent takedown defense, but it made for an amazing bore! I can only take so much of two guys hugging each other with one's hand in the other's crotch. Swick did alright striking when he had distance, but he's a guy who is known for his combinations, and tonight he wasn't even trying any. I'm not sure if that was due to moving down to 170 leaving him a bit lethargic, being tired from constantly having Burkman leaning on him trying to throw him down, or simply respecting Burkman's punching power and takedown ability. Swick hurt Burkman once with a left high kick, but just stood there and watched the moment pass him by. Swick won a majority decision. All the rounds were close, and one could make a case that Burkman won, but frankly neither deserved the victory.
BACK TO QUEBRADA REVIEWS


* MMA Review Copyright 2008 Quebrada *