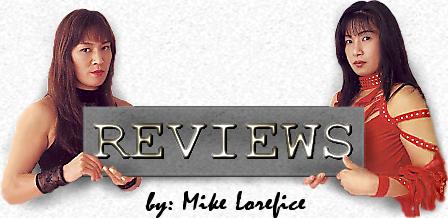 UFC 72: Victory 6/16/07 Belfast, Northern Ireland Odyssey Arena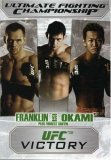 Stevie Lynch vs. Dustin Hazelett R1 2:50. Hazelett showed improved boxing, quickly cutting Lynch under the eye with a stiff jab. Lynch slipped throwing a roundhouse kick, and Hazelett charged forward with punches, knocking Lynch back down and busting his nose open with a flurry. Hazelett applied the anaconda choke for the win.
Colin Robinson vs. Eddie Sanchez. A very good street fight, but a technically poor MMA match. They showed heart, but not much in the way of skill or stamina. Clinching is generally more tiring than most other aspects of MMA, and it was a clinch battle where both fighters were very active punching and bringing knees from the clinch. Still, only the worst fighters - the Tank Abbott's and Akebono's of the world - are gassed 2 minutes into the fight. Robinson hurt Sanchez with a right hook and took his wobbly opponent down, flurrying from the mount until he punched himself out. Sanchez practically begged Robinson to armbar him. Robinson tried his best to instead attain the stoppage with punches, but when he had no more left in him he reverted to screwing up the armbar, failing to pin Sanchez's head to the mat by bringing his right leg over Sanchez's face. This not only lessened Robinson's leverage, but also allowed Sanchez to turn to his knees without much resistance and begin bringing elbows. Robinson showed no ground defense, but luckily there wasn't much time left in the first. It didn't matter as Robinson had nothing left for the second, which practically started where R1 left off as Robinson was mounted after eating a right hook at the bell. This time Robinson didn't have the clock in his favor, so the fight was soon stopped when Robinson displayed the same inept "defense". The action was good, but the fight belonged on the rookie circuit. Pretty good match.
Marcus Davis vs. Jason Tan. Davis took some kicks trying to time Tan's attack. When Tan tried to throw a left hand, Davis landed a right hook. Tan collapsed after a slight delay and Davis pounced on him for the finish.
Ed Herman vs. Scott Smith R2 2:25. Herman said he was going to stand with Smith, but was smart enough to dominate him on the ground instead. Herman would take Smith down and beat him up with ground and pound, but Smith would escape when Herman tried to take his back. Herman's elbows were particularly nasty, gashing the bridge of Smith's nose badly in the 1st then reopening the cut in the 2nd. Herman finally succeeded in taking Smith's back after Smith tried for a leg lock, but Herman negated it with one of his own. Herman applied the rear naked choke, but Smith slipped out and began pounding away only to have the round end seconds later. Smith finally showed some takedown defense in round 2, trying a half guillotine, but Herman eventually freed his neck and began blasting away with elbows. Smith dodged an elbow and tried to reverse, but Herman took his back and this time finished him with the rear naked choke. Though it was Herman's night, Smith is a resilient fighter who always makes it interesting. Good match.
Clay Guida vs. Tyson Griffin 3R. Probably the best UFC match of 2007. A wild, relentless action packed battle for position with endless countering and constant transitions into crazy positions. Though both are first and foremost wrestlers, they used every ounce of their creativity and diverse skill set trying to secure an advantage that was not to be had. Both kept a fantastic pace and made defense exciting, scrambling for position and countering with submission. Guida may have the most amazing stamina in MMA. Who else can spend the better part of 15 minutes shooting for takedowns, and have the energy to jump around in between rounds to boot? Guida may have been the aggressor, but Griffin sprawled and scrambled to negate and offset with the best of them. I don't know how you pick a winner in a such a bout, as they essentially took turns thwarting each other. Griffin's balance is unbelievable. Guida would have been able to take just about anyone else down cleanly with some of his single legs, but Griffin could land solid right hands while Guida was holding one of his legs in the air, then apply a guillotine. Even more impressive was the time Guida actually got under Griffin's leg and lifted it above his shoulder (as if to stretch Griffin so he could deliver axe kicks), but still couldn't get Griffin off his feet. The takedown defense led to segments where they opened up with punch combinations. If there was an advantage in the match, it went to Griffin in standup, as he landed a few good shots here and there before Guida got hold of him yet again, particularly a knee in the third round. Griffin tried a belly to back suplex, but Guida landed on top. Guida had a kneebar, but Griffin hammered away with hooks then countered with a heel hold only to have Guida spin out and take his back. Guida applied the rear naked choke, but Griffin stood and exploded forward, smashing Guida's head into the canvas. Guida hung on though, getting a body triangle, but round 2 ended. Guida got behind Griffin again in round 3, but Griffin rolled forward so Guida was on the bottom then elbowed his way free. Griffin tried a heel hold, but Guida broke it with backfists. Griffin won a controversial split decision, but it was the kind of match where everyone won. Excellent match.
Jason McDonald vs. Rory Singer R2 3:18. Singer had a good first round, holding McDonald's takedown off for a few minutes then showing some nice knees. McDonald seized that opening to get Singer to the mat, but when he tried a standing guard pass Singer landed some good up kicks and was able to stand after scooting McDonald back with his legs when McDonald tried to punch. Singer cut McDonald with more Muay Thai knees and had a triangle when the round ended. McDonald turned the fight with a quick 2nd round takedown, bringing ground and pound. After passing with the can opener, McDonald rocked Singer with mount punches for the stoppage. Average match.
Forrest Griffin vs. Hector Ramirez 3R. It's easier to beat a Dog when he's Sick, but Griffin gave his best performance thusfar, being far more elusive to avoid receiving big strikes after landing them. As always, Griffin kept the pace high and provided quality action. Griffin engaged with crisp combinations, doing a nice job of changing levels, then escaped before Ramirez could counter. He picked Ramirez about, taking his legs with low kicks and landing several effective uppercuts. Ramirez hung with Griffin in R1, outboxing him early including landing a nice left hook. However, Ramirez told his corner he couldn't feel his left leg before the start of the third, a round where he noticeably lacked his previous explosion due to limping. Ramirez just tried to box, but Griffin would disengage when he came forward then come back at the predictable one-dimensional puncher with fluid and diverse combos. Good match.
Rich Franklin vs. Yushin Okami 3R. Both are oversized middleweights who fight southpaw, so their usual advantages of being unorthodox and overpowering were negated, resulting in a whole lot of nothing. To make things far worse, Okami didn't seem to remember he was in a fight until the third round. The first two rounds were simply dreadful with Franklin trying to strike, but Okami simply disengaging to regular boos. Okami was supposed to be looking to counter, but it took him 9 minutes to actually catch Franklin with a straight when Ace came in to kick. Okami was also supposed to be looking for the takedown, but he made 1 attempt in the first two rounds! Okami came out with a flying knee to start the third, and although he missed it marked the arrival of the real Okami. Okami finally took Franklin down, having full mount for a brief period but Franklin was able to keep him at bay by getting his butterfly guard. Okami tried a guillotine after Franklin escaped, but Franklin slipped out and took control only to have Okami Kimura him. Okami switched to an omoplata, but Franklin rolled to his back, eventually escaping after some scary moments. Okami clearly won R3 with the only legitimate finishing attempt of the fight, and would have won the fight under the better PRIDE scoring system that judges the fight as a whole due to Thunder being the only one who actually did anything of note. Okami blew it by giving away the first two soporific rounds though sheer passivity, losing 29-28 on each scorecard. The exciting third round elevated the contest to below average.
BACK TO QUEBRADA REVIEWS


* MMA Review Copyright 2008 Quebrada *