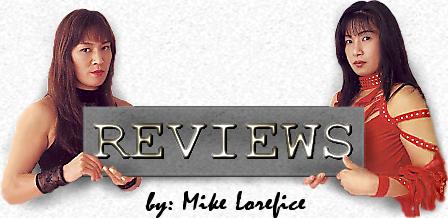 UFC 71: Liddell vs. Jackson PPV
5/26/07 Las Vegas, NV MGM Grand Garden Arena
Wilson Gouveia vs. Carmelo Marrero R1 3:06. Marrero, who dropped down from heavyweight, was supposed to have the standup advantage, but was hurt by a few big low kicks. A stunned Marrero was backpedalling from Gouveia's strikes with his head down hoping for an opportunity to shoot, but Gouveia cracked him with a knee. Marrero was cognizant enough to get guard, but Gouveia was punching him from his knees, and when Marrero sat up to pull Wilson close he guillotined Marrero for the win. An impressive win for Gouveia as we've known he's dangerous on the ground, but here his standup more than set up his submission game.
Din Thomas vs. Jeremy Stephens R2 2:44. Thomas used his boxing to counter into wrestling, exploding under Stephens' punch for a takedown. He proceeded to control almost the entire round, taking positions at will and patiently looking for the submission. Thomas tried for the rear naked choke for quite a while, but Stephens blocked, coming to life with some explosive ground strikes when he turned out. Though Thomas had dominated and won the round, the late flurry had Stephens confidence soaring, and he came out with an early spinning backfist. Stephens took the top when Thomas' takedown failed, but Thomas made a great quick and flexible move to arm bar him while he was trying to ground and pound. Stephens protested that he never submitted, but no good would have come out of allowing it to continue any longer. Good match.
Alan Belcher vs. Sean Salmon R1 0:53. Belcher took the fight on two weeks notice, moving up a weight class. That's usually a tough thing to do against a strong wrestler, but luckily for Belcher this one was way overmatched in standup and had no choice but to shoot right away, exposing his neck to the guillotine choke in the process.
James Irvin vs. Thiago Silva R1 1:06. Irvin knocked Silva back into the cage with a right straight then knocked him off his feet with a leg sweep. Silva swept him almost immediately though and went for the takedown. Irvin defended it wrong, trying to keep his foot planted as he was dragged sideways, which resulted in an awkward landing where all the weight went against the joint, likely causing a ligament or two to snap. Irvin was in great pain, tapping immediately, with Silva for some reason soon acting as if he'd accomplished something.
Chris Leben vs. Kalib Starnes 3R. Leben got off to the quick start in this striker vs. wrestler matchup, cutting Starnes from the left hands he was landing regularly. The problem for Chris the Clown is while he was able to doink Starnes with a number of punches of average force, he was missing all his power shots, and wasn't throwing anything in combination. Starnes got hold of Leben a few times, but wasn't able to take him down until he caught him off balance having missed a left high kick and a wild spinning backfist. Starnes had a minute, but didn't do anything until the last seconds, flurrying when Leben tried to stand up against the cage. Starnes faired better in round 2, landing a big right straight to open up the takedown. He was more aggressive this time, trying to drop down with punches, but Leben was quick enough to scramble to his feet. Starnes was sucking wind by the middle of round 2, and Leben just kept coming with his strikes, pushing the pace even more in round 3. Leben clearly hurt Starnes in the 3rd, buckling him with a liver kick, but made a crucial mistake going to the ground and calmly resting on the top. Starnes recovered and reversed, but was typically passive in Leben's guard. This time he almost succeeded with his standing guard pass, but was so tired he was too lazy to pull his leg out of Leben's very open half guard and fully claim side mount. Leben was spent by this point as well, but he was clearly the aggressor in the fight. Starnes may have connected with the best shot, but Leben probably outlanded him 10-1 in standup, with neither showing a ground and pound that was worth a damn. Leben didn't strike to his capability, but the majority of the fight was standup and Starnes mostly did lay and pray on the ground. Starnes won a unanimous decision, I guess based on octagon control. Pretty good match.
Keith Jardine vs. Houston Alexander R1 0:48. Joe Rogan thought Jardine hurt Alexander early, but I'm not so sure. It seemed as though he might have gone down from bending back so far trying to avoid the left hook that followed a solid right body blow. In any case, Jardine pressed trying to capitalize, but when they clinched Alexander brought several of his heavy right hands over the top, throwing in some nasty uppercuts to finish The Dean of Mean off.
Ivan Salaverry vs. Terry Martin R1 2:04. Salaverry looked good early, landing low kicks and eluding Martin's punches. Martin landed an overhand right and backed him into the cage, locking Salaverry up. Salaverry initially blocked the takedown and was looking for a Kimura sweep, but Martin slammed him on his head and landed a few hammerfists for the questionable stoppage.
Karo Parisyan vs. Josh Burkman 3R. As usual, Parisyan did his best to save a lackluster UFC card, delivering the best fight on the show. Parisyan has become a very good standup fighter, as he's too elusive for his opponent to hit often and is very accurate on his counters. The unfortunate result of Karo's getting better on his feet with each fight is his matches aren't as exciting as they used to be, unless for some reason you prefer kickboxing to judo throws. Parisyan did have one great hip throw and pulled off his patented Kimura sweep in this fight that was a nice mix of technique and fury. But for the most part Parisyan broke Burkman's will in standup. In particular, Burkman thought he hurt him with an overhand right mid round 2, but Karo answered with a few right hooks of his own, sucking the life from his opponent. Burkman was breathing heavy in round 2, but did fair slightly better in the third. Still, Karo's submissions led to an escape, and that early takedown was the last success for Burkman. Parisyan has such control, balance, and hand strength it's too hard to take him down if you don't catch him on the initial burst, as the longer you fight for it the better chance you have of getting thrown. They swujng for the fences from the outset, but Burkman couldn't maintain the pace. He put up a good fight, but lost every round to a far more skilled and better conditioned fighter. Good match.
UFC Light Heavyweight Championship: Chuck Liddell vs. Quinton Jackson R 1 1:53. Rampage is several steps above the Babalu's and Tito Ortiz's Liddell usually feasts upon, and his abilities have grown exponentially since their 11/9/03 PRIDE match while Chuck has remained predictably stagnant. Rampage knew the game Liddell would try to play, and wasn't going to go along. Liddell tried to make Rampage pursue him, but Jackson stayed in the middle of the octagon. By refusing to throw when Liddell was running, Jackson soon forced Chuck to come back to him and engage. Liddell landed a left body hook that Jackson ducked, expecting Liddell to go high, but he exploded up and over Liddell's arm with a huge right hook and pounced on Liddell with punches for the stoppage. Liddell was dissatisfied with John McCarthy's call, but I think mostly because he didn't know what hit him as he was so out of it he didn't even comprehend why Jackson got off him and started celebrating.
BACK TO QUEBRADA REVIEWS


* MMA Review Copyright 2008 Quebrada *