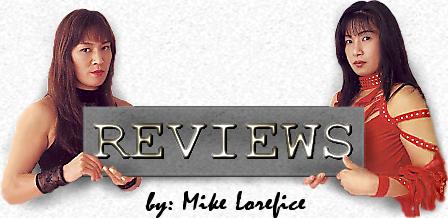 Strikeforce 42: Rousey vs. Kaufman 8/18/12
San Diego, CA Valley View Casino Center
Meisha Tate vs. Julie Kedzie R3 3:28. Tate seemingly had a tune up match to make sure her dislocated elbow was recovered and see if she'd be rematching Ronda Rousey from 3/3/12 or finally getting a chance to avenge her 5/15/09 loss to Sarah Kaufman. Kedzie was well prepared though, and did a great job of not only sprawling, but making Tate pay for her takedown attempts either by dropping down and landing punches or kicking her when she was shooting. Kedzie took advantage of the time she had on her feet, landing 46 power strikes to just 11 for Meisha. It turned out to be a really entertaining fight that was far more competitive than anyone would have expected, with veteran Kedzie stepping up and truly giving one of her best performances. Kedzie was certainly not without without flaw, particularly falling into the trap of not just standing up when she had the advantage/opportunity on the ground, which allowed Tate to eventually take over and try for submissions. Kedzie won the first round, hurting Tate early with a left high kick and landing a lot of good punches as she beautifully avoided Tate's takedowns. Kedzie knocked Tate down with a side kick late in the first and took the top, but Tate swept from a triangle and shifted into an armbar. Kedzie was saved by the bell, but instead of taking note made more or less the same mistake in round 3. Tate's hip toss failed in the second, but she still tripped Kedzie up in the process. Kedzie tried for submissions, but when Tate finally got their legs untangled she was able to choke Kedzie from the side, but lost the battle to improve position, with Kedzie getting to her back to alleviate the pressure. Kedzie did a great job of using the low kick to open up the high kick, dropping Tate with both in the 3rd. I was impressed that Tate wasn't knocked out from the high kick because Kedzie not only timed it perfectly, but landed it as a counter to Tate's takedown attempt, using Tate's momentum against her. Kedzie followed Tate to the ground, setting Tate up for an extremely lengthy armbar attempt that just became a battle of wills. Kedzie was able to stay on her knees for ages, but Tate wouldn't release, and finally she turned Kedzie over. Kedzie's snuck her head out momentarily, but then moved the wrong way, adding to the pressure on the joint and forcing her to finally tap. Really a tough loss for Kedzie, as she beat Tate up and negated her more often than not, but once again Tate's toughness and desire to win proved to be a lot of what makes her a standout fighter. Good fight.
Ovince St. Preux vs. T.J. Cook R3 0:20. Not the best technical fight you'll ever see, but the first round, in particular, was some kind of wild, all out brawl. OSP pursued Cook aggressively and was really pounding him, but Cook would tire OSP out with his head and eventually come back when OSP couldn't punch him anymore. It looked like OSP would get the stoppage right off the bat when he knocked Cook down with a left hook and swarmed him with punches, but Cook got back to his feet just before the fight was stopped and eventually began to fire back with good rights and uppercuts. The first round was just a huge flurry of action because one would go off as soon as the other slowed down. The rest of the fight wasn't so great because Cook actually proved human, and thus could only block so many punches with his head. OSP landed a big left high kick in the second and got a takedown, mounted, and scored with some punches, but Cook was moving his head and throwing from the bottom. Cook was so exhausted he wasn't really there to start the third. He didn't react at all to OSP's left hook, and just went crashing to the mat, back and head bouncing off the canvas, for the knockdown. Good match.
Anthony Smith vs. Lumumba Sayers R1 3:52. Fan friendly ground match with fast, back and forth scrambling. It didn't seem to matter who got who down or what position they had, as someone would counter in a few seconds, and eventually they'd wind up back up on their feet, starting all over again. Smith seemed the better striker, landing a few powerful shots and cutting Sayers forehead, so it wasn't surprising that Sayers was willing to pursue him to the mat when Smith slipped. Sayers stacked right up and tried to ground and pound, but just fell right into Smith's triangle for the submission. Entertaining while it lasted.
Tarec Saffiedine vs. Roger Bowling 3R. Saffiedine defended all 7 of Bowling's takedown attempts, and was the better technical striker. Bowling had more power, but neither were landing all that much, and really, this fight was just sort of there. Saffiedine's main advantage was his kicks, and they somewhat contributed to Bowling being slowed in round 3 as usual. All in all, Saffiedine only landed 9 more strikes than Bowling; his winning all 3 rounds was more that he looked slightly better doing it. It helped that he had rear mount and got the choke just before the third round expired, but as it as a 30-27 decision the fight was already won by that point. Average match.
Jacare Souza vs. Derek Brunson R1 0:41. Jacare trains with Anderson Silva, Junior Dos Santos, and the like, and supposedly all his training partners have been talking about his standup. He certainly gave them a lot to be impressed about here, as he quickly dropped Brunson countering a left straight with an overhand right. Jacare figured Brunson was done, but Brunson managed to get to his knee, so he had to land a few more punches to induce the stoppage.
Strikeforce Women's Bantamweight Championship Match: Ronda Rousey vs. Sarah Kaufman R1 0:54. You know what Rousey is going to do, but you still have to stop it, and so far nobody has. Rousey changed it up a little, surprising Kaufman by rushing her with punches to open up the clinch. Once Rousey got hold of Kaufman it was more of the same, getting the takedown and going right into the armbar. Kaufman held her off for a little while, but had no counter so it was only a matter of time before Rousey straighened it out for her first successful defense.
BACK TO QUEBRADA REVIEWS


* MMA Review Copyright 2012 Quebrada *