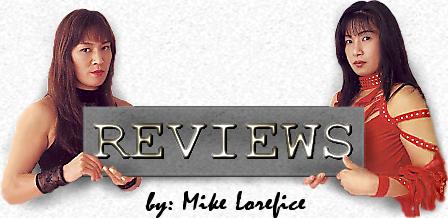 Strikeforce 40: Barnett vs. Cormier 5/19/12 San Jose, CA HP Pavilion
Guto Inocente vs. Virgil Zwicker 3R. Crazy standup slugfest with Zwicker looking ready to get knocked out within minutes, but somehow persisting on as a punch drunken master for the full 15 minutes. Inocente landed 75% of his strikes, but eventually kicked himself out on Zwicker's head, and it was Zwicker who had more left in the 3rd round, pushing the pace and pressuring Inocente. There was no comparison between the standup ability of the two. Inocente had the power, the setup, the deception, especially the technique. Zwicker didn't allow Inocente stopping his takedowns, or standing up immediately, or even avoiding his wild showy strikes almost before he even threw them phase him though. The guy was 300% heart, and no matter how groggy and wobbly he looked, he kept walking through huge high kicks, clinch and jumping knees, spinning backfists and the like to the point that after a while you wondered if Inocente was going to hurt himself hitting Zwicker. I have no idea how Zwicker withstood all this punishment and maintained consciousness, but the gap between the two lessened with each round, and Zwicker actually got the third from 2 of the judges. Inocente won a unanimous decision. Good match.
JZ Cavalcante vs. Isaac Vallie-Flagg 3R. Cavalcante got off to a great start, displaying sharp striking and good wrestling. He landed a big right hand early, but Flagg was always ready to answer. He immediately came right back with a jumping knee, a big weapon he used repeatedly throughout the fight. JZ also had an awesome takedown where he tackled Flagg halfway across the cage. Cavalcante was showing more patience, but just as you were beginning to think he was back, restraint gave way to fatigue, and Flagg, who trained in altitude, was just warming up. Flagg got stronger with each round, and though Cavalcante had the advantage with 2 takedowns to none, it was the clinch aspect of wrestling that was the more important factor, with Flagg winning all the in close battles and really using these to further gas Cavalcante. Cavalcante easily won the first round, but Flagg took a tight second round, and the third was out and out domination as he landed a whopping 81% of his strikes. Flagg was not only better conditioned, but simply much more efficient and effective fighter because he was in shape to go the distance, connecting on 61% of his strikes overall to Cavalcante's 33%. Vallie-Flagg won a split decision. Good match.
Chris Spang vs. Nah-Shon Burrell R1 3:25. Spang dropped Burrell with a left hook. Burrell got up, but was pretty much out on his feet and Spang never gave him a chance to recover. When Burrell would drop his head, Spang would grab it and land series of clinch knees. When Burrell would take his head back, Spang punched the head until Burrell dropped it again to open himself up to more knees. Josh Rosenthal eventually stopped it after Burrell just collapsed from the accumulation of knees.
Rafael Feijao vs. Mike Kyle R1 0:33. Feijao was on a mission to avenge his loss to Kyle in his Strikeforce debut on 6/6/09, a match he dominated early then gassed because he hadn't learned how to cut weight. Stamina didn't matter here though, as Feijao was opportunistic, seeing Kyle's head was low from ducking his right hand, he cracked him with big knee and followed with a jumping guillotine for the submission. It all went perfectly until Feijao's drug test came back positive, causing the CSAC to rule the bout a no contest.
Strikeforce Lightweight Championship: Gilbert Melendez vs. Nick Thomson 5R. Thomson may have barely fought in the past year and a half, but he was once again in top form against Gilbert Melendez, with both bringing out the best in one another. At the start of their trilogy, Melendez was a recklessly aggressive fighter who plowed forward, willing to take a punch or two to land one. Melendez changed his style to a more intelligent, counter punching base after losing to Thomson in their first fight at Strikeforce: Evolution 12/19/09. Their styles are more similar now, and the fight threatened to not be the memorable encounter their first two were, getting off to an incredibly slow start as both were hesitant to initiate during the first 8 minutes. Melendez was the much more aggressive fighter of the two, throwing almost twice as many strikes as Thomson at 395 to 204, though only actually landing 30 more. Melendez could win the fight in his typical style of holding the center of the cage and being active, so it was more up to Thomson to be aggressive. When Thomson pressed forward with his combinations, he was scoring and backing Melendez up, but when he sat back he got hit. The first round was very close, and I agreed with Pat Miletich that it was a draw as there was just nothing there that really warranted deciding the fight, though I figured Melendez would get it because he was the more active of the two. The pace picked up tremendously after Thomson was poked in the eye 3 minutes into the second, and from there it was an excellent back and forth match with very clever, high level techniques and extremely little between the two. Melendez won the 2nd and 3rd with aggression and a takedown, but he was already looking like he was losing. By the forth, he had cuts around both eyes, and his face was generally in rough shape, while Thomson didn't appear to have sustained any real damage. Melendez got the first takedown in the 4th, but Thomson turned the fight with a takedown with just over a minute left, tripping Gilbert up with a leg sweep then jumping on top. Thomson took Melendez's back, and might have got his arm under the chin if Gilbert didn't dive into the cage. Nonetheless, Thomson cranked away at the neck for the final minute, switching from one arm to the other to try to secure the finish. Thomson's confidence rose, and he fully let loose in the 5th round, the quickest paced and best of the fight. Neither man showed any signs of fatigue, and they really had some good exchanges here. Thomson had a takedown in the final minute, but basically just rode Melendez. I'm glad it didn't come down to a point deduction for gouging, but it was kind of ridiculous that Melendez got away with poking Thomson in the eye on 3 different occasions. In any case, it really came down to the first round, and perhaps that Melendez is the money fighter in the promotion while Thomson is mainly meaningful because of his memorable matches against Melendez. I had it 48-48, but the stats bear out a Melendez victory with his activity and his 5 takedowns to 3, though Thomson was the one who came closest to finishing. Melendez won a 48-47 split decision. Very good match.
Heavyweight Grand Prix Final Bout: Daniel Cormier vs. Josh Barnett 5R. The evolution of Daniel Cormier continued to be the story, showing a huge improvement in his striking footwork. Cormier was simply too athletic for Barnett. He was not only quicker and much better reacting, but his movement, angling, and level changing kept Barnett off balance and denied him his size and reach advantage. Barnett never got his kicks going, and in fact it was Cormier who repeatedly landed high kicks to his much larger opponent. They threw heavy leather from the outset, keeping a high pace for heavyweights. It was largely an entertaining contest even though it was one-sided. Cormier was showing sharp counter striking, and Barnett broke his left hand in the first round when he landed a left hook. Though Cormier's standup was the story, obviously his wrestling gave him a huge advantage, as he was able to take Barnett down at will and deny Barnett a position where he could utilize any of his submissions. Cormier made a particularly great reaction where he changed up from a single leg that Barnett stopped to a scoop slam. The closest Barnett came to hooking him was 2 minutes into the 4th round when he nearly transitioned into an Achilles' heel hold after getting taken down. Barnett's face was cut badly from ground elbows, with gashes under both eyes and on the nose and forehead. Stitch couldn't even come close to shutting the slashes in between rounds, and Barnett was leaking all over the canvas for half the fight. Barnett's heart didn't waver despite being so badly outmoved and outmaneuvered, but he didn't even come close to winning a round until Cormier shut it down in the 5th. Even then, Barnett could only chase. One judge did give Barnett the 5th round. Good match.
BACK TO QUEBRADA REVIEWS


* MMA Review Copyright 2012 Quebrada *