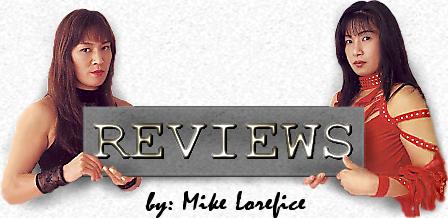 Strikeforce 38: Rockhold vs. Jardine
1/7/12 Las Vegas, NV Hard Rock Hotel & Casino
Tarec Saffiedine vs. Tyler Stinson 3R. Saffiedine fought a smart fight. He started off controlling a kickboxing match with his movement and skill, circling away then stopping and landing kicks. However, when he tried to work the clinch game, Stinson landed a big elbow that rocked him all the way across the cage and cut him badly under his right eye, which impaired his ability to defend Stinson's big left hands. Stinson was coming forward the whole time, but the elbow changed it from Saffiedine controlling a technical match to Stinson controlling a brawl. Stinson won the first round on damage and got off to a good start in the second, but Saffiedine turned the fight back in his favor with a takedown, cutting Stinson with elbows during a lengthy ground and pound segment. Saffiedine won the second and started the third off the way he finished with a takedown. Stinson was presenting no threat on his back and wasn't defending well, so Saffiedine was content to stay in Stinson's guard and pound away. Steve Mazzagatti gave Stinson a chance with a standup in the final minute, and Stinson did his best to take advantage of it, but was missing his haymakers. I saw no justification for giving Stinson the 2nd or 3rd round, but nonetheless Saffiedine wound up winning via split decision. Above average match.
Tyron Woodley vs. Jordan Mein 3R. Worst match of the year candidate! Woodley delivered 3 rounds of the gay lay. If you want people to hate MMA, force them to watch 3 rounds of Woodley make no attempt to advance position or get a submission or land a strike. Some judge was so horrified he actually gave Mein the fight in protest!
King Mo Lawal vs. Lorenz Larkin R2 1:32. Routine takedown and ground and pound victory for Mo. Mo was just too big, strong, and technical for Larkin, who might not have survived the first if not for a questionable standup by Kim Winslow. The fight was later ruled a no contest when Mo tested positive for a banned substance.
Robbie Lawler vs. Adlan Amagov R1 1:48. Amagov is a good, flashy striker, but knew his advantage was on the mat. He scored the quick takedown, but lost the position and a point when he delivered a crushing illegal knee to a downed opponent. Lawler got even, immediately gambling with the flying knee. It only grazed the top of Amagov's head, but Lawler immediately transitioned into position to finish him off with big ground punches.
Middleweight Championship Match: Luke Rockhold vs. Keith Jardine R1 4:26. Jardine stepped in for the injured Tim Kennedy, and was a much better opponent for young star Rockhold to further his career against because he isn't as quick or as good a mover as Luke and everyone knows he'll give his opponent ample opportunity to counter by attacking wildly. Rockhold was getting nowhere with flashy kicks early, but Jardine wasn't patient. When Jardine started winging wild overaggressive punches, Rockhold landed a good left hand counter and scored a flash knockdown with an overhand right to the ear that Jardine never saw. Jardine was never the same, and Rockhold knocked him down again with a short right hook then landed about 5 killer punches too many with a zombified Jardine leaning against the cage as Herb Dean admired Rockhold's handiwork and allowed Jardine to get pulverized.
BACK TO QUEBRADA REVIEWS


* MMA Review Copyright 2012 Quebrada *