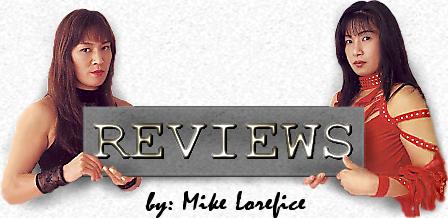 Strikeforce: Melendez vs. Masvidal 12/17/11
San Diego, CA Valley View Casino Center
K.J. Noons vs. Billy Evangelista 3R. These guys started a little slow with round 1 being more of a feeling out, but really turned it on in the final 2 rounds to have what was clearly the best fight of the night. Noons was better at a distance, but Evangelista was able to close the distance and win on the inside, mostly by landing short strikes, in round 1. Evangelista also consistently moved forward in the first, and had Noons backing until he ran out of room. Noons corrected this after the first. In rounds 2 & 3, Noons either held the center of the hexagon where he was able to win the exchanges by using his much more diverse striking game to keep Evangelista off balance and score out of positions others simply wouldn't be able to or circled left where he could dodge effectively then stop and land/counter. The pace was really good, and they were really throwing some leather in the final 2 rounds. Noons bled from the nose early in round 2, and Evangelista was cut later. Evangelista needed the takedowns later in the fight, but Noons defense was too good and the former champ progressively took over the kickboxing match as he just had too much variety and too much power. Evengelista won round 1, but Noons won round 2. Evangelista had a good standing D'Arce attempt midway through round 3 that Noons had to drop to the canvas and roll to escape, but otherwise was outgunned on his feet. Noons won a unanimous 29–28 decision. Good match.
Gegard Mousasi vs. Ovince St. Preux 3R. Mousasi was too big a step up in competition for OSP. He stalked OSP in standup, scoring with low kicks that had OSP staying so far away everyone could see his own punches coming from a mile away and I'm not sure they would have even reached Mousasi had he not bothered to move out of the way. Mousasi mainly outwrestled OSP because he had better technique and counters. Most of the fight took place on the ground, and Gegard was just a step ahead of OSP the entire fight. OSP did win a few scrambles, but usually Mousasi took control by making a move or two after OSP had stopped moving. Mousasi's big advantage was in ground and pound, where he was really picking OSP apart because OSP lacked technique on his back, and didn't bother to move his head. OSP had his moments such as taking the top after defending a Kimura. Actually, both had 3 dominant positions during the fight, but Mousasi was always a step ahead of him, quickly hitting the next counter that would take disadvantage to big advantage. For instance, Gegard no sooner escaped OSP's mount than had OSP in a crucifix and would have pounded him out had round 2 not ended. OSP did better in round 3, getting the takedown and spinning into mount and slipping out of an armbar and landing a good guard pass punch. This round was closer to a toss up after the first two were clearly Mousasi's, but every judge gave it to OSP. Mousasi won a unanimous decision. Above average match.
Womens Featherweight Championship Match: Cristiane Cyborg (Santos) vs. Hiroko Yamanaka R1 0:16. Yamanaka seemed to have no strategy, just exchanging with Cyborg and losing immediately, about as badly as possible. The roidiest man in women's MMA dropped Yamanaka with the third punch of the flurry, and was all over her. Yamanaka managed to get back to her feet before Cyborg could choke her out, but Cyborg landed a few big shots in the 2nd flurry for the stoppage. The fight was later ruled a no contest when Cyborg was finally caught juicing, her year suspension probably indirectly leading to UFC finally ending their sexist ways as no way Dana White would have touched it if MMA Chyna continued to be the face of women's MMA.
Lightweight Champion Match: Gilbert Melendez vs. Jorge Masvidal 5R. I didn't expect Masvidal to win, but I thought he'd bring a lot more to this fight, especially since it was all standup. Masvidal was so cautious and closed up. It was as though he was fighting not to lose badly, but by not doing anything beyond jabbing he lost every round easily, hence accomplishing what he was trying to avoid beyond taking a big beating. Masvidal is a tough fighter to take down, but Melendez didn't have to take him down because he was able to walk him down and crack him with left/right punch combos all night. The more Melendez hit Masvidal, the more Melendez was content to keep doing more of the same - he actually only tried 2 takedowns in 5 rounds - and the more Masvidal was afraid to let loose because Gilbert was hurting him. The number of strikes landed overall wasn't a ridiculous advantage for Melendez considering the fight wasn't really competitive, but Melendez followed every jab with 1 or 2 power strikes while Masvidal barely landed a power punch all fight, and just did nothing to threaten Melendez in the least beyond a few jumping knees. The champ was relaxed and just went about business, while Masvidal seemed to succumb to the pressure of the title fight, and wasn't really himself. Jorge had the speed, quicknesss, and movement you'd expect, but was rarely able to move offensively. Melendez made Masvidal pay for his strikes by landing a more powerful counter, whereas Masvidal almost seemed afraid to even pull the trigger on a counter. Masvidal's corner was no help, as they never fired him up or instilled any sense of urgency into him, not even in the 4th or 5th round when it was clear to everyone else in the world Jorge had no chance to win without finishing Gilbert. Masvidal didn't open up until the final minute of the fight, and even then, it was as much Melendez being aggressive even though he didn't need to be. It wasn't a bad fight so much as it was just tedious because Masvidal didn't do anything to try to break the losing pattern. John McCarthy proved he's a much better ref than judge by finding a round to give Masvidal. Below average match.
BACK TO QUEBRADA REVIEWS


* MMA Review Copyright 2013 Quebrada *