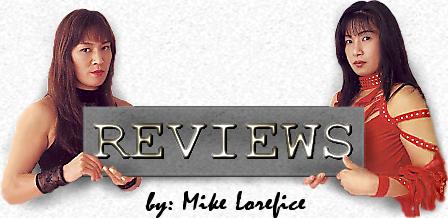 Strikeforce/M-1 Global: Fedor vs. Silva 2/12/11
East Rutherford, NJ Izod Center
Strikeforce World Grand Prix Heavyweight Grand Prix Reserve Bouts:
Ray Sefo vs. Valentijn Overeem R1 1:37. On a night that was so reminiscent of PRIDE, this was the lone fight that showed the bad aspects of the defunct promotion that once presented the most entertaining MMA. Granted Sefo was always overrated in kickboxing and hasn't really done anything since 2006, but he needs to either take the ground game very seriously or stick to the sport he's used to. It didn't help that he spent most of his training camp preparing Vitor Belfort to get KO'd by Anderson Silva at UFC 126: Silva vs. Belfort 2/5/11, but he did have like 40 years before that to at least learn the basics if he's going to try to make this transition. Sefo was clearly several classes above Overeem in standup, but it didn't matter because Overeem knows he's a complete neophyte on the ground. It was almost embarrassing how easily Sefo lost. Overeem just took him down with a nothing special double leg the first time Overeem tried, and immediately submitted with a neck crank of all things.
Chad Griggs vs. Gian Villante R1 2:49. Exciting slugfest between two lighter heavyweights who fought at a pace more associated with 170 pounders and producted the most entertaining round of the night. They pretty much just stood toe to toe and banged. Villante was generally getting lit up because he didn't try for the takedown early enough and already lacked the explosion when he did get desperate and forced it. Villante did finally manage to stun Griggs, exploding his ear with one of two consecutive high kicks, but Yves Lavigne inexplicably called for Villante's mouthpiece to be replaced before he had a chance to follow up. When they restarted, a recomposed Griggs landed a nice uppercut and put Villante down twice with big right hands, following him to the mat the second time for the ground and pound stoppage.
Shane Del Rosario vs. Lavar Johnson R1 4:31. Despite his Muay Thai background, Del Rosario looked to avoid standup, where brawler Johnson can be dangerous, and exploit his advantage on the ground. Johnson got off to a good start, scoring both with a takedown and ground and pound as well as in standup. Del Rosario eventually got his bearings and drove Johnson back into the cage with his distance striking then took him down and got a high full mount. Del Rosario wasn't making any progress in pounding Johnson out and was running out of time, so he went for an armbar. It seemed Johnson was going to defend it by rolling out and taking the top, but suddenly Del Rosario made a surge to straighten the legs and Johnson tapped before his back even hit the mat. Del Rosario is now the first alternate.
Strikeforce World Grand Prix Heavyweight Tournament Quarterfinals:
Sergei Kharitanov vs. Andrei Arlovski R1 2:49. Both fighters needed this win in the worst way, as they were once considered among the best in the world, but haven't been taken that seriously in the past few years. Arlovski fought more boldly here. He was looking good early, using his boxing skill to trump Kharitanov's boxing power. Kharitanov fought patiently, concentrating on taking Arlovski's space away by backing him into the cage and waiting for his moment to counter. Once Kharitanov landed, it was the beginning of the end. I wouldn't still blame this on Arlovski's glass jaw, as Kharitanov landed landed good enough shots to take most guys out, it was all about Kharitanov's ring generalship not allowing Arlovski to escape once he landed the first good shot. Kharitanov stunned Arlovski dodging a right hook and landing a right uppercut counter. Arlovski took one big step back, but that was all the room he had, and Kharitanov had no trouble taking him apart against the cage, going around the defense with overhands and through it with uppercuts before knocking him down with a lunging right hook and finishing it on the ground. Arlovski's days at the top of the card seem numbered. He had recovered from the two consecutive losses to Dana White's old puppet Tim Sylvia with 5 consecutive wins, but then he started fighting top level fighters again, and proceeded to lose 4 straight, including 3 via KO.
Fedor Emelianenko vs. Antonio Silva 2R. I never felt it made any sense to have a bunch of 10 or 15 pound divisions and then a gynormous 60 pound heavyweight division. In the beginning, when fighters didn't know what they were doing, it wasn't as big of a deal, but with Brock Lesnar, who has no actual skill outside of a takedown being able to hold a heavyweight title, the idea that the more skilled heavyweight fighter will win most of the time has quickly become a myth. Antonio Silva actually has some ability. He's a legitimate BJJ fighter who will make you pay when he gets on top of you, and he is able to exploit his reach advantage in standup, but mainly he's 285 pounds at the opening bell compared to 230. I still fully expected this to be an easy win for Fedor, but this loss can't be written off as a fluke the way the 6/26/10 match against Fabricio Werdum could. Fedor showed some of the negative traits that resulted in that loss, as he was kind of sloppy and took too many risks, but this fight was all about Silva fighting a more intelligent fight, minimizing his risks and keeping himself in situations he could dominate until Fedor's body could no longer hold up to his physical advantages. They were slugging it out in the 1st round, with Silva's ridiculously long reach (7.5 inch advantage) causing some blows that Fedor would normally dodge to catch his nose or chin. Silva used his jab well, and tried to wear Fedor out by leaning on him, but wasn't always active enough from this position for it to continue. The first round was very close. 2 of the 3 judges gave it to Fedor, but the damage was written all over Fedor's face whereas Silva seemed unphased by the solid shots Fedor did land, and I felt Silva was executing his gameplan better so I gave him the nod. In any case, the fight clearly turned when Silva timed Fedor's overhand right and took him down to start the 2nd. Silva landed punches while trying to squeeze his way through Fedor's half guard, passing into side mount then going to north south before reigning punches from full mount. I was beginning to worry when Fedor gave his back, but he was able to change positions enough to prevent the stoppage. Silva's arm triangle had me thinking Fedor was done, but somehow an exhausted Fedor survived. The kneebar didn't worry me, but even though Fedor countered with a leg lock of his own to end the round (which Silva seemed impervious to), the dominant positions, the battering and bludgeoning, and the submission attempts were enough for me to give Silva a 10-8 round. I was thinking even though they want him to win the tournament, Fedor was going to have an incredibly tough time winning the decision. Then I got a look at Fedor's right eye, which was swollen shut. They stopped the fight in between rounds, taking forever to notify either of the performers. It was a disappointing finish because Fedor weathered the barrage and finally went back on offense with a last ditch submission attempt, but it was the right call. A heartbroken Fedor, having lost two straight after dominating the sport for a decade, said this might be his last fight. Fedor still has 2 fights left on his contract with Strikeforce, and I'm sure Fedor is still capable of beating any heavyweight around, but he may be a Justine Henin type who just says the hell with it once they lose to people they know they should beat. Good match.
BACK TO QUEBRADA REVIEWS


* MMA Review Copyright 2011 Quebrada *