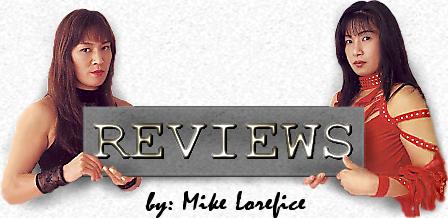 Strikeforce: Diaz vs. Cyborg 1/29/11 San Jose, California HP Pavilion
Roger Gracie vs. Trevor Prangley R1 4:19. Gracie by numbers. If Gracie dreamed about how the fight would go, it would have been exactly the same as it turned out, tying Prangley up, taking him down, rear mounting, and then choking him out.
Herschel Walker vs. Scott Carson R1 3:13. Walker is one of the greatest athletes of his or any other generation. No one else that doesn't have a professional fighting background and isn't just desperate would suddenly be doing MMA in their late 40's and succeeding. Granted this wasn't the toughest of tasks since Carson is an inexperienced 40-year-old who never beat anyone good, but Walker was just too big and strong for him, totally manhandling him. Carson just pissed Walker off glancing with a high kick early, and Herschel stormed him, dropping him with an off the mark left hand. He slammed Carson from a reverse bodylock and held the position on the ground, throwing punches until Carson rolled to his back then stood and let Carson get up against the cage so he could pound him while he was trying to stand, leading to the KO.
Middleweight Championship: Jacare Souza vs. Robbie Lawler R3 2:00. Lawler has a good sprawl, and vowed that Souza wouldn't take him down, but Souza dominated the match by backing Lawler into the fence so his movement and scrambling were irrelevant. Souza blanketed Lawler the entire fight, holding the ruthless one to a mere 11 standing strikes. 3/4 of the fight was on the ground, where Souza was easily able to take a dominate position, usually side mount. Jacare didn't do a lot of damage with ground and pound, it was more about him making Lawler carry his weight and waiting for the opening to try a submission. Lawler gave his neck in the 1st round in order to stand, shrugging Souza's hands off and breaking free leading to his only strong segment of the fight where he was able to turn it into a standing brawl and hurt Souza with an off target jumping knee to the chest then a short range right hook. Souza was wobbled, and probably just fell to bait Lawler into following him to the ground where he could close things up and recover, but John McCarthy stood them up for inactivity before the end of the round, which allowed Lawler to land a good liver kick before Jacare got a flash takedown. Lawler took the first round, but after this Souza had him against the cage or on his back the rest of the fight. Jacare nearly had an armbar when Lawler got to his knees and tried to stand, and again from out of nowhere, but Lawler rolled and took the top. Souza did a good job with the plum clinch, particularly early in round 3 to set up yet another takedown. This time Souza took Lawler's back and finished him off with the choke. Lawler did good on the few occasions he actually had room, but Souza won the fight because he was consistently able to smother him and have his way. Above average match.
Welterweight Championship: Nick Diaz vs. Evangelista Cyborg R2 4:50. As usual, Diaz delivered a highly entertaining all action fight. Cyborg wasn't a worthy title challenger, but it was a stylistically intriguing match that more than translated to the expected excitement. Diaz normally wins fights with his cardio, but today he adopted the dangerous strategy of getting to that point by being willing to take a lot of punishment in order to gas Cyborg. Cyborg may be a journeyman, and there are reasons his fights rarely last long, but he's got big power and is as likely to win with the quick finish as to lose that way. Diaz didn't force the quick pace so much by throwing his usual ridiculous volume of punches, in fact Cyborg actually threw 31 more strikes than he did, but rather just by standing right in Cyborg's grill the entire fight so Cyborg had to either throw or get hit. Cyborg was certainly catching Diaz, testing his chin and legs. Cyborg had a good strategy of using powerful leg kicks to slow Diaz down, though he never used them as either a counter or in combination, and was quickly able to force Diaz to have to check the kicks, which then opened up Cyborg's punches. Diaz waited until midway through the first to make his move, pressing forward and rocking Cyborg with a left as soon as Cyborg's output began to slow. Cyborg was tiring out badly toward the end of the round, and with the robot gasping for air, Diaz simply couldn't miss with his punches. Cyborg was refreshed after the minute break, and went back to working low kicks and body punches, but tired much quicker in this round. If Cyborg had the stamina to brawl with Diaz consistently, he would have had a good chance, but Diaz was much too technical for him in the somewhat conventional boxing match it would turn into when Cyborg couldn't just keep throwing endlessly. Cyborg finally changed it up with a takedown, perhaps just to get a rest, but Diaz almost immediately caught him in an armbar for the win. Good match.
BACK TO QUEBRADA REVIEWS


* MMA Review Copyright 2013 Quebrada *