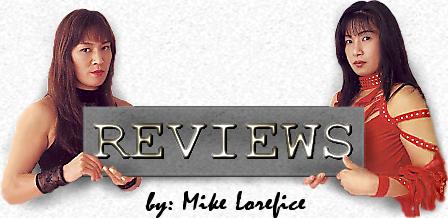 Strikeforce Challengers 13 1/7/11 Nashville, TN Nashville Municipal Auditorium
John Richard vs. Rhadi Ferguson R2 2:00. Richard took the fight on short notice, cutting to light heavyweight. The wrestler showed some submission ability, but Ferguson took over midway through round 1 with ground and pound. Richard kept losing his mouthpiece until the ref finally took a point after it became displaced for the 3rd time. In round 2, Richard hurt Rhadi with a kick to the groin that wasn't called, but Ferguson worked the leg from the bottom, taking him out with a kneebar. Ferguson was very hard on himself in the post match interview, giving his performance a D- because he pulled his groin, was losing early in both rounds, and is nowhere near the level in MMA that he is in judo or BJJ. Average match.
Amanda Nunes vs. Julia Budd R1 0:14. Nunes made her Strikeforce debut after going 5-1 in her native Brazil. She came out throwing, scoring her 6th TKO in a row within seconds with an effective right hand.
Devin Cole vs. Daniel Cormier 3R. Cormier was the captain of the 2008 US Olympic Freestyle Wrestling team. He actually isn't boring though, as he's well rounded and opportunistic, even showing some good kicks, which tend to be the last thing that wrestlers learn because the stance and balance conflicts with what they are used to. Cormier showed timing as well as diversity, stopping an overhand right with a front kick and throwing Cole after 2 of his trips failed. Cormier was good at getting his uppercut in when they were grabbing each other. The one skill Cormier seemed to lack is submission. Cole had no answers for his opponent, as Cormier was quicker, more skilled, and far better at transitioning. Cormier probably should have found a way to finish this, but comfortably won a 30-27 decision. Average match.
Ovince Saint Preux vs. Abongo Humphrey 3R. Quality competitive match with OSP starting strong but fading, probably due to this being his third fight in 7 weeks. If OSP had better stamina, he might have dominated, as most of Humphrey's offense came after the ref got bored by his inactivity and called for standups. Humphrey would then open up and have a good albeit brief flurry. He'd get caught with a knee coming in, but would comeback with uppercuts then grab OSP. No matter who took control, Humphrey would give up a better position to try to finish with a submission, and each time, he'd find himself getting clobbered on the bottom when his submission failed. This was really the difference in the fight, as rounds 2 and 3 were close. Humphrey was cut on the bridge of the nose, and the blood threatened both eyes, but never flowed that heavily despite OSP's ground flurries. I found it hard to believe that every judge gave OSP every round, as Humphrey had his moments despite being inconsistent. Above average match.
Tarec Saffiedine vs. Tyron Woodley 3R. Woodley did what it took to win, controlling the fight by gluing himself to Tarec to avoid his karate and Muay Thai. It made for an incredibly dull match, as Woodley was so afraid of Saffiedine's striking he refused to even posture up when he was on top. The ref wasn't standing them up because Saffiedine was active from the bottom. Woodley wasn't able to smother Saffiedine as much in the second half of the fight, and Saffiedine did enough in the 3rd to earn the round from 2 judges. Still, Woodley would shoot as soon as Saffiedine disengaged, so they'd be right back in the clinch. Neither fighter did any damage, but it was an easy decision win for Woodley, who imposed his will and had a fight worth of riding time compared to Saffiedine's ineffective striking and couple of submission attempts. Poor match.
BACK TO QUEBRADA REVIEWS


* MMA Review Copyright 2011 Quebrada *