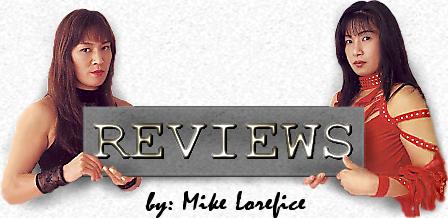 Strikeforce: St. Louis Henderson vs. Babalu II
12/4/10 St. Louis, MO Scottrade Center
Ovince St. Preux vs. Benji Radach 3R. You'd be hard pressed to find a more one-sided 3 round match than OSP's domination over outwrestled wrestler Radach. OSP defended his takedowns and scored a few good shots in standup that led to Radach retreating to the ground in fear, but that was actually worse for Radach as OSP would then get free punches on him for the duration. Referee Mike England, who should go back there or wherever they came up with him, was totally thinking about the fish and chips here. Radach was flattened out on his stomach doing nothing more than holding his hands over his ears for 2 ½ minutes in the first round, and England considered that intelligent defense from seemingly 100 OSP ground punches, almost all of which landed because the only way to miss was seemingly to punch the air. OSP had to try for a rear naked choke once in a while just to give his hands a rest, but since Radach wasn't trying to do anything, it was difficult to get under the neck. The second round was almost an instant replay except OSP didn't flatten Radach out so he had more open targets, now working the body and then coming under to the face/chin. Both of these rounds were 10-8 rounds to anyone paying attention, though the first was the more brutally dominant of the two. The only thing that saved England's inaction was Radach was competitive in the third, landing a few good albeit ugly brawling punches early and getting a takedown late. OSP still won the round, but this one was narrow. I was disappointed that only one judge scored it 30–25 OSP. Jobber match.
Antonio Silva vs. Mike Kyle R2 2:49. As if Kyle wasn't at a big enough disadvantage taking the fight on short notice, he did so at heavyweight a month after he won the XMMA Light Heavyweight Championship, so he was basically at his walk around weight, or in other words super undersized to be meeting a guy who barely makes the 265 pound limit. Kyle nearly shocked everyone with a great first round where he was close to getting the stoppage throughout, dropping Bighead with a huge right cross and then flurrying on the ground with 90 some punches and hammerfists. Silva stabilized once he got his guard, but Kyle still went at him hard for the first 90 seconds before slowing down so as to not punch himself out. Kyle really worked over Bighead's body during the 4 ½ minutes of 1st round total domination in ground and pound, also cutting Silva over the right eye. Silva didn't take huge shots, but certainly the culmination was impressive, and he couldn't get anything at all going from the bottom. A 10-8 round for Kyle, but Silva righted the ship at the start of the second, landing a few punches and getting the takedown. Silva did what Kyle couldn't, dismantle the opponent's guard, with Kyle helping, gifting the pass throwing his legs up for an ill-advised sloppy triangle attempt. Silva hit a deep anaconda choke that Kyle somehow turned out of, then passed guard again with ease and just blasted away with a bunch of big right hands for the stoppage. Neither round was competitive, but Kyle's dominant first round made Silva's comeback all the more impressive even if we were pretty sure Silva would win to begin with given he's more skilled on the ground and has a 44 that probably went up to 60 or 70 pound weight advantage. Good match.
Robbie Lawler vs. Matt Lindland R1 0:50. Lawler was far too strong a pugilist for 40-year-old Lindland to even be able to box with in order to set up his takedown. Lawler is obviously younger, quicker, and more powerful, but mostly Lindland just lacked the footwork to close the distance. Every time Lindland would make an aggressive move forward, Lawler would crack him with a big punch. The Law fought through a few big lefts, but eventually lunged into a left hook that Lawler was able to follow up with a brutal uppercut and then come over the top with the right hand for the coup de grace. Lawler may not have knocked Lindland into retirement, as Matt fought once more after this in Poland losing to Mamed Khalidov, but if nothing else this seemed to end his career in major league MMA.
Paul Daley vs. Scott Smith R1 2:09. Smith moved down to welterweight here, but was still at a reach disadvantage. His real problem beyond the usual aversion to any and all things defensive was Daley was much too quick for him,. Daley consistently got off first, and second, and third, leaving Smith to do nothing beyond his usual blocking with his chin. Daley dropped Smith early with a 1-2 combo, and his lefts were lighting Smith up all night. Smith got sick of eating punches after 3 big lefts, becoming determined to fire back, but was still too slow to have any offense, just lunging into a left hook that sent him crashing to the canvas belly first for the highlight reel knockout.
Dan Henderson vs. Renato "Babalu" Sobral R1 1:53. Back in the day when RINGS was still the most interesting MMA related promotion in Japan (PRIDE was mostly lame in the late 90's Takada era until they brought in former RINGS guys like Fedor & Nogueira) and Babalu was ahead of most of the other guys because he was fairly well rounded, these two faced each other in the final of the 1999 King of Kings tournament, and it was a close fight that Henderson won via minority decision. But Henderson has not only defied age, but kept up with his peers and continually improved, even if seeming a bit too one-dimensional at times looking for the big right hand, he finds new ways to get it in. It's that right hand that has really developed as Henderson was more of a pure wrestler when they first met, but has turned into a knockout artist whose wrestling is often almost incidental. Babalu had stagnated before his first loss to Chuck Liddell at UFC 40 11/22/02, but was at least still good enough to beat guys who don't belong anywhere near the title match like Chael Sonnen that UFC could get Chuck another easy defense at UFC 62 8/26/06. In any case, improved Henderson vs. aging Sobral was a total mismatch. Hendo landed a couple good shots during the scramble when Babalu's single leg failed. Babalu got half guard, but wasn't thinking about controlling Henderson's upper body, so Henderson just stood up and took the opportunity to plant a few of his big right hands, guard pass style, bouncing the head of an off-guard Babalu. The old Henderson would never have thought to put himself into a position to do this sort of damage, and this was some pretty brutal stuff, not on par with the legendary shutting up of Michael Bisping at UFC 100 7/11/09, but pretty stunning nonetheless.
BACK TO QUEBRADA REVIEWS


* MMA Review Copyright 2013 Quebrada *