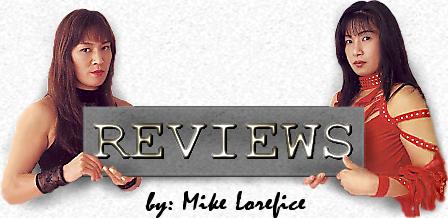 Strikeforce Challengers 9 7/23/10 Everett, WA Comcast Arena
Caros Fodor vs. Thomas Diagne 3R. Had it's moments, but kept reverting to the same patterns because Diagne never found an answer. Fodor fought a smart fight, keeping it in close quarters where he was the dominant striker, working short knees and punches to set up takedown. Fodor persued aggressively from the start, trying to tie Diagne to avoid the san shou fighters strikes, but actually tagging Diagne with a left hook when he was retreating from Fodor's clinch. Fodor kept tremendous pressure on Diagne, landing a series of stiff left hooks for a second knockdown. Fodor loves the clinch game, and Diagne was able to bait him into it by tying Fodor up for the next three minutes. Even though Diagne was losing the clinch game, I thought conceding the first round was smart because it was already lost and he was woozy, so it was more important to recover for the second. Diagne landed a slightly off target spinning back kick late in round 1 and was showing a decent front kick to keep Fodor away early in round 2, but now it was Diagne who was getting sucked into a losing clinch battle. Diagne went for it on the rare occasion he had distance, landing a jumping knee then high kick in the 2nd and a crescent kick in the third, but he didn't have a lot of weight behind his blows so Fodor got away with storming in, leading with his head. Fodor had a takedown and worked for a guillotine, but ultimately lost the ground when Diagne escaped a Kimura. Diagne left his arm dangling after being taken down in the 3rd, and this time Fodor really had the Kimura, even stepping over the head but still not trapping and locking down the body. Even though the application was far from perfect, it was more that Diagne's flexibility is so ridiculous than the looseness of Fodor's application that forced Fodor to eventually give up on the hold. Fodor won a unanimous 30-27 decision. Average match.
Mike Kyle vs. Abongo Humphrey R2 3:28. Humphrey walked into punches and jumping knees to get the takedown and go for chokes. Humphrey won the first round with his "modified anaconda" (arm in guillotine) attempts, but Kyle landed some more good punches early in round 2. After a standup from Humphrey's takedown, Kyle had a takedown against the cage into mount and won with a rear naked choke. Average match.
Cory Devela vs. Bobby Voelker 3R. A close match that once again put the judging criteria into question because whether you can win a round from the bottom would ultimately determine the fight. Devela used leg trip takedowns to control position in the first. He thought about submissions, but when he finally rolled to his back for a guillotine, Voelker slipped out and took control. Though he lacked the dominant position of the first, Devela was actually much better in the second, as he was more aggressive looking for submissions from the bottom because Voelker wasn't posturing up. Devela's active guard totally neutralized Voelker, but even though Devela was the aggressor, but I'm sure if Devela won the round from the bottom it was due to ending the round with a big right hand. Devela was gassed in the third from the combination of working so hard and a big weight cut. He was fine when he tied Voelker up, but Voelker got some good punches in when he had distance and had a brief takedown. Devela finished stronger in standup, convincing Mauro Ranallo, Stephen Quadros, & Pat Miletich he achieved a clean sweep. I thought Voelker won just this final round. As usual, the judges didn't understand the bottom game, so Voelker won a split decision. Above average match.
Women's Lightweight Title Match: Sarah Kaufman vs. Roxanne Modafferi R3 4:45. I thought Modafferi, who teaches English in Japan, was cool, speaking nihongo in the pre match interview and getting Japanese only instructions from cornerman Kiuma Kunioku. I know her grappling is good, but I couldn't figure out how she kept Kaufman locked up all the time, forcing a dirty boxing match. It seemed as though once she clinched early, she was able to release the clinch and Kaufman would forget she could simply get the distance she wanted by taking a couple steps back. Modafferi was pretty awkward in standup, showing no real head movement, mediocre at best footwork, and mainly doing slow no setup flashy strikes. I know Modafferi has beaten some of the best female fighters including Tara LaRosa and Marloes Coenen, but I felt like Kaufman should dominate her because she had huge advantages in standup and athleticism, and was also stronger, but, although she had some nice flurries, it wasn't happening because Modafferi was crafty and able to control through smoke and mirrors. This is not to say that Kaufman was losing, after Modafferi marginally won round 1 through control Kaufman clearly won round 2 with punch combos and was winning the third, though not convincingly, but that the fight was very competitive when it seemed as though it should be a mismatch. Modafferi pulled guard late in round 3, trying to at least steal the round with a couple submission attempts. She set up an armbar, but made the crucial error of refusing to release when Kaufman lifted her, and thus was KO'd when her head crashed the canvas on the slam. Average match.
Shane Del Rosario vs. Lolohea Mahe R1 3:48. Del Rosario was very impressive. He has the height of a heavyweight, but is much quicker than most and certainly a far better kicker. Del Rosario pretty much went to down on poor Mahe. He landed hard low, middle, and high kicks from the outside and brought knees to the head and body from the clinch to finish it off.
BACK TO QUEBRADA REVIEWS


* MMA Review Copyright 2010 Quebrada *