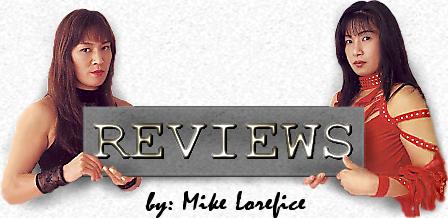 Strikeforce/M-1 Global: Fedor vs. Werdum 6/26/10 San Jose, CA HP Pavilion
Josh Thomson vs. Pat Healy R3 4:27. Healy tried to negate Thomson's speed by tying him up and taking him down. He overcommited to a single leg, continuing to go for it long after he was on all fours, and Thompson was able to push off and take his back, turning it into an armbar attempt. Healy slipped out and back suplexed Thomson, holding on then flattening him out and trying for a rear naked choke. Healy had a quick takedown in the second and tried to grind the round out, but Thomson had a triangle attempt and an armbar attempt. Healy was gassed to start the third, so Thomson began to get his standup going, but was extremely cautious because all Healy wanted to do the entire fight was hug. Healy had a takedown, but Thomson quickly stood and tossed Healy off him, taking his back and squeezing a rear naked choke attempt for more than 30 seconds before Healy finally succumbed. Thomson would have won the 3rd even if Healy hung on, but the first two were both close, and despite 6 submission attempts to none, with Thomson spending most of the fight on his back due to Healy's 3-1 takedown advantage, I figured it was a good thing he didn't put it in the hands of the judges. Apparently two of them had it scored even after two rounds though, so presumably he would have won a majority decision. Above average match.
Strikeforce Women's Middleweight Championship: Cris Cyborg vs. Jan Finney R2 2:56. This was a real massacre, such a slaughter that Finney's only real scoring was taking enough rabbit punches when she was on all fours that Cyborg was docked a point. Finney showed amazing heart, lasting three of four times as long as she should have, but you could see almost immediately she had no chance and you just felt really bad for her because you could quickly see she would gut it out, and unless a miracle occurred, that would largely mean the fight might take some time off the back end of her career. Cyborg is the far superior striker and had a 5 inch reach advantage, so all Finney could do was try for takedowns, but it was difficult to close the distance as Cyborg was cracking her with the jab. Finney just refused to let go when she did grab Cyborg, so Cyborg would just tee off on her endlessly. I'm not saying Finney should have given up, but given Cyborg had four knockdowns in the first round, it's an understatement to say that ref Kim Winslow could have found an excuse to stop this on a number of occasions. I don't want to place all the blame on Winslow though, as Finney had no business being given a title shot anyway. She was only one match over .500, and although she's lost to some familiar names such as Julie Kedzie, Shayna Baszler, Erin Toughill, & Miesha Tate, I don't think she's ever beaten anyone I've actually seen fight. The fans were regularly booing in the second half because it was so one-sided it was a travesty. After Finney took tons of punishment she was basically just covering up, but since Winslow let it go so long, Cyborg had also run out of juice and was no longer flurrying or landing extra hard punches. Finney somehow managed to survive the first round, but her eye socket was fractured and her face looked like someone took a tenderizer to it. Finney landed a few decent jabs in the second, but allowed herself to get trapped against the cage and was dropped by a wicked knee to the breadbasket, finally leading to the mercy killing. The match had good action, but with Cyborg landing 141 strikes to 23, it was too one-sided to be entertaining.
Cung Le vs. Scott Smith R2 1:46. Smith may have won their first fight at Strikeforce:Evolution 12/19/09, but he couldn't repeat that formula, as he was losing 10-8 rounds before his amazing comeback knockout, and really, the fight wasn't even that close. This time Smith fought with exceptional aggression, charging at Le so Le wouldn't have the distance to throw kicks. Smith faired well early, landing a few good shots and tying Le up to try to tire him out in the clinch game. Beyond the obvious that constant bull rushing is extremely risky, it's not a style that one is going to be able to maintain. Smith slowed midway through the round, and then Le began to get his rhythm and find his range, so it was just as one-sided as their first encounter. Smith resorted to a few takedown attempts, but would get caught on his knees with his head in between Le's legs, allowing Le all sorts of free body shots. Round 2 looked similar to their first fight with Le putting Smith down twice with spectacular spinning heel kicks. The difference is Le made more of an effort to wear Smith out if not finish on the ground this time, landing some brutal body shots to take his wind after the first knockdown, and getting the stoppage the second time. Good match.
Fedor Emelianenko vs. Fabricio Werdum R1 1:09. Dana White can sure pick which fighters to release, can't he? Werdum, who had beaten everyone but two heavyweight champions (Nogueira & Arlovski) and Sergei Kharitonov, who was 13-1 with only a loss to Minotauro Noguera at that point, defeated perpetual disappointments Gabriel Gonzaga and Brandon Vera in UFC. However, he was promptly dropped after being upset by Junior dos Santos at UFC 90, the same guy they now have in a #1 contender match against Roy Nelson at UFC 117. Werdum is a great submission fighter, and tonight he made himself immortal by becoming the first fighter to defeat Fedor (I don't count Tsuyoshi Kosaka eliminating him from the King of Kings via illegal elbow strike). Fedor timed Werdum's strikes, and did catch him a couple times in their first exchange, but it looked like Werdum dropped to his back at the first opportunity. Fedor was too anxious to pound Werdum on the ground, exposing his arm and continuing to punch rather than protecting it and settling in on the mat. Werdum failed with an armbar, but he kept after the arm, switching to a triangle which eventually caused Fedor to tap. Werdum was so excited he climbed onto the top of the cage to pose and then was out to hug his cornermen.
BACK TO QUEBRADA REVIEWS


* MMA Review Copyright 2010 Quebrada *