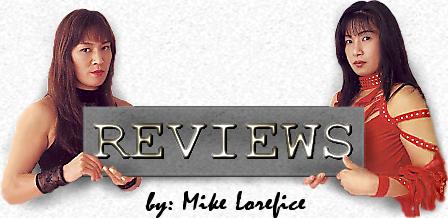 Strikeforce: Heavy Artillery 5/15/10 St. Louis, MO Scottrade Center
Rafael Feijao vs. Antwain Britt R1 3:45. Britt was the aggressor, but Feijao blocked his punches and negated his clinch with the plum clinch of his famous cornerman Anderson Silva. Britt seemed tired by the time the ref separated them 3 ½ minutes in, so Feijao threw some riskier strikes, following a blocked high kick with a huge overhand right then finishing an off balance Britt with a couple of hooks. Boring match.
Roger Gracie vs. Kevin Randleman R2 4:10. 6'4½" Gracie used his 9 inch reach advantage to keep Randleman away with repeated convictionless arm jabs. Though the jab was neither doing any damage nor accomplishing the goal of setting up the takedown, Gracie was winning the fight because Randleman was rarely able to find the range for his power punches. Randleman decided to try to take down the BJJ expert in the 2nd, but took a huge knee after releasing his bodylock. Gracie pounced into mount, and although Randleman defended a side choke, you knew he wasn't going to survive Gracie getting a dominant position on the mount. Gracie soon took his back and used the rear naked choked for the win. Boring match.
"Jacare" Souza vs. Joe Villasenor 3R. Villasenor's only chance was to keep it in standup, but early on Jacare would grab him and deposit him on the mat as soon as he felt like it. Jacare had 3 takedowns in each of the first two rounds, but Villasenor's ability to keep finding his way back to his feet tested Souza's stamina. Jacare began to tire late in the 2nd, with some stuffed takedowns raising Villasenor's confidence and allowing him to find a few opportunities to attack in standup, but Jacare got him down 2 minutes into the third to more or less seal the fight. Though Jacare was working, the ref gave Villasenor a gift standup in the final minute, but his attempt for the desperation knockout finish got him taken down again. Jacare did better in standup than one might expect, but was disappointing in failing to ever come close to finishing on the mat. Nonetheless, it was a rather standard unanimous decision for Jacare, who surprisingly only got a 30-27 from one judge. Average match.
Andrei Arlovski vs. Antonio Silva 3R. Arlovski fought without strategy, and with an unwillingness to adjust. He was the aggressor in standup, but his stubborn insistence on only moving in and out left him prone to Silva's counters. Silva would simply allow Arlovski in range so he could block his punches and fire back with right straights that Arlovski could only block with his chin because his left hand was always at his waist. Arlovski should have attacked at angles and used his far superior movement to wear down the big man, but even though he had some success with leg kicks, he quickly abandoned them and kept making the mistake of allowing the giant to lean on him. Silva won the standup, and also had a few takedowns en route to the unanimous decision. Below average match.
Strikeforce Heavyweight Championship Match: Alistair Overeem vs. Brett Rodgers R1 3:40. Overeem showed supreme confidence in his interviews, and it wasn't just talk. You could tell right away that he was remarkably relaxed and had total belief in his diverse skills, while Rodgers was backing up and seeming unsure of himself. This was as routine as they come. Though Rodgers was considerably larger, Overeem just tossed Rodgers down and pounded him until he could take no more. A drubbing.
BACK TO QUEBRADA REVIEWS


* MMA Review Copyright 2010 Quebrada *