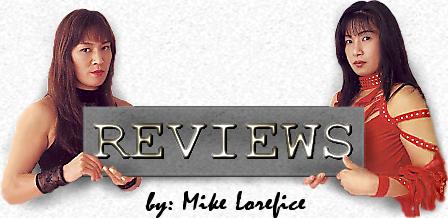 Strikeforce Challenger Series 7 3/26/10 Fresno, CA Savemart Center
Justin Wilcox vs. Shamar Bailey 3R. Action packed standup fight. Wilcox's background is wrestling, but as he was totally dominating the fight in standup, he was more than content to destroy Bailey in kickboxing. Wilcox was consistently beating Bailey to the punch, and was particularly successful landing rights because Bailey kept exposing the left side of his head by leaning and dipping to his right. Wilcox got several right high kicks through due to this flaw in Bailey's game, but never seemed to gauge the distance to land flush with the shin. Wilcox had really good movement though, and with Bailey not utilizing any angles, he was able to bob and weave around Bailey's straight punches all night. Bailey was cut on the forehead above the eye early, but he could still see well enough that it wasn't a major factor. The main problem with his vision was due to Wilcox constantly gouging him. He also front kicked Bailey in the package, but the gouges were more deadly, particularly one at the end of round 2 where Bailey tried to stop but the ref ignored his petitions, so Wilcox was getting free punches and a takedown on the blinded and distracted fighter. Not that it mattered much, as Wilcox won every round decisively en route to the unanimous decision. Entertaining fight, but one-sided and technically flawed. Above average match.
Miesha Tate vs. Zoila Frausto R2 4:09. Frausto is an exciting standup fighter, but Tate kept her out of her element for almost the entire fight. In round 1, Tate had side mount for quite a while but Frausto escaped to her feet when Tate was setting up the rear naked choke. Frausto landed a good punch and kick to start the 2nd, but Tate again took her down. Frausto exposed her arm while trying to sweep her way out of mount, and though I was starting to think she must be related to Dan Hardy, Frausto did eventually tap.
Luke Stewart vs. Andre Galvao 3R. Highly competitive back and forth match. Both men were always trying something, so the match was regularly in a state of transition. Galvao is a decorated BJJ practitioner, but Stewart kept suckering him into a submission attempt so he could sweep him. The fact that he swept a multiple time winner of both the World Jiu Jitsu Championships and IBJJF four times, and was generally outcountering him on the mat really says a lot for the level of Stewart's JJ. Galvao was the one getting the takedowns though, and I have no doubt that's the main thing that stood out in the judges minds. Otherwise, Stewart tended to be the aggressor, though it wasn't as if Galvao wasn't bringing it also. The ground was always back and forth, but standup saw Stewart attacking with his legs. That said, Stewart's kicks were a bit predictable since he wasn't really setting them up, so Galvao was able to counter with punches. The announcers all thought Stewart was winning easily, but I thought every round was quite close. I wasn't annoyed that Galvao got the split decision, as the fact that two judges scored it 30-27 but they were divided on which fighter it was that won all three rounds shows the kind of action packed, back and forth fight it was. Good match.
Abongo Humphrey vs. George Bush III R1 1:44. By default, III can't possibly be any worse than I & II. However, the way he totally ignored Humphrey's guillotine attempt, focusing solely upon his own takedown, probably because he'd rather fight them there than here, makes me wonder if he's just as stupid. If Bush had merely taken the time to secure wrist control he most likely would not have submitted to a lousy arm in guillotine, but at least it didn't take this guy several minutes to realize he was in trouble.
Lavar Johnson vs. Lolohea Mahe R2 3:29. In the 80's, oversized ex-cons tended to only met guys who spent a third of a year recovering from gunshot wounds in direct to video martial arts movies, but with that business drying up long ago, Strikeforce has apparently decided to pick up the slack. Mahe was the superior fighter in round 1, getting two takedowns, although he spent half the round trying to get the first, weathering a hopeless no leverage guillotine attempt by Johnson. Mahe lost 130 pounds with the aid of the prison diet, but still couldn't quite make weight, and it was this lack of conditioning that cost him the fight. Johnson's confidence soared both as he saw Mahe come out for the second looking gassed, and as that allowed him to get his boxing going because Mahe lacked the willpower to dig in for another lengthy takedown battle. Johnson punched himself out on Mahe's face, which was leaking blood from the nose, but Mahe wasn't exactly recovering quickly from withstanding such a beating. Both men had lost at least half the steam on their punches, but Mahe was to the point he could do little more than stand up, so Johnson was able to keep hitting the defenseless target until Mahe finally collapsed. Neither fighter displayed much skill, but an emotional Johnson, in his return from the Fourth of July 2009 shooting, had the edge in heart, determination, and most importantly stamina.
BACK TO QUEBRADA REVIEWS


* MMA Review Copyright 2010 Quebrada *