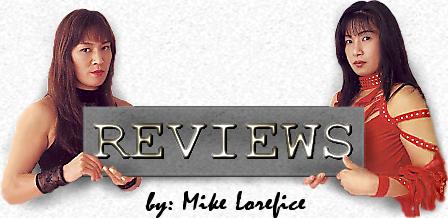 Strikeforce/M-1 Global Saturday Night Fights Fedor vs. Rogers 11/7/09
Hoffman Estates, IL Sears Center
Fabricio Werdum vs. Antonio Silva 3R. Silva had too much size and reach in standup for Werdum, but Fabricio fought a good strategical fight and his far superior stamina, even despite taking far more punishment early, paid off. Silva controlled the early portion, as Werdum tried to punch his way in for the shoot, but Silva caught him coming in and rocked him repeatedly. Werdum tried to stay away, but once Silva got hold of him he'd pin him against the cage and work the clinch game. Silva had success in ground and pound early, but the ground is Werdum's strength, and the fight turned in the second when Werdum was able to get a quick reversal. As Silva tired, his strength advantage disappeared so he had trouble controlling position, and he didn't have the stamina to keep punching, or eventually even keep his hands up. Werdum's superior technical skill really began to show, and he was simply more active. A late takedown, his second of the fight to none for Silva, combined with some solid ground and pound despite being unable to mount sealed the fight in his favor. Werdum won a unanimous 29-28 decision. Above average match.
Gegard Mousasi vs. Sokoudjou R2 3:43. Mousasi was obviously the heavy favorite, but Sokoudjou was using his exceptional strength and quality judo early. Certainly considering the opposition, Sokoudjou had a very good first round outside of getting reversed on his first guillotine attempt. Mousasi was the one stepping forward, but Sokoudjou was landing with left punch/right low kick combos. Mousasi worked the clinch game in round 2, scoring repeatedly with knees to the thighs. Sokoudjou finally got a takedown, but was unable to mount an offensive before Mousasi quickly seized control trying a Kimura. The submission attempt garnered Mousasi top control, exposing Sokoudjou's lack of a guard, as Mousasi just mauled his defenseless opponent into submission. Average match.
Strikeforce Middleweight Championship Match: Jake Shields vs. Jason "Mayhem" Miller 5R. Entertaining fight with several interesting takedowns and peculiar ground positions to make up for the dull portions when Shields had Miller trapped. Shields is a takedown machine, but didn't have as much stamina due to moving up to the 185 pound weight class. Miller basically made fun of his ground and pound, sitting against the cage and allowing Shields to expend a lot of energy to do no damage before standing out and doing almost a pro wrestling style sidewalk slam. Miller also did a belly to back suplex later, though he wasn't able to go straight back and essentially just placed Shields on the mat. Miller drew first blood, though the cut actually occured on a headbutt when Miller was trying to follow a right hand with a left hook. Late in round 3, Shields had a single leg takedown, but Miller slipped behind as soon as they hit the mat and had a rear naked choke attempt. Miller might have won if he had locked the choke a few seconds earlier, but Shields was able to hold his breath for 7 seconds until the bell saved him. The fans booed Shields single leg takedown against the cage to start the 4th, and the fact Shields was able to control the entire round on the ground without doing any real damage wasn't stoking anyone either. One reason Shields won is he turned out to have more stamina than Miller gave him credit for. Obviously it helped that Miller had a hard time putting Shields on the defensive and was largely making him expend energy on offense, which was hard to be consistent with since Shields is so interested in control. Shields has awesome ground control, but using at least 2 legs and 1 arm to maintain his dominance didn't allow him much diversity or even distance for his striking attack. Miller was much better at making the bout entertaining, but Shields scored more as he was usually on top. Shields won a unanimous decision. Good match.
Fedor Emelianenko vs. Brett "The Grimm" Rogers R2 1:48. I figured this would be the usual quick, totally dominant win for Fedor. Rogers has shown some potential, but other than Andrei Arlovski, who obviously isn't the fighter he once was and has a somewhat questionable chin, Rogers has basically beaten a bunch of cans. Rogers immediately showed the audience he was prepared to put up a fight, busting Fedor's nose with his 1st jab. The early damage from Rogers ignited the crowd, but Rogers wasn't prepared to simply slug it out. He surprised Fedor by actually having a strategy, one of patience and caution. Rather than trying to utilize his reach advantage, which still leaves you prone once Fedor gets inside a jab, he made Fedor attack. Fedor is so strong he can take you down with one arm even if he can't bodylock you, so Rogers still wasn't on his feet for long. The surprise is Rogers had pretty good ground defense, and was able to get back to his feet. Fedor's pressure was gassing the big many quickly, but Rogers had no problem surviving the first round. Rogers was frustrated with himself afterwards for being to passive. It probably helped him last longer and made for a better fight, but at some point he felt he needed to make a more concerted effort to take the offensive. Fedor continued launching ferocious attacks, but while Rogers had enough answers to stay alive, one began to sense that, as they initially suspected, it was only a matter of time before the emperor reigned surpreme. When Rogers did have the advantage, he targeted Fedor's broken nose with his ground and pound. He also used straight punches in standup, which not only had a better chance of hitting the nose but increased his reach advantage as compared with Fedor's powerful hooks and overhands. Rogers did more than anyone other than himself expected of him, but Fedor eventually found an opening, just leveling Rogers with a left hook for the KO. Good match.
BACK TO QUEBRADA REVIEWS


* MMA Review Copyright 2009 Quebrada *