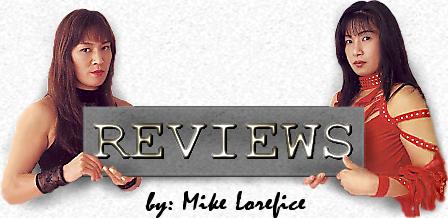 SUPERKOMBAT VIP Edition 8/31/13
Bucharest, RO Baneasa Shopping City Grand Cinema Digiplex
SUPERKOMBAT planned this to be the high point of their double shot weekend, converting a movie theater and just inviting special guests who seemed to be miles away and either bored with these particular fights or simply disinterested to begin with. They might not have been able to predict the show would lack the fun the hungry fighters delivered the previous night, and that the one-sided matches would be academic decisions rather than spectacular knockouts, but what made the show come off so poorly is it had none of the atmosphere of New Heroes because their setup made it seem like an empty arena show. All the seats they moved to have room for the ring seemed to be propped up in the main area you saw on TV, making it look more minor league than your average neighborhood armory, and I think Melvin Manhoef made more noise during his nephew's fight than the entire group of dignitaries made all night. I really don't care about - or certainly rate based on the crowd - but it's worth noting that New Japan's infamous Island Death Matches had more heat, even if only from the atmosphere rendering torches.
Florin Abrudan vs. Cristian Spetcu R2. Spetcu was super aggressive, and his low kicks were truly something special. They were so nasty Abrudan was literally wobbling from the 1st, and was down within 30 seconds. His leg was almost immediately flushed, and he was hobbling before a minute was up. Spectu put a flurry of low kicks on him 90 seconds in, and you just felt bad for Abrudan as he desperately didn't want to quit, but the only thing he could do was turn his back and walk away to give up the 2nd "knockdown". To add insult to injury, Spetcu countered Abrudan lifting his bad leg high with a right uppercut to the knee then swept the other leg for the 3rd knockdown. I couldn't believe Abrudan limped out for the 2nd, but Spetcu decided to show some mercy and just punch him in the face repeatedly. Finally, Spetcu went back to the leg halfway through the 2nd and Abrudan crumbled to the canvas for the KO. Entertaining and memorable squash match. Above average match.
Bogdan Stanciu vs. Kevin Heselink 3R. I gave up looking to the announcers for help with the multitude of fighters I don't know when Cyrus Fees claimed "Kay Bult really had a good outing at New Heroes". Rumor has it that Cyrus was also impressed by the New England Patriots 4th quarter TD in Super Bowl XX. Stanciu just had too diverse a kicking arsenal for Heselink. Heselink would stand toe-to-toe with him, but Stanciu would always be the one bobbling his head or knocking him back. Heselink never seemed to land cleanly, and even if/when he did, he didn't have enough power to even make Stanciu respect him. The biggest threat to Stanciu was his own lack of stamina. Stanciu dominated from the 2nd half of R1 to the later portion or round 2, briefly putting Heselink on his butt 3 times in round one, but never long enough for the Muchan Singh lookalike ref to count. Stanciu's front kick was particularly impressive, as Heselink could never hold his ground after taking one. Stanciu basically shut it down in round 3 since he'd taken the first 2 easily, grabbing and throwing Heselink to stall for oxygen. Heselink did enough by default to win the round, but again never enough to make an impression or any inroads toward winning. Stanciu won a unanimous decision. Average match.
Alexandru Popescu vs. Cedric Manhoef 3R. Cedrick is quick and explosive, but much more patient than Melvin Manhoef. He picks his spots, often looking to counter, but he's very accurate and powerful when he lands. Popescu was no competition, swinging hard, but just creating a heavy breeze whether he tried the spectacular or the basic. Manhoef got a knockdown with a flying knee/overhand right/flying knee combo early in round 2. Popescu recovered enough to go back to missing away, but again got caught with a flying knee for the near KO. Manhoef had a 3rd knockdown with a low kick midway through the 3rd en route to a unanimous decision. Average match.
Miodrag Olar vs. Alexandros Chatzichronoglou 3R. A close fight where the defense was initially too good for the offense, but in the 2nd and 3rd Olar's aggression and ability to bludgeon the body with combination after combination were the defining factors. The first round could have gone either way, as they stayed in the pocket and were aggressive, but neither was landing too solidly, if at all. After this, Olar put so much pressure on Chatzichronoglou that Chatzichronoglou seemed stuck in the mode of having to throw just to keep Olar from smothering him. Chatzichronoglou was very active, but he was really being a pusher who was still failing to control distance. Olar still had Chatzichronoglou against the ropes most of the time, and was landing good combos to the body and finishing to the head or leg. I'd give Olar the first, but he certainly wasn't going to risk such a close round, so he kept the pressure and body work strong throughout the third to ensure the decision. Above average match.
SUPERKOMBAT Middleweight World Title Decision Match: Mike Zambidis vs. Harun Kina 3R. A drubbing. Kina fought hard, but didn't fight smart, looking nervous (especially in Round 1) and just repeating the same doomed pattern throughout. I'm not sure any of it mattered though, as Kina was just ridiculously overmatched against the Greek legend. Kina tried to pressure Zambidis the whole fight, but wasn't being the least bit surprising or elusive. He just plodding straight in without throwing and stood there without angling or even moving his head and watched Zambidis eat him up with one overhand right after another. I swear Zambidis landed more overhand rights in his worst round here than Chuck Liddell landed in his entire career. Zambidis also had consistent success digging into the body with the left hook, and mixed in left hooks to the head to keep Kina guessing, and a few big flying knees. Kina landed rarely, and not with enough power to cause Zambidis any pause. Zambidis was entertaining, but he was just on another level to the point it was almost hard gym sparring for him. I really don't know how Kina managed to stay on his feet all fight, as Zambidis was pushing hard for the KO even late in the 3rd. Average match.
BACK TO QUEBRADA REVIEWS


* Kickboxing Review Copyright 2013 Quebrada *