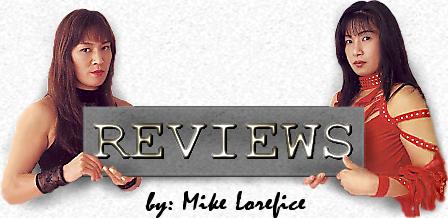 SUPERKOMBAT New Heroes 8/30/13 Targoviste, RO Polyvalent Hall
SUPERKOMBAT made their North American TV debut here with a promising show of hard working, hungry up and comers. Though you'd have to be a more serious kickboxing fan than I've been the past few years to have previously seen any of these fighters, what impressed me so much is the effort they put out to make you want to see them again. Everyone was fighting to finish, no stalling, running, hiding, laying, or relying on the benevolence of the braindead judges to save them.
Florin Niculae vs. Catalin Sacagiu 3R. Sacagiu negated Niculae's reach advantage by creating chaos, and just outbrawled him throughout the fight. Sacagiu was the aggressor, swarming Niculae and making him look lame by repeatedly resorting to holding. Sacagiu tried some spectacular techniques, but what I liked is he'd flurry anytime anything landed solidly. Niculae had a solid push kick, but Sacagiu was too explosive for him to utilize his height, and Sacagiu would sometimes counter with a right straight. Niculae was the better fighter on the inside when Sacagiu wasn't punching so much he couldn't get off, as he worked the body well with punches and a few knees. Niculae tired first, but both were blown up in the third, and this allowed Niculae to finally get a round. Both bled heavily around the eye. I have no idea how this wound up being scored a draw. Above average match.
Daniel Lazar vs. Flavius Boiciuc 3R. A close fight, with only the second round being a clear Lazar round, and even that was hardly overwhelming. Lazar was the aggressor, throwing in combo, while Boiciuc countered with single punches. Lazar angled well, and appeared to land a higher percentage while throwing considerably more shots. Boiciuc forced himself to be more aggressive after the 1st, but just wasn't accurate enough even as Lazar progressively slowed throughout the third until the last 30 seconds when he finally came on to steal the round. Lazar won a split decision. Average match.
Stefan Szomoru vs. Cristian Ristea R1. A fun, all action match where both men just kept upping the ante. Ristea's combinations were very sharp, often landing 3 shots, and generally doing a really good job of punishing the body. Ristea scored first with kind of a delayed knockdown in that the damaging blow in the combo was the earlier left cross. Szomoru took no time to recover, immediately firing up and fighting the rest of the round as though he were determined to get the knockdown back. He quickly landed a nice flurry of punches, but Ristea raised his level to a place that was just too high for Szomoru. Ristea missed a left, but immediately countered Szomoru's left hand counter with an overhand right for the spectacular KO. Good match.
Ibrahim El Bouni vs. Ciprian Schiopu 3R. Fast-paced, all action fight where the contrast of styles really helped make the match. El Bouni had the size and the skill, but Schiopu was really strong, super aggressive, and just wouldn't back down no matter how many times he got hit. El Bouni is a finesse fighter with far superior technique, but he was more than willing to mix it up even though he probably didn't have to. He landed in volume, but somehow wasn't usually able to phase Schiopu even though he did a good job of setting up big shots, and of catching his perpetually charging opponent coming in. Schiopu was just that tough. El Bouni circled left using his reach to jab and front kick early, but as the match progressed, he set up a number of good combinations, and kept catching Schiopu when he was prone. Schiopu walked El Bouni down and landed the more powerful blows, but was basically just a double tough brawler who wouldn't back down, so although he did obvious damage when he managed to connect and was always a threat to score the KO, El Bouni just had too many physical and technical aspects in his favor. Round 2 was the best with El Bouni landing a great front kick to the face, big right hook and left uppercut, and nice right straight all to hurt Schiopu, but Schiopu had his own moments including a big right hook when El Bouni was sneaking out of the corner. Schiopu was always in the fight and could have won either the 1st or 3rd rounds, but overall this seemed an easier fight to score than the other decisions, and it did wind up being unanimous for el Bouni. Good match.
Middleweight Title Eliminator: Claudiu Badoi vs. Cristian Milea 3R. Another action packed stylistically divergent contest. Milea was the technically superior striker, a good kicker who did a nice job of finishing his punch combos with a right middle kick. He was badly out techniquing Badoi early in the first, but then Badoi woke up and got into full Leonard Garcia mode, winging huge hooks that had big impact when they landed. Badoi busted Milea's nose with a flying knee, and added to the injury with a big uppercut. Badoi continued to push a crazy pace in the 2nd, keeping it a brawl and denying Milea space to throw his kicks. Milea was completely overwhelmed in the 2nd, as he just couldn't keep Badoi off him. Badoi's big wide punches caught up to him in the 3rd, and once he slowed, Milea was once again able to rely upon his superior technique, and began picking Badoi apart with his combos. Each round was quite entertaining, but it was a tough fight to score because Badoi's run of bull rushing ran from late in the 1st to early in the 3rd, so the question was whether Badoi did enough late in the 1st or Milea did enough late in the 3rd to win those rounds. The judges called for an extra round, and just as a was writing that was a big edge to Milea because Badoi now lacked the stamina to make up for Milea's size and skill, Badoi just mysteriously walked out, giving the title shot to Milea. Good match in spite of the disappointing ending.
Kay Bult vs. Danut Hurduc 3R. Bult had the reach and power, but that only helps if you are able to use it. Bult is one big man, but it's hard to get a KO if you are always backing and never throwing. Hurduc was the aggressor throughout, just walking through Bolt as though he was his little brother. Hurduc not only had Bult under constant pressure, but he was landing almost every shot in all his combinations, changing levels so well that Bult never knew where to block. Hurduc did everything but put Bult down, so one can't fault him for the match being subpar, it's just that this was never even remotely competitive. Below average match.
Kostas Papadelis vs. Ionut Atodiresei 3R. Ionut was a head shorter, but man does he close the distance quickly, and with fury in his fists. He was dominating R1 with his punch combos to the point it was looking to be another whitewash like Kay Bult vs. Danut Hurduc. Ionut added knees to his punch combos late in the round, and when he was unloading on Papadelis against the ropes late in the round I thought Kostas was ready to tumble with one more good shot. However, Kostas never stopped believing in himself, and not only survived the 1st on his feet, but came out composed and aggressive in the 2nd. Atodiresei was both more powerful and more accurate, but this Kostas kid had heart, and was just willing his way into the fight. Papadelis right hand began to consistently jar Atodiresei's head in the 2nd. Ionut still had many moments in this round, but I felt now it was Papadelis that was landing the better shots, and that he did just enough to even it at a round a piece. It got really intense in the 3rd as both fighters were going for broke to get the round, so the pace somehow got even faster than in the previous two rounds. Papadelis hit a flying knee early, but Atodiresei pounced on him with a punch combo and seemingly had him in trouble. I say seemingly because Kostas just kept throwing fast and furious throughout the round, and it really became a contest of one-upsmanship, of who could get the most shots off and in. Again, it was close, but I felt Atodiresei did a little more this time, and the judges agreed, giving him the unanimous decision in one of those fights where there was truly no lose, and one big winner, the fans. Very good match.
Zinedine Hameur-Lain vs. Andrei Stoica R2. Stoica had huge advantages in power and technique. Lain was mostly missing, and couldn't hit hard enough to worry Stoica even when he did connect, so Stoica basically just did what he wanted. Lain really had to press the action, but didn't have the stamina to do so, and didn't like the feel of Stoica's counters. Once Stoica began to walk him down though, Lain had no chance at all. Stoica hurt Lain with a liver kick and then buckled him with a body hook. Stoica was already tired though, and not only let Lain survive the first round with no real pressure, he sat back the entire second round. It was enough of a mismatch that Stoica still scored an awesome highlight reel knockout late in the 2nd, dropping Lain like a ton of bricks when he countered a right hook with an overhand right to the chin, but either Stoica was carrying Lain or his stamina is WWE level. Below average match.
Marsan Yohan vs. Bogdan Stoica R1. Stoica busted open a big gash on the top of Yohan's head with a flying knee knee 20 seconds in, and the doctor couldn't even slow it down, so it was a TKO.
BACK TO QUEBRADA REVIEWS


* Kickboxing Review Copyright 2013 Quebrada *