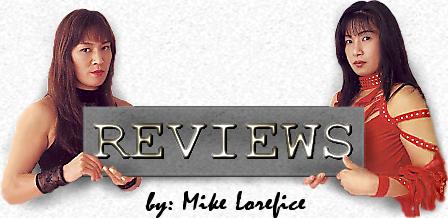 Rizin Fighting World Grand Prix -IZA no mai- 12/31/15 Saitama Super Arena
Rizin succeeded in turning back to the clock & bringing us back to the glory days of Japanese MMA, at least in essence & flavor. If you were expecting a bunch of fight of the year candidates then you'll be sorely disappointed, but Rizin at least looked & felt like PRIDE, with the old rules & many of the old faces as well as some fresh stars. The show itself was worse than your average Bellator or even WSOF, but it felt like it was going to be better, and I'm confident it will be very soon if they can get a run of shows in during 2016.
12/29/15: Shinya Aoki vs. Kazushi Sakuraba R1 5:56. A dream match pitting the top Japanese fighter of the PRIDE era vs. the top Japanese fighter of the DREAM era sounds nice on paper, but those days are gone, and the reality is Sakuraba is 46-years-old with way more wear & tear than even that age would suggest. He hasn't won an MMA fight in 6 years, while Aoki is still in his prime at 32-years-old & has won 16 out of 18 fights since Sakuraba's last win. Aoki just walked though Sakuraba, & it was just plain sad. It was no surprise, but seeing a legeng unable to muster the slightest bit of resistance is never pleasant to watch. The match was essentially over less than 2 minutes in when Aoki mounted (if we want to be very kind & not say 30 seconds in when he got the takedown). I can't remember the last time I saw someone do nothing beyond cover up while getting pounded for minute after minute, but that's because usually 20 seconds of that & the ref calls it. Granted Aoki doesn't punch very hard, but it seemed the ref didn't want the show & Sakurable to go out on such a feeble note, so he kept letting him take more & more punishment hoping something more would happen. It got to - & well past - the point where you just wanted to see Sakuraba's corner throw the towel in since the ref didn't want to do his primary & most important job, protect the fighters. Poor match, more depressing than anything.
Rizin 2015 Heavyweight Grand Prix Tournament Semifinal: King Mo vs. Teodoras Aukstoulis 2R. Aukstoulis comes forward & punches, but he lacks the foot & hand speed of Mo & seems a pretty straight up predictable fighter. Mo's standup game is improving, and he was content to box with Aukstoulis for the most part, landing a counter shot or two then backing out. Aukstoulis had his moments & wouldn't allow himself to be baited into leaving himself open by getting too overaggressive & extending too much, but Mo was the crisper, more accurate puncher. In the 2nd round, Mo shifted to his bread and butter grappling game. He scored a big slam early, but couldn't control, but then had another takedown 2 minutes in that led to him pounding Aukstoulis for the duration. The 1st round was competitive enough that it was marginally interesting despite the low volume, single shot style. The 2nd round was compete domination. Mo won a unanimous decision. Below average match.
Rizin 2015 Heavyweight Grand Prix Tournament Semifinal: Jiri Prochazka vs. Vadim Nemkov 1R. Probably the best match of the night. It was not only very competitive & back & forth match, but it just felt epic because these two were fighting their hearts out for the spot in the final. It depends upon how you want to view it though, as the 10 minute 1st round was totally killing them, probably even more than the punishment they were inflicting upon each other, so you could say that the fight wasn't that prodigious, and it was simply their lack of stamina that set the tone for the fight. In any case, they were really sucking wind, and that contributed to some errors, but it also kept the match exciting in a sense because the fatigue errors were at least partially contributing to the advantage changes. Nemkov survived a rear naked choke & took a knee & high kick late in the round, but managed to finish the round on top. Once the bell rang to end the 1st round, he just rolled onto his back though & never got back up. The ending was very unsatisfactory because it appeared to be a loss due to exhaustion, but it was a good, hard 10 minute fight. Above average match.
12/29/15: Hideo Tokoro vs. Kizaemon Saiga R1 5:16. Tokoro has long been one of the most, if not the most exciting fighter to watch. He already delivered the match of the year against LC Davis at Bellator 135 3/27/15. This was nowhere near that amazing. It was a classic submission vs. striker matchup, but Saiga only had two previous MMA fights, and it showed. Tokoro was standing too upright & getting tagged with big punches trying to get in on Saiga, but once he'd take him down he'd quickly manuever into a position where he could possibly finish. Saiga landed a nice right hand & backed Tokoro into the corner, but Tokoro threw him into side mount & quickly passed into an arm triangle that Saiga countered, taking top position. Tokoro dominated the ground otherwise though, getting Saiga'a back a few times but not quite being able to finish him. Finally Tokoro gave up on the rear naked choke & transitioned into an armbar for the win. Above average match.
Brennan Ward vs. Ken Hasegawa R2 1:52. Hasegawa was the aggressor, but he wasn't as powerful a puncher or as good a wrestler as Ward, and those were the two things he was trying to do. That being said, this was a tough fight for both men, with Hasegawa's heart & determination somewhat making up for what he was giving up in skill & technique. Hasegawa was able to tie Ward up, but Hasegawa was mostly just tiring himself out as Ward's guillotine prevented him from progressing very far with his takedown game. Ward finally timed Hasegawa's aggressiveness & dropped him with a big left hook coming in about 4 minutes in, but Hasegawa recovered enough to get a double leg off his knees when Ward tried to capitalize, buying him time to recover. Hasegawa had a good run during the middle of the round after attaining side control, but Ward finished the round strong after the separation with a couple big uppercuts then his own ground work. Ward was beginning to rely too heavily on his guillotine as the fight progressed, and Hasegawa had the confidence that he knew it was coming & knew how to defend it to allow himself to keep getting takedowns. Hasegawa was tiring in the 2nd from all his hard work struggling to will takedowns in the 1st, and began to get sloppy, slowly driving for a double leg while on his knees, which allowed Ward to hook a leg & sweep him into side mount. This was the beginning of the end, as Hasegawa gave his back before Ward even did anything from side mount, and Ward has a good rear naked choke, so once he flattened Hasegawa out it was game over. Overall, a fun, competitive fight where the better fighter won, but had it was close enough that had Hasegawa escaped & got another takedown he may have been able to win a really close decision. Above average match.
Asen Yamamoto vs. Kron Gracie R1 4:58. Gracie proved to be the better standup fighter, and his powerful punches from the clinch opened up a flying armbar that nearly - really should have - finished the fight. Yamamoto was in no mood to lose, and he was just being scrappy & determined, even if overmatched skill wise. The match again seemed ready to end when Kron mounted, but Yamamoto was able to sweep. Of course, he left his arm behind in the process & got triangled, but it was a great effort to evade finish long enough to get that far. Above average match.
Gabi Garcia vs. Lei'D Tapa R1 2:36. A standup match between two raw fighters with little technique isn't my cup of tea. Thankfully, it was quick, and wasn't totally one-sided, as Tapa did score a knockdown almost at the outset before getting nailed with a spinning backfist & pounded out on the mat.
Andy Souwer vs. Yuichiro Nagashima R1 5:28. Another old school striker vs. submission match. Souwer was pretty easy to get down, but Nagashima didn't have much of a takedown game, which kind of evened things out. Obviously no one wants to deal with the former S-cup & K-1 MAX champion in standup, so Nagashima wound up diving for a leg lock to try to get it to the ground anyway he could, only to be get pummelled when he quickly lost control. Nagashima had a weird half guard that was a remnant of the leg lock attempt and wasn't preventing Souwer from doing what he wanted to, to the point Souwer was essentially pounding from side mount, and poor Nagashima quickly got a tooth knocked out. I thought Souwer would just finish from this position because the weight he kept on his left leg prevented Nagashima from being able to sweep, and Nagashima was beginning to get woozy from the right elbows & knees, but Nagashima did just enough to change the position - sitting up - that Souwer decided to just disengage & finish with a flurry of punches on the ropes, beautifully mixing the left uppercut & body hook. Above average match.
Rizin 2015 Heavyweight Grand Prix Heavyweight Tournament Final: King Mo vs. Jiri Prochazka R1 5:09. Mo tried to have confidence in his striking again, but this was a much more dangerous opponent, as Prochazka had the reach and was using it to score with a variety of kicks. Once Mo went for the takedown, the fight turned drastically in his favor, and he quickly cut Prochazka outside the left eye with his ground and pound. Prochazka got overexcited when he was able to push Mo off with a foot & stand, and began to lunge in wildly trying to take advantage of his potentially time on his feet, but the I have to get it done now mentality led to him charging right into a huge right hook that put him out cold. Average match.
Fedor Emelianenko vs. Jaideep Singh R1 3:02. It's great to see Fedor back, but it would have been nice to have seen him fight a guy with any actual MMA experience. While this was more satisfying than seeing Sakuraba look like a legend in the worst sense of the word, it really didn't prove anything. Singh wasn't a strong enough opponent to get Fedor out of his comfort zone in any way. Fedor did what you knew he would, he charged in and got a hold of the kickboxer, tossed him to the ground, and then had his way. Singh didn't have a chance to use his range in standup, and once Fedor put him on his back, it was woefully appparent that he was way out of his depth. I thought Fedor was going to get a quick armbar because Singh exposed it, but he mounted, and all Singh could do was turn sideways and take punches. Below average match.
BACK TO QUEBRADA REVIEWS


* MMA Review Copyright 2015 Quebrada *